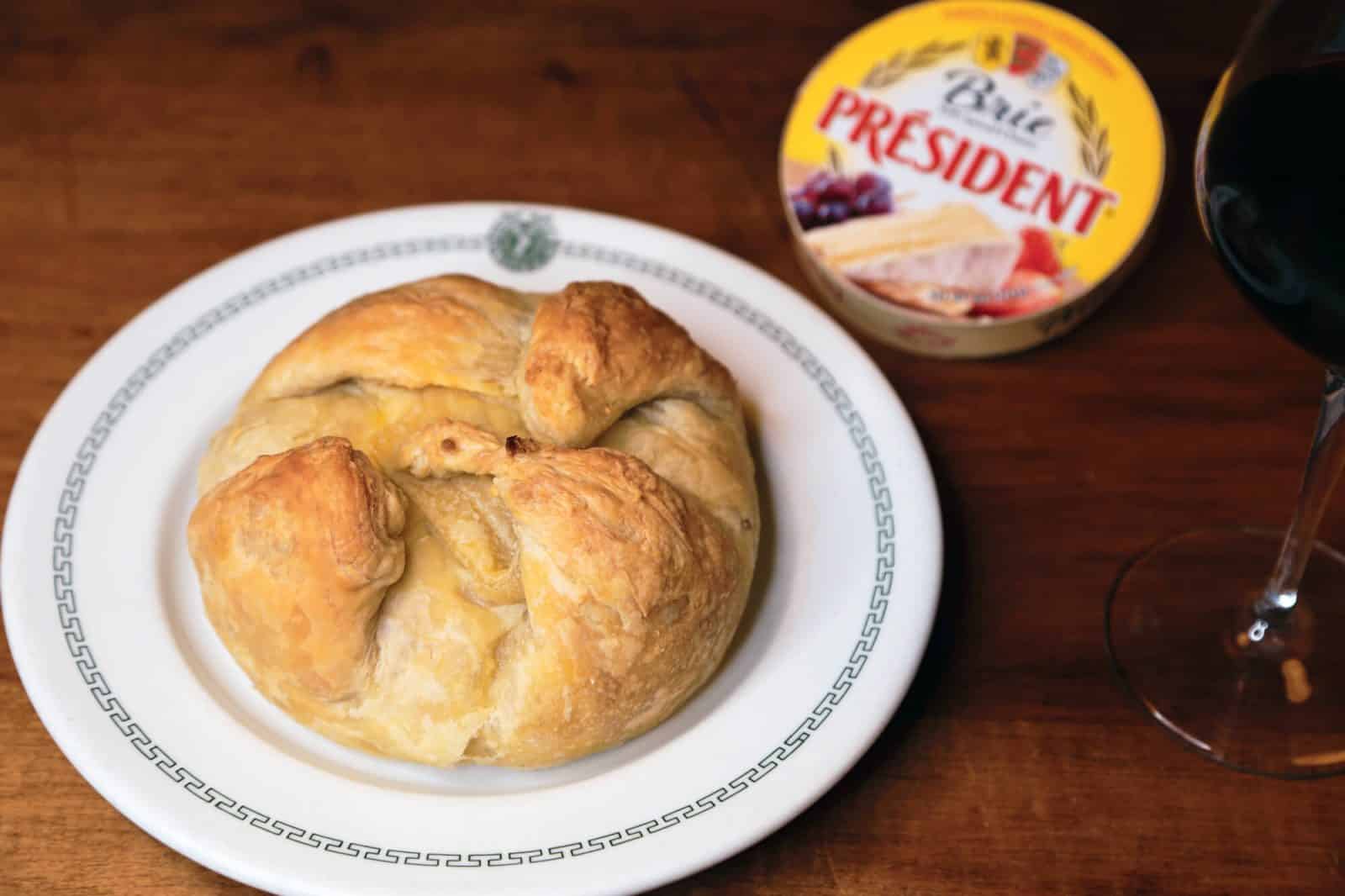 How To Make Baked Brie
Try this baked brie recipe to get the conversation started at your next get-together.
The turn into the holiday season signals cooling weather, snug blankets, and, of course, gathering with family and friends. Whether you are hosting a cozy game night or attending a dazzling dinner party, a warm baked brie provides an unexpected element to the classic cheese board. While personal preference influences any culinary undertaking, we offer the following guidelines on how to make baked brie that is sure to impress even your most fastidious guests.

How To Make Baked Brie
To bake your brie, preheat your oven to 350º Fahrenheit. Cover the wheel of brie with any toppings (like red wine, garlic, and thyme) if desired, then place it on a baking sheet lined with parchment paper. Bake it for five to seven minutes. The key here is to bake the brie until it becomes gooey but does not actually melt. After taking the Président Brie out of the oven, let it cool for a couple minutes to firm up slightly. For a touch of sweetness, try drizzling some honey over the top. Then it's ready to be served!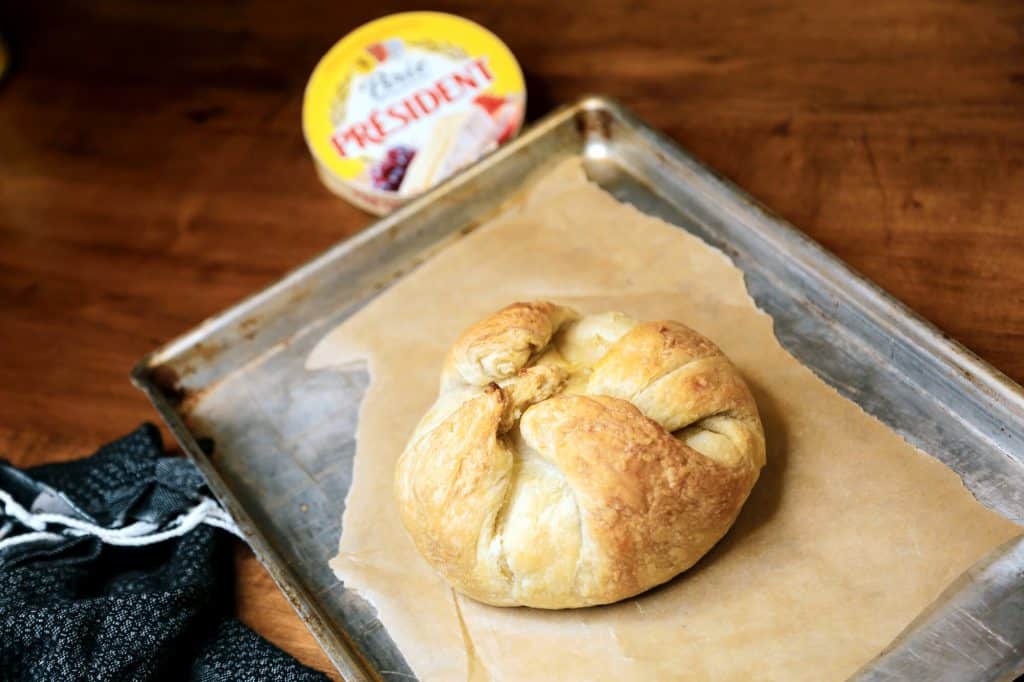 What To Eat With Baked Brie
Once ready, serve the baked brie in way that matches your setting. The wheel can be placed on a platter on its own or as part of a larger cheeseboard. Place a knife next to the wheel for guests to help themselves, with crackers or a fresh baguette for spreading the cheese on.
Savory accompaniments go quite well with baked brie. Pairings such as a balsamic drizzle, caramelized onions, or an arrangement of cured meats, like hard sliced salami, will go over well.
If you'd like to enjoy a sweeter baked brie, whether as an appetizer or dessert, try selecting some sweeter complements. These include honey, strawberry or fig jam, thinly sliced peaches or other stone fruit.
There are also several chef-driven ideas for baked brie on our website. The warm flavors of baked brie with shaved prosciutto, fig, and honey jam are the next best thing to a fireplace. Fresh grape leaves and shisho herbs are a great counterpoint to creamy baked brie. Or try pairing with sweet caramelized plums for an outstanding dessert.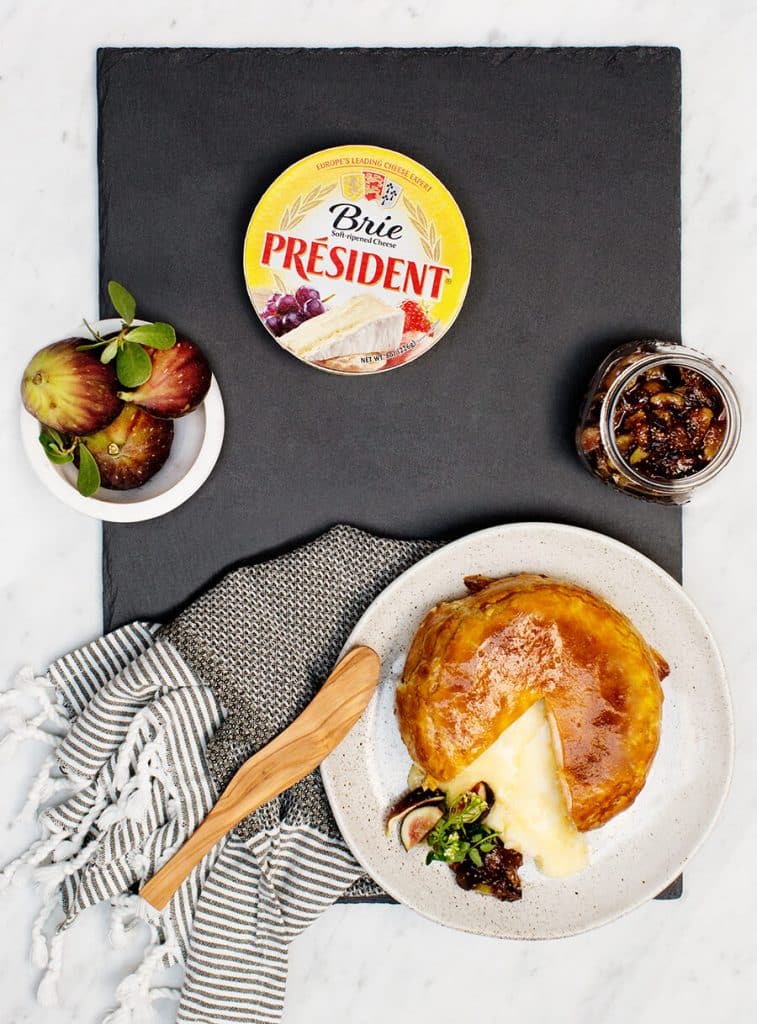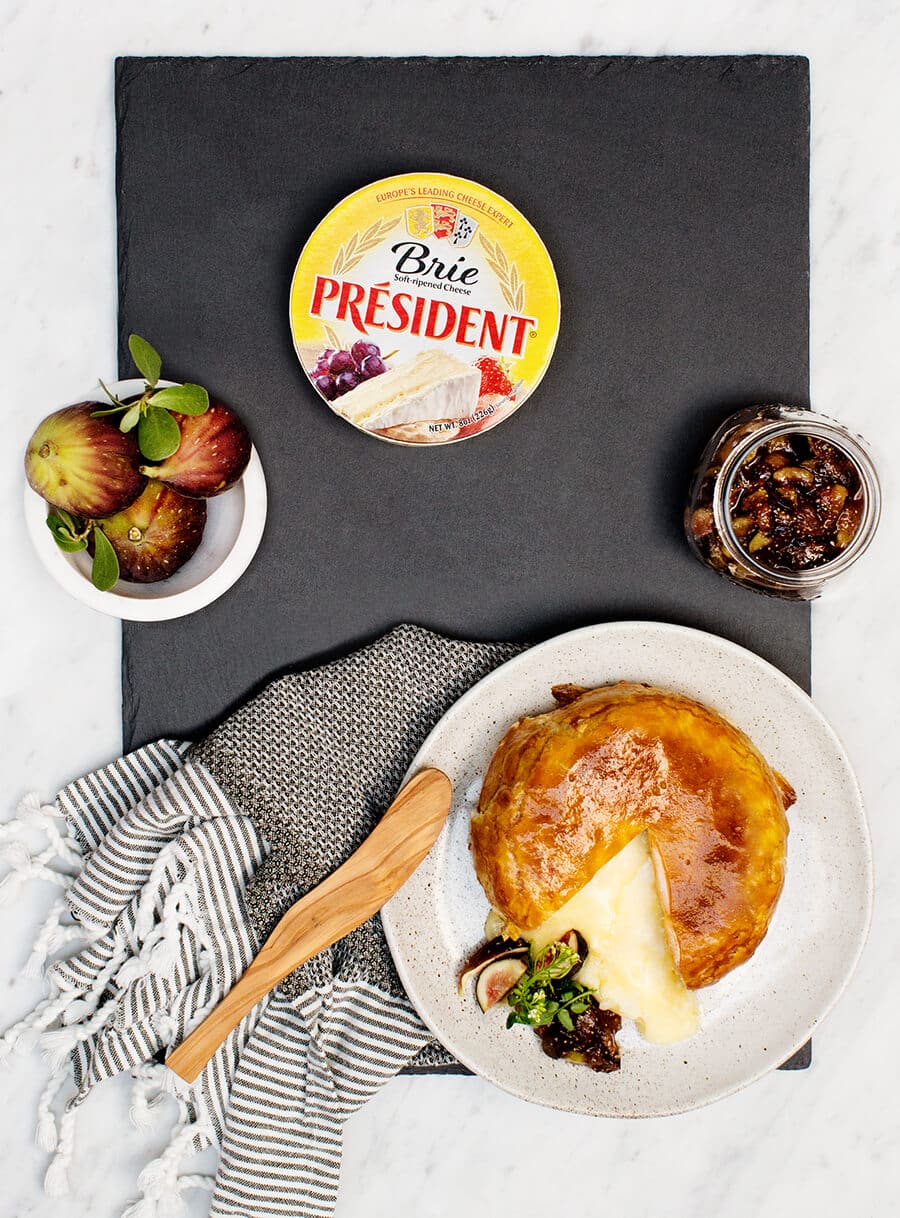 What Beverages To Pair With Baked Brie
A bloomy, mild cheese like Brie should be paired with a drink that will enhance its flavor, but not overshadow its performance. Typically, a baked brie would taste great with fresh white wine. However, for the wintry holiday season, we recommend trying smooth, rich reds or a sparkling champagne.
For red wines, try pulling a merlot, cabernet franc, pinot noir, or shiraz out of the cabinet. These will complement the soft rind of the baked brie. For beer, air on the fruitier side. Ciders, pale ales, and fruit beers play nicely with the accompaniments. For a little extra dash of merriment, enjoy Président Brie with a young cognac. And if alcohol is not on the menu, stick with the same flavor profile and try serving sparkling ciders or cranberry juice to your guests.
It's Time To Make Baked Brie
No matter the season, this dish is bound to take your entertaining to the next level. Now that you know how to make baked brie, there isn't a get-together you can't handle!