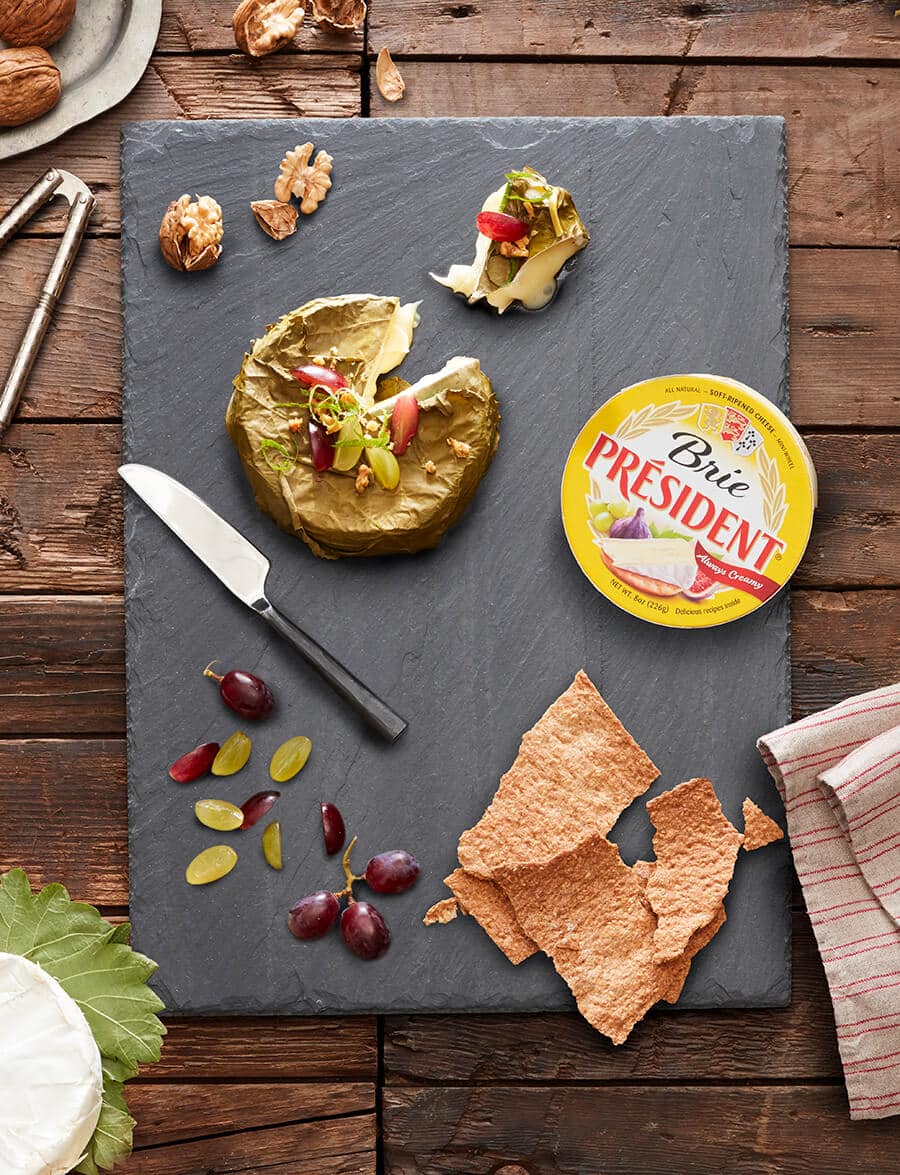 Baked Brie & Fresh Grape Leaves
Fresh grape leaves and shiso herbs highlight the warm and creamy indulgence of our baked Président® Brie.
Prep Time
5 min
Cook Time
10 min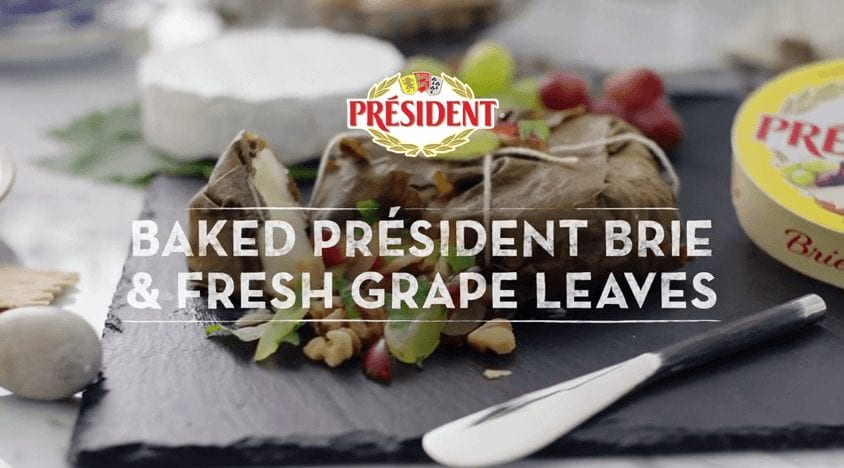 Watch the Video
Ingredients
1 9oz package Président Brie round
3 whole fresh grape leaves, or 1 jar of grape leaves
1/2 cup toasted walnuts, chopped
10 whole red grapes
10 whole green grapes
1 tbsp Shiso
Directions
Lay two cuts of butcher's twine in cross pattern, each about 20" long.
Place grape leaves atop twine, overlapping.
Place Président Brie round on top of grape leaves. Fold grape leaves over top of Brie round, covering it entirely. Tie butcher's twine to hold in place.
Bake at 375°F until warm, approximately 8-10 minutes.
While Brie is baking, quarter grapes lengthwise.
Mix grapes, shiso and walnuts in small bowl. Toss to combine.
Top leaf-wrapped Brie with grapes, shiso and walnuts.
Slice in wedges and serve.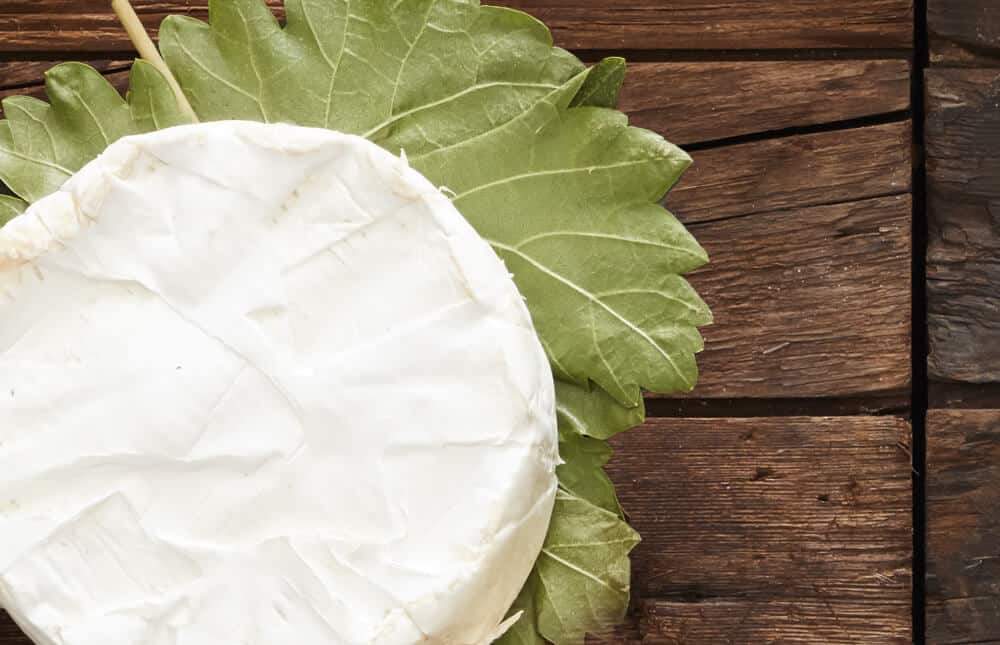 Grape Leaves
A staple in Mediterranean cuisine, grape leaves are either picked fresh from grapevines or bought canned or jarred. These dark green vegetables are rich in vitamins and essential nutrients, and are considered a Greek delicacy.
Tip

If you're using bottled leaves, rinse them off before use and remove some of the excess sodium.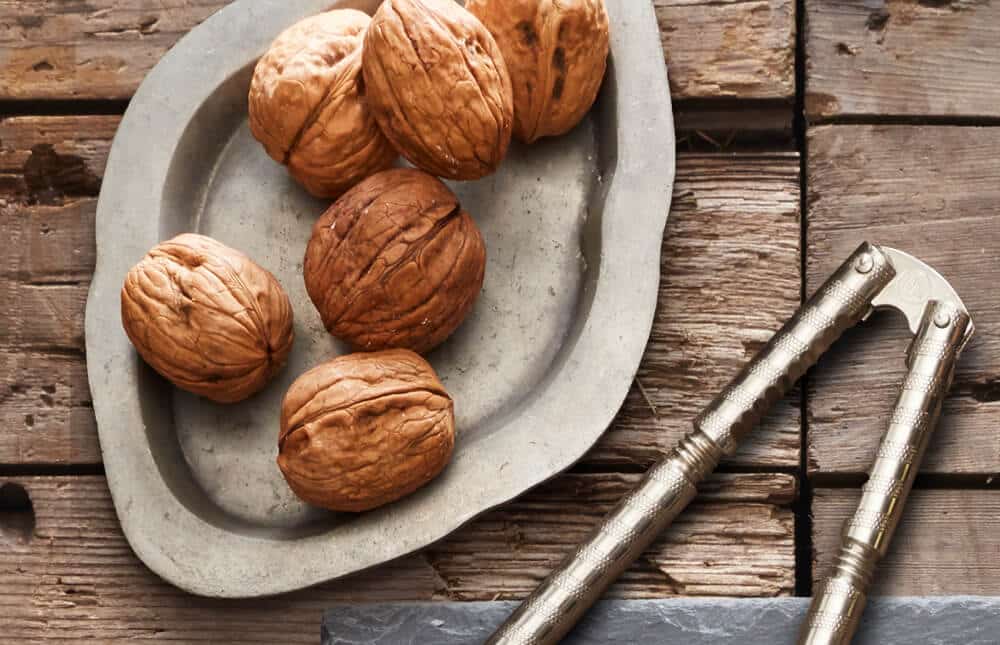 Walnuts
Dating back to 7000 B.C., walnuts are the oldest tree food in our known history. Their nutty flavor is mild, yet complex, which balances really well with sweet ingredients. Walnuts are commonly served as pairings for wines and soft cheeses.