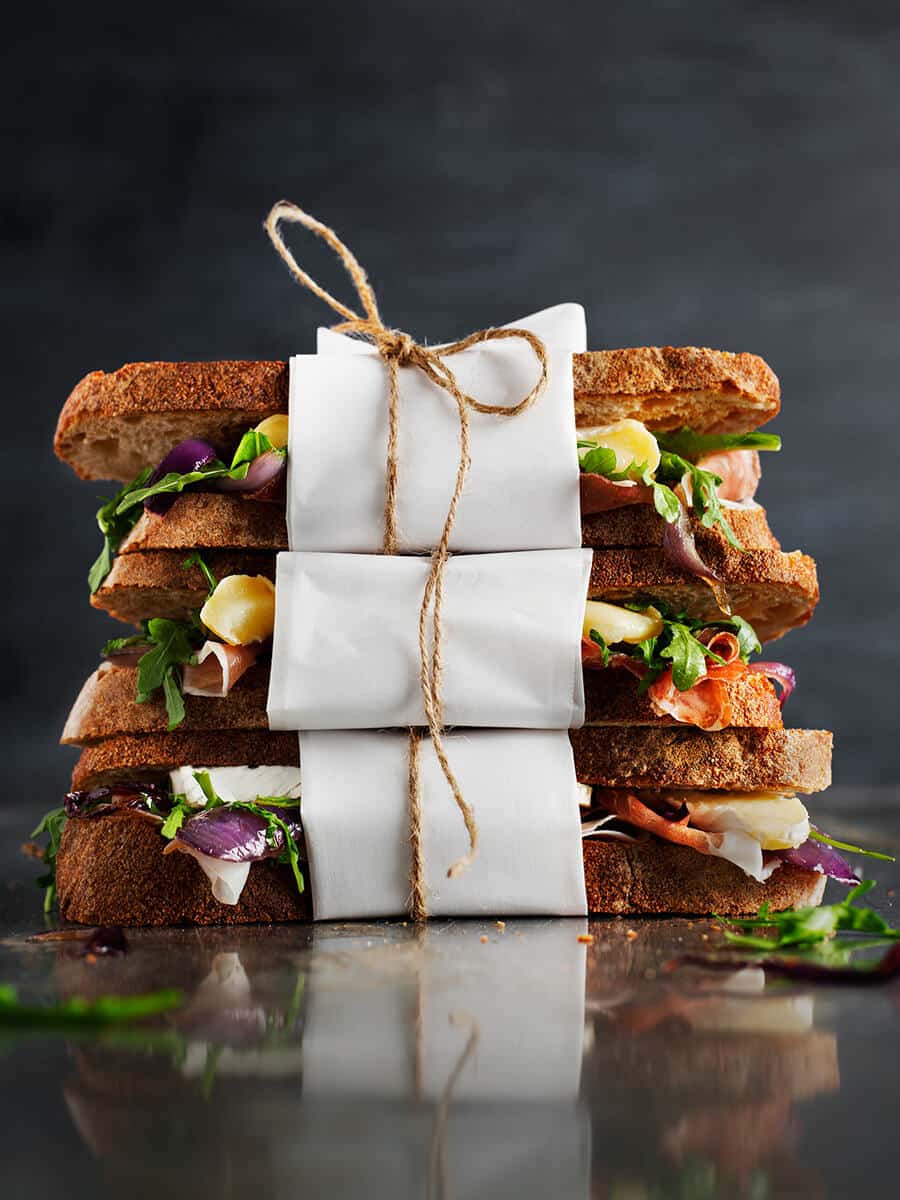 Creative Entertaining on the Fly
For impromptu entertaining, make sure cheese is always on hand in your kitchen. Combine with items already in your kitchen for a tasty appetizer platter, sprinkle on top of salads for an extra layer of flavor or enhance heartier dishes.
Prep Time
15 min
Cook Time
25 min
Cheese Stuffed Cherry Tomatoes Ingredients
5.2 oz container Président® Gourmet Cheese: Herbs de Provence
30 Cherry Tomatoes
Sprigs of Fresh Thyme, Oregano, Savory, Rosemary optional as garnish
30 Pieces Hard Salami thick sliced (optional)
Cheese Stuffed Cherry Tomatoes Directions
Slice the tops off your cherry tomatoes.
Scoop out the inside using a very small spoon, then stuff with Président Gourmet Cheese. (We used the Herbs de Provence flavor.)
Serve with a thick slice of hard salami and an optional dusting of fresh herbs. We recommend fresh thyme, oregano, savory or rosemary.
Open Faced Sandwich with Brie, Prosciutto, Carmelized Onion & Arugula Ingredients
8 oz Brie round Président Cheese baked
1/2 Red Onion sliced thin
1 tbsp Brown Sugar
1/2 Loaf Artisan Bread
6 Slices Prosciutto
1 cup Arugula
4 Leaves Fresh Basil (optional)
Salt and Pepper
Open Faced Sandwich with Brie, Prosciutto, Caramelized Onion & Arugula Directions
Preheat oven to 350°F.
Line a baking sheet with tin foil and place your Président Brie in the center of pan.
Bake for 20 minutes, then let it rest for a few more minutes before cutting into thick slices.
Thinly slice the onion, and cook with brown sugar in a large sauté pan over medium heat for 4-5 minutes, or until just tender.
Layer prosciutto, caramelized onion, arugula, and baked Brie slices on nice, thick slices of bread.
Add basil (if you like) and salt and pepper to taste.
Makes two sandwiches—perfect for a companionable light lunch.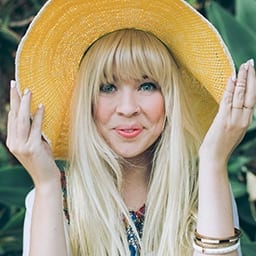 Recipe by
Bri
Bri is a Los Angeles-based art director and the founder and editor of designlovefest, a lifestyle blog with an eye for design in style, DIY, food, travel, entertaining and more. With an enticing and recognizable aesthetic, Bri's exquisitely curated layouts feature bright colors and style, mixed with witty typography and a flair for the unexpected.
Designlovefest