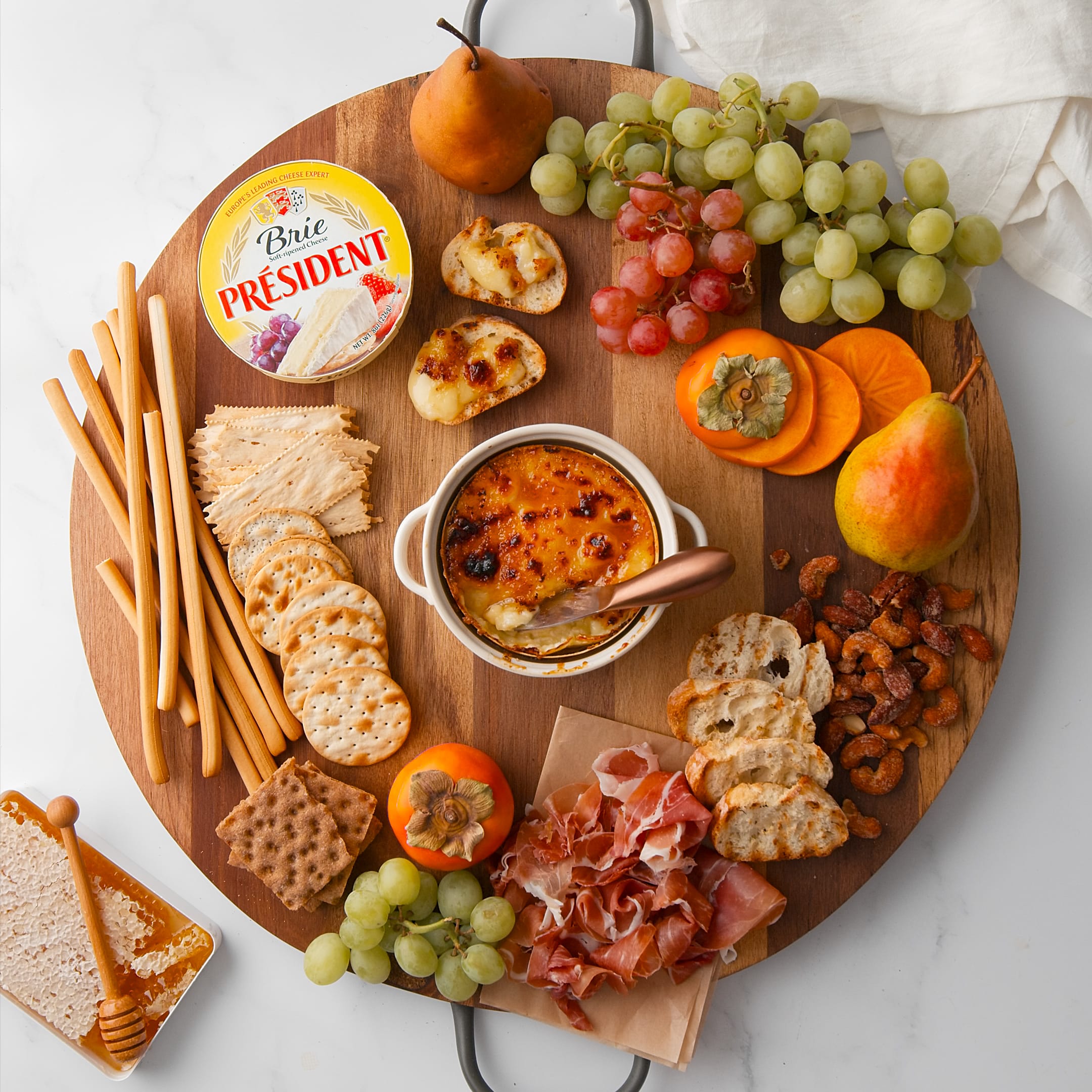 Président® Brie Brûlée
Sometimes the simplest recipes turn out the most delicious. This is one of those recipes! Président® Brie Brûlée is the next best thing. Distinguished by its sweetness from the caramelized sugar and rich, smooth Brie filling, this quick and easy appetizer is perfect for a Thanksgiving or Holiday nosh.
Prep Time
10 min
Cook Time
8 min
Président® Brie Brûlée
1-8 oz Président® Brie
1 tbsp Honey + additional for garnish
1 tbsp Turbinado sugar
Crostini or baguette, for serving
Nuts for serving
Prosciutto for serving
Président® Brie Brûlée
Preheat the oven to 350 degrees F.
Remove the packaging off the brie. Cut off a small layer of the white rind. Place it back in the wooden container it came in, cut side up. This helps hold its shape after it is baked and served.
Spread the honey evenly over the top. Then, gently sprinkle an even layer of sugar on top of the honey. Make sure the sugar is evenly sprinkled because it will help it brown evenly. (Alternatively, you can replace the honey with apricot preserve or fig jam.)
Bake the brie for about 4-5 minutes.
Remove from the oven. Using a kitchen blow torch, wave it across the entire surface until each section is nicely browned, bubbly and caramelized. (Alternatively, if you don't have a torch, switch the oven setting to broil and broil for about 2-3 minutes until the sugar melts and looks caramelized.)
Allow the sugar to harden for a few minutes and enjoy!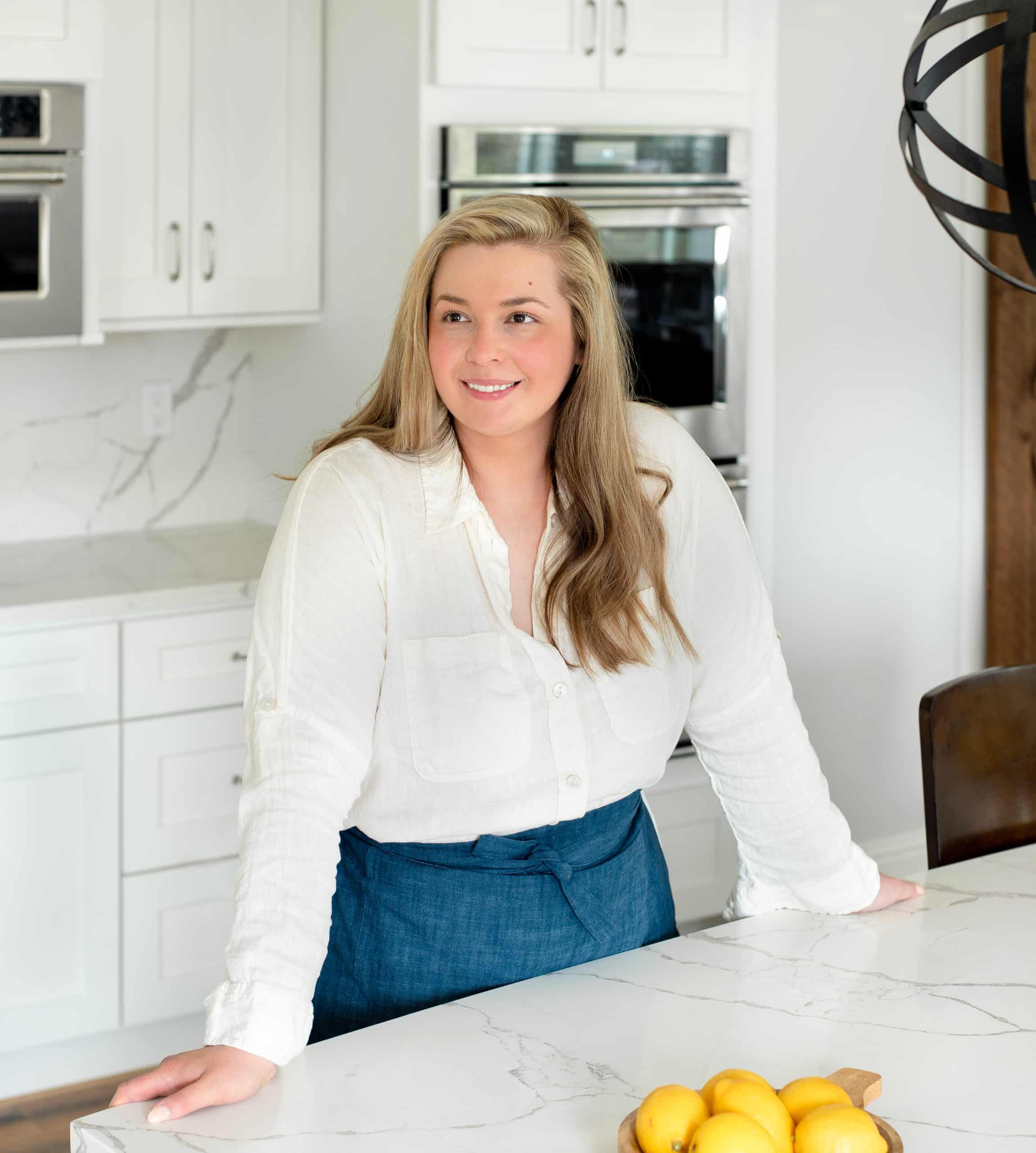 Recipe by
Patricia Martinescu
Patricia's best childhood memories were spent in the kitchen learning how to bake and cook from her mom. She created Bake Cook Repeat to share simple and delicious recipes that anyone can follow. Her goal is to inspire everyone to get in the kitchen but most importantly, have fun!