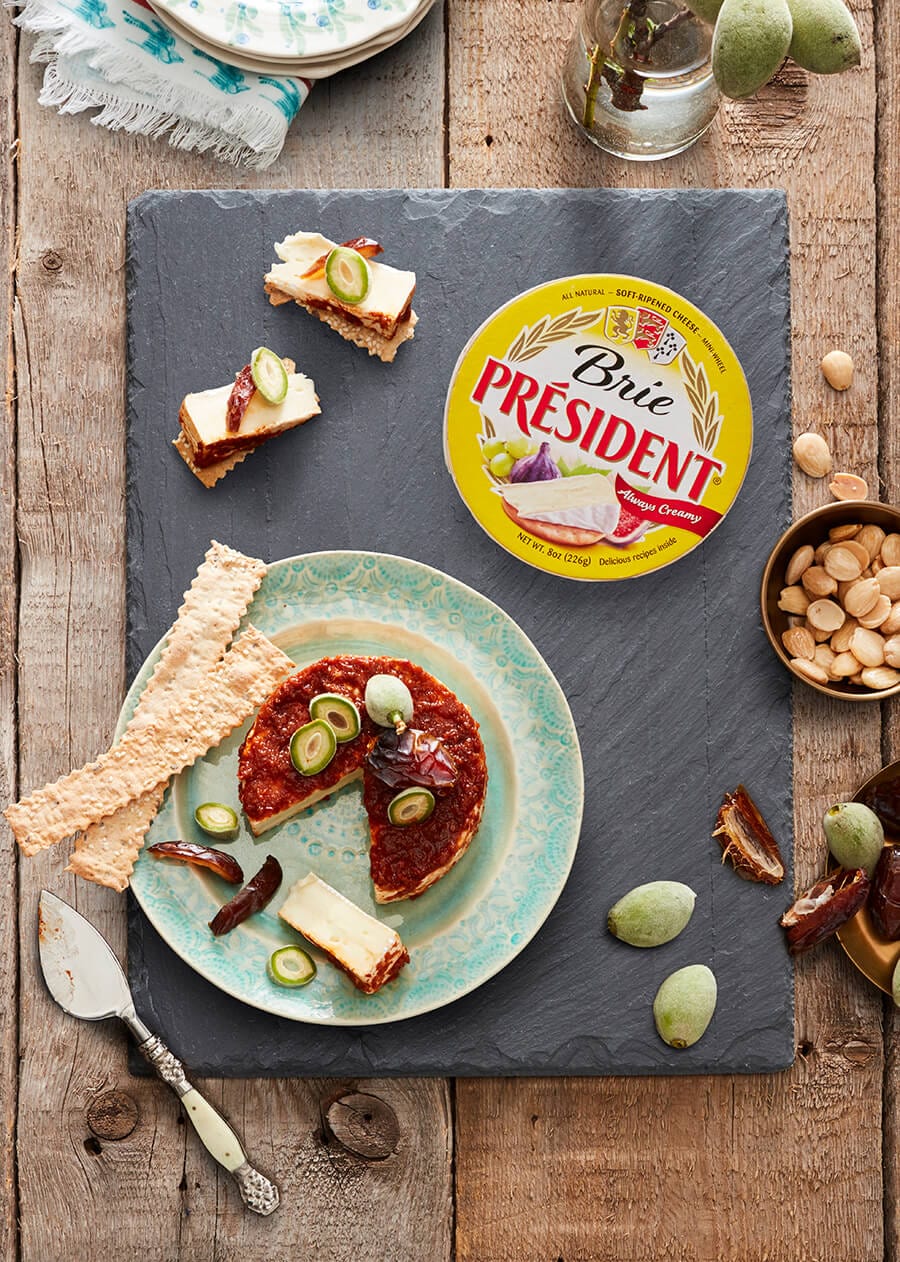 Président Brie Round & Harissa Marinade
Let the aromatic Harissa chili paste spice up our creamy and buttery Président Brie with this perfect winter sharable plate.
Prep Time
5 min
Cook Time
24 min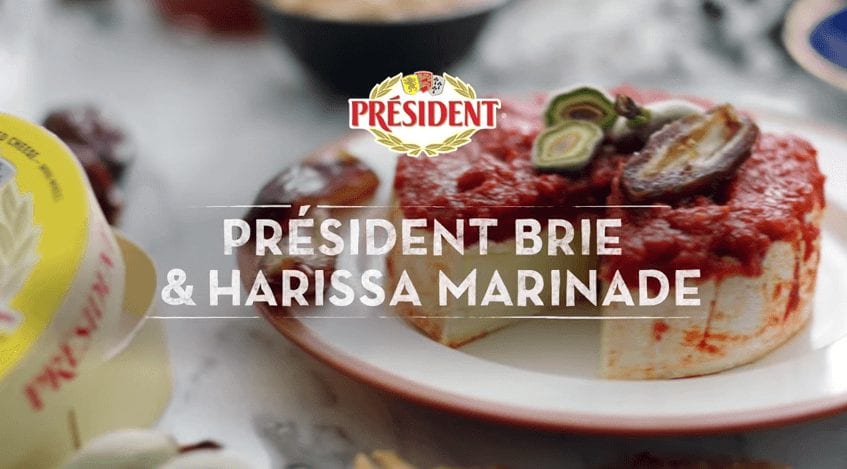 Watch the Video
Ingredients
1 8oz package Président Brie round

1 package jar harissa paste
1/2 cup Marcona almonds
3-4 whole raw green almonds (optional)
3 whole dried dates
1 package flaxseed crackers
Directions
Marinate Brie in harissa paste for 24 hours.
Halve dates and place on Brie.
Decorate with whole Marcona almonds.
Slice and place raw green almonds on Brie.
Slice into wedges and serve on flaxseed crackers.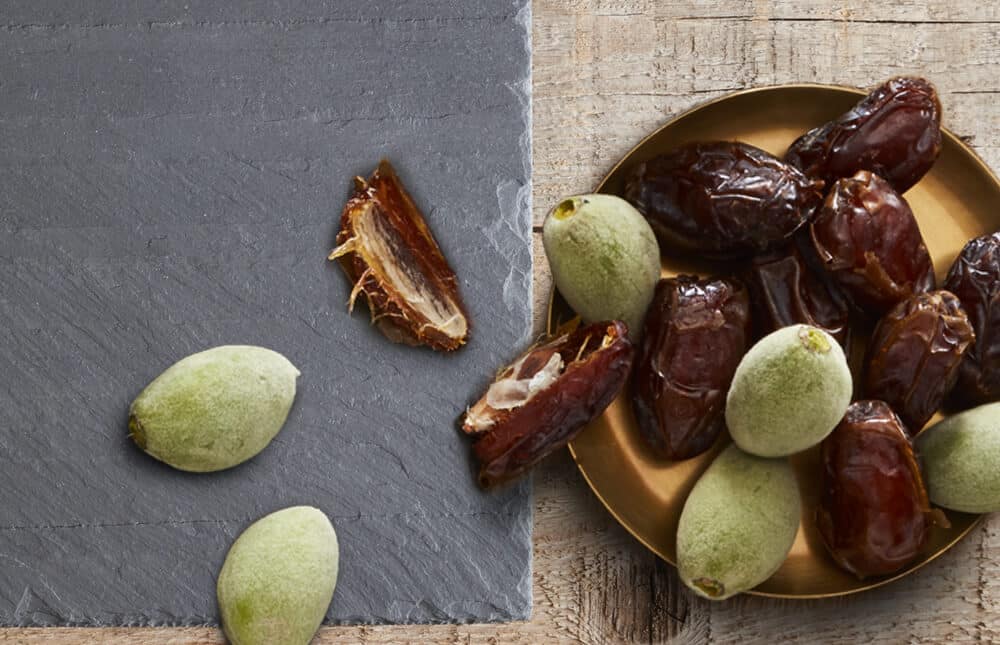 Dates
Mentioned more than 50 times in the Bible, dates are a fruit filled with historical importance. Originating in the Middle East, these amber-colored fruits have a caramel-like texture and feature a distinctive rich and sweet flavor.
Tip

For the best flavor, select dates that are shiny, uniform in color, and not broken.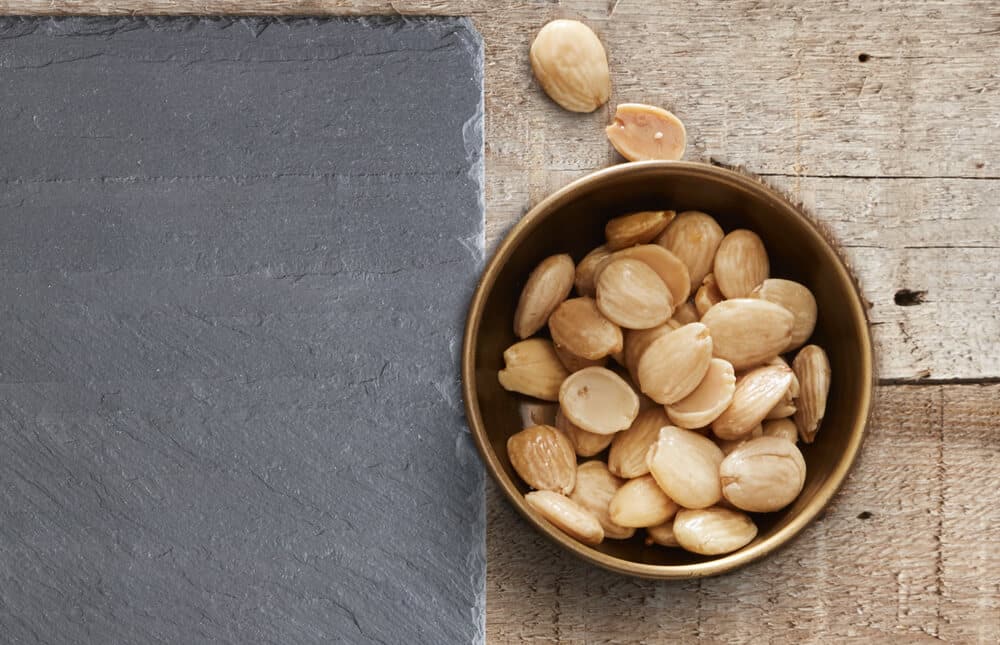 Maracona Almonds
A shorter, rounder and sweet kernel separates the Marcona almond from other almonds. Its origins are unknown, but Marcona almonds have strong ties to Spanish cooking, traditionally prepared by lightly frying in oil.