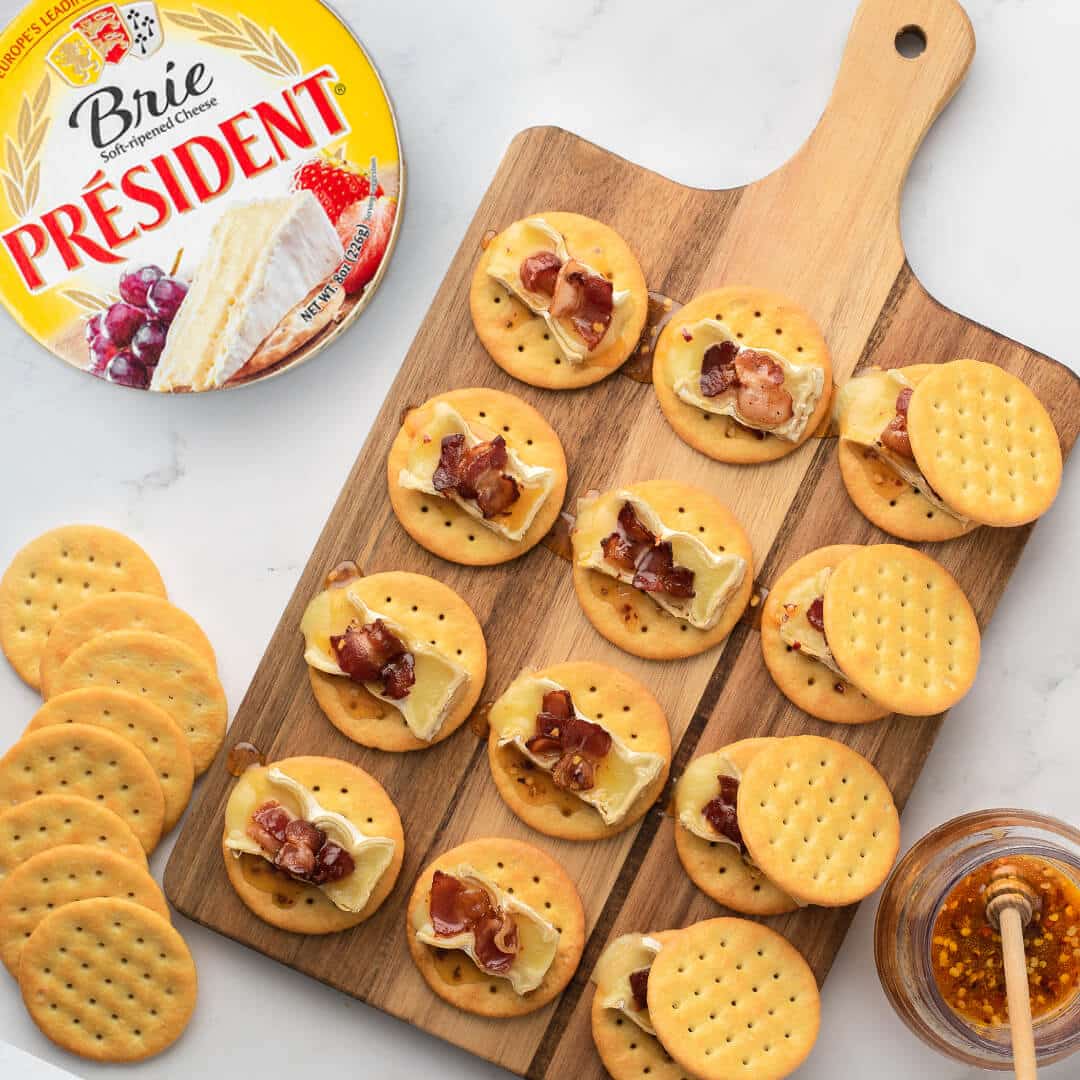 Président® Brie Savory Canapé
Say hello to your new favorite summer snack, Président Brie Savory Canapé. ​With a kick of hot honey and the creaminess of award-winning Président Brie, this one-bite appetizer will keep your guests coming back for more. With simple assembly like a traditional s'more, this recipe is a great addition to any gathering, whether you are serving it as a savory snack or an appetizer.
Prep Time
15 min
Cook Time
5 min
Hot Honey Ingredients
1/2 cup Honey
1 tsp Crushed Red Peper
1/2 tbsp Apple Cider Vinegar
Hot Honey Instructions
Add honey and crushed red pepper to a saucepan. Simmer on low heat for a few minutes to infuse the flavors together.
Remove from the heat and mix in the apple cider vinegar. Set aside to slightly cool before using.
Canapé Ingredients
1 package Président® Brie Wheel
1 package Table Water Crackers
5-6 Slices of Bacon
Canapé instructions
Preheat oven to 375°F. If you prefer your canapé to be cold, freeze the Brie wheel for 20 minutes prior to slicing and forego the oven.
Cut Brie wheel into slices, place on baking sheet and cook in the oven for about five minutes, or until slices are slightly melted.
Slice bacon into 2-inch pieces. Cook on a skillet over medium heat until crispy.
To assemble your canapé, start with a cracker, then add a slice of Brie, bacon, a drizzle of hot honey and top it off with another cracker.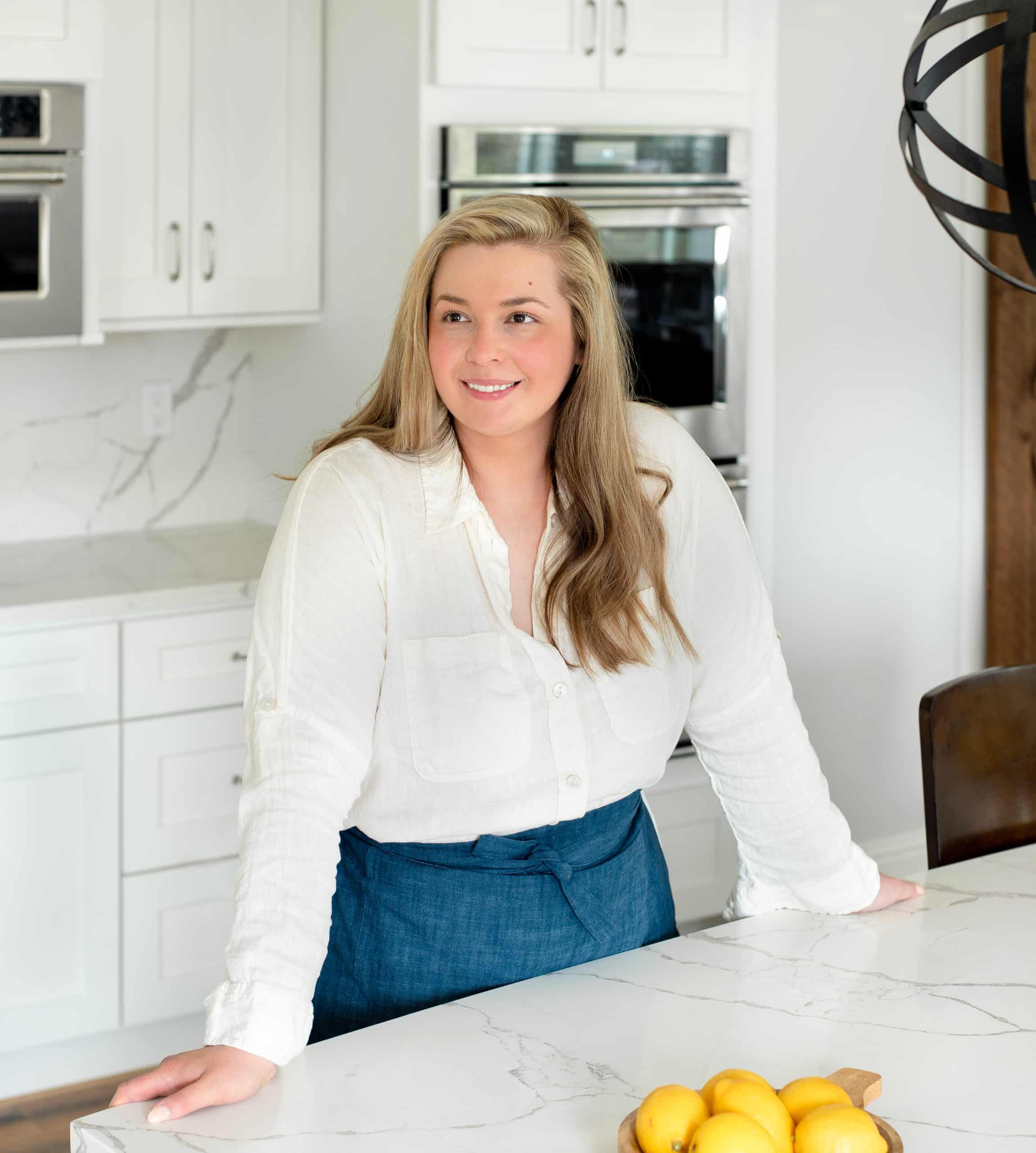 Recipe by
Patricia Martinescu
Patricia's best childhood memories were spent in the kitchen learning how to bake and cook from her mom. She created Bake Cook Repeat to share simple and delicious recipes that anyone can follow. Her goal is to inspire everyone to get in the kitchen but most importantly, have fun!