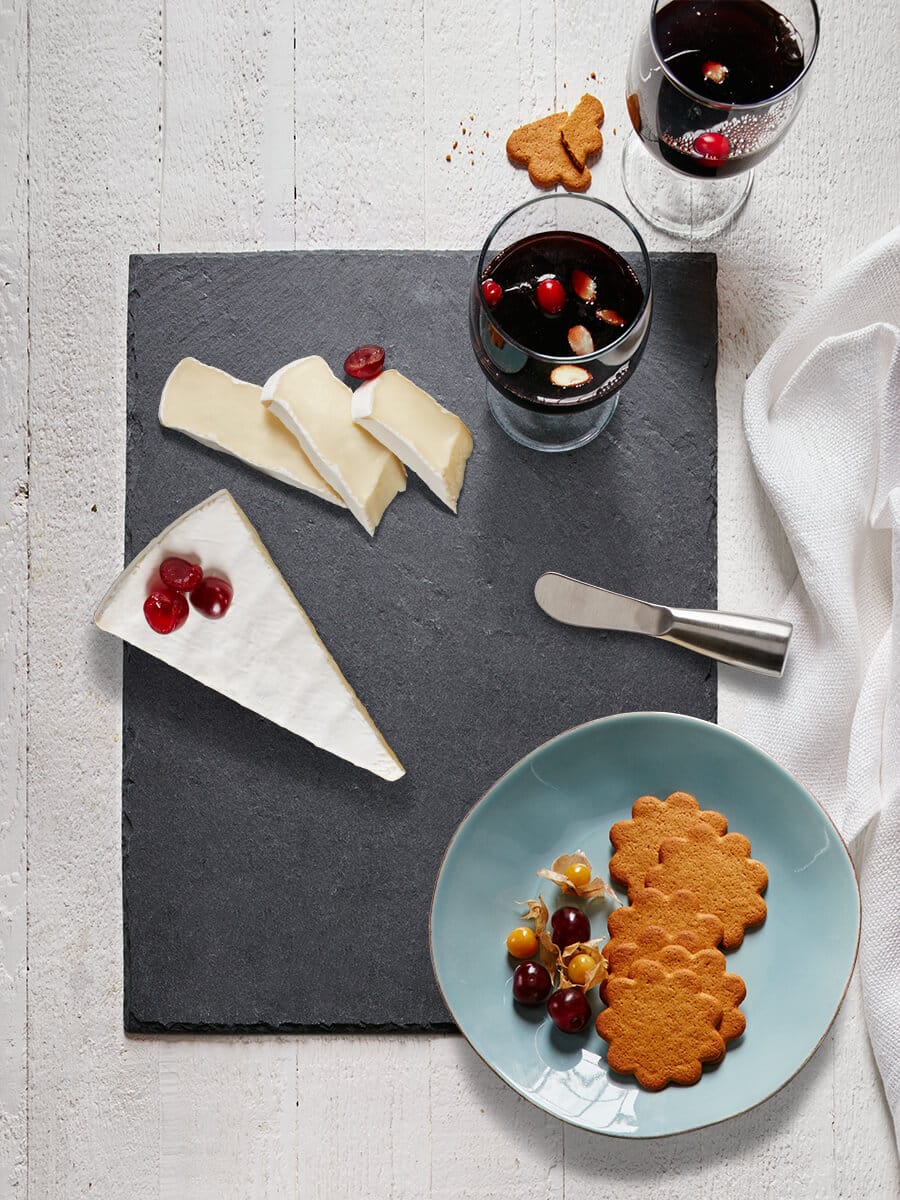 Président Triple Crème Brie with Glogg & Gingerbread Cookies
This new twist on a traditional Scandinavian favorite combines rich, creamy Triple Crème Brie, tart cherries and sweet glogg. It's a medley sure to warm anyone up on a cold winter night.
Ingredients
1 package Président Triple Crème Brie
1 cup of glogg A Swedish wine available at Ikea and various Scandinavian stores.
1/4 cup slivered almonds
1/2 cup raw sour cherries
1 package gingerbread cookies
Directions
Slice Triple Crème Brie into bite sized pieces on plate or cutting board.
Top with sliced sour cherries.
Pour glogg into a glass and add slivered almonds and sliced cherries.
Serve with gingerbread cookies.
Expert Tip

Glogg can be made from scratch or purchased premade. Many liquor stores, and shops featuring Scandinavian products sell glogg.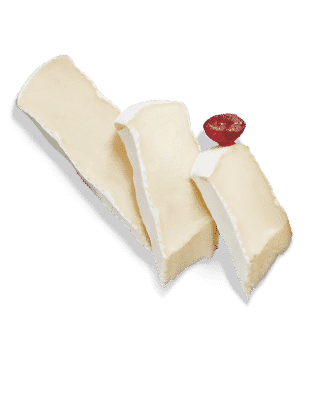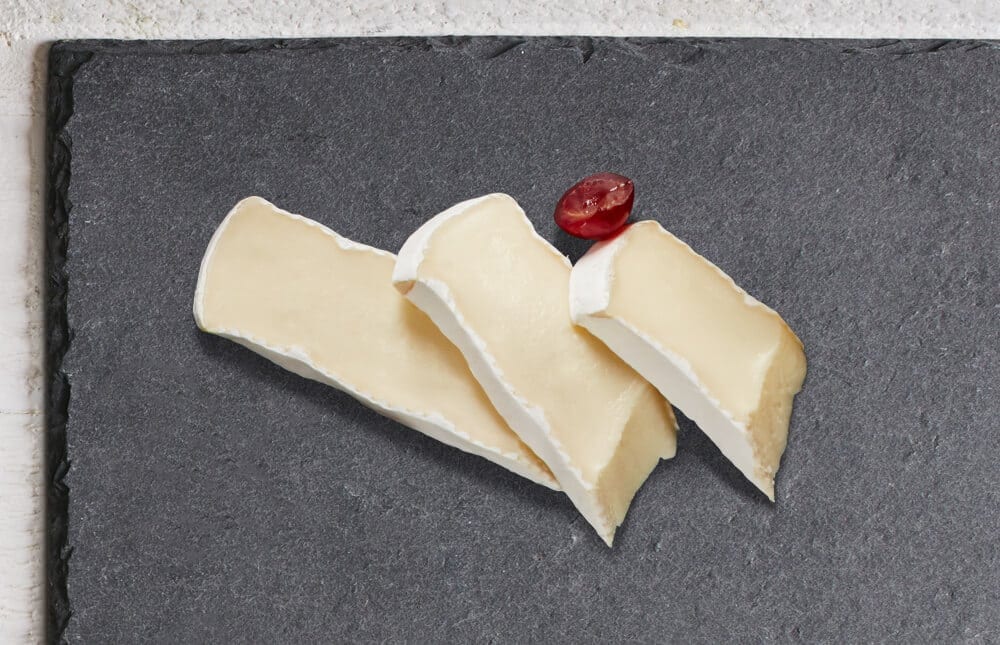 Président® Triple Crème Brie
Win over your guests with our award-winning Brie. The mild taste of our Triple Crème Brie makes it a perfect foil to a wide variety of flavor profiles. Savory or sweet, it delivers richness that has won over both foodies and American Cheese Society judges alike.
Tip

Eating the Brie with the rind adds another layer of texture and flavor.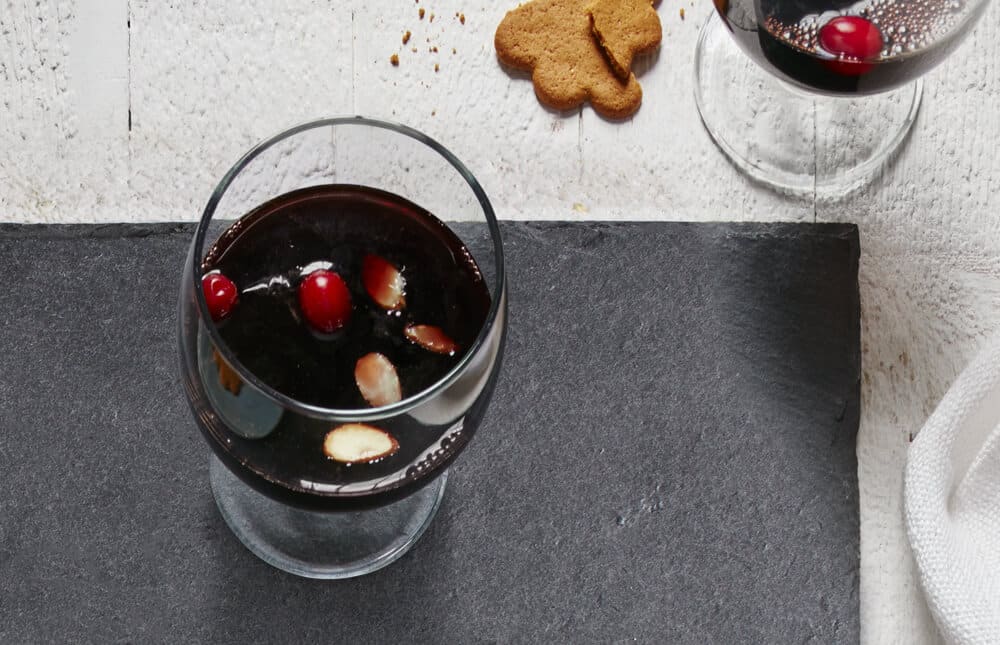 Glogg
Infuse a Scandinavian classic into your evening. Glogg is a type of mulled wine, usually red, spiced and served warm. The almonds soak up the flavor and spices of the glogg, leaving a delicious treat to enjoy at the end of the beverage.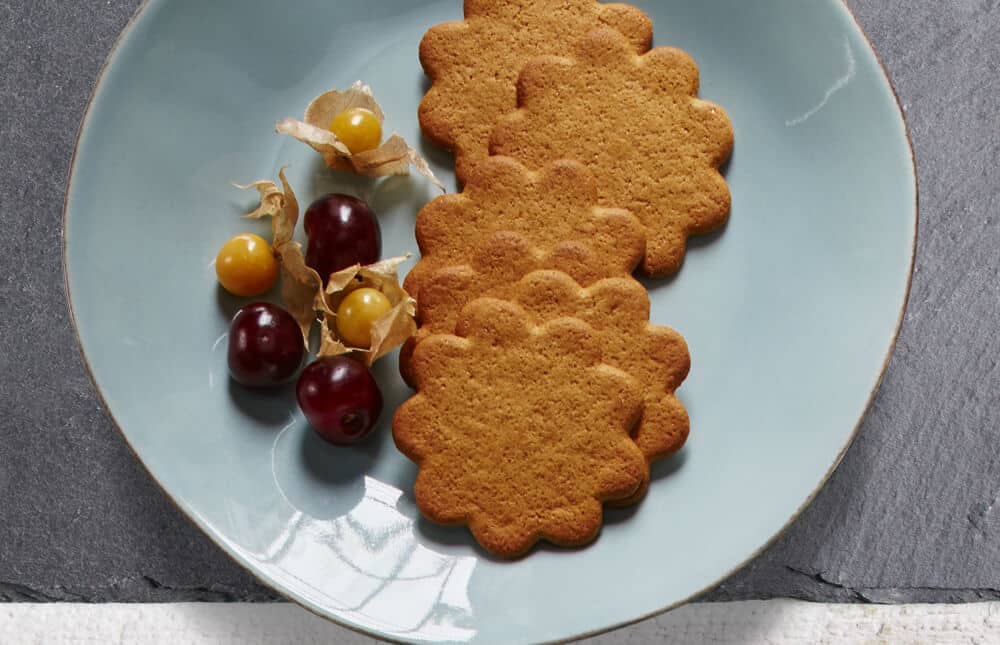 Gingerbread Cookies
One part fun, one part festive. Gingerbread cookies are extremely popular, especially in colder months. Their light sweetness enriches the flavor of the Triple Crème Brie, creating an irresistible flavor combination.
Tip

To continue the Scandinavian theme of the cheeseboard, choose thin, crispy gingerbread cookies. These are more traditional and are easier to spread Triple Crème Brie onto.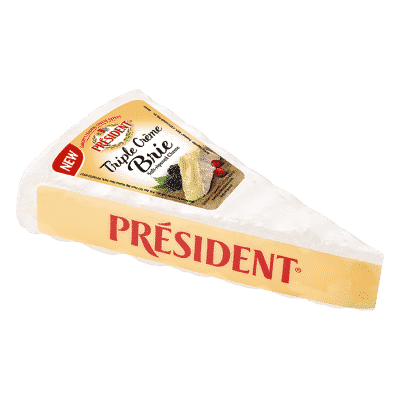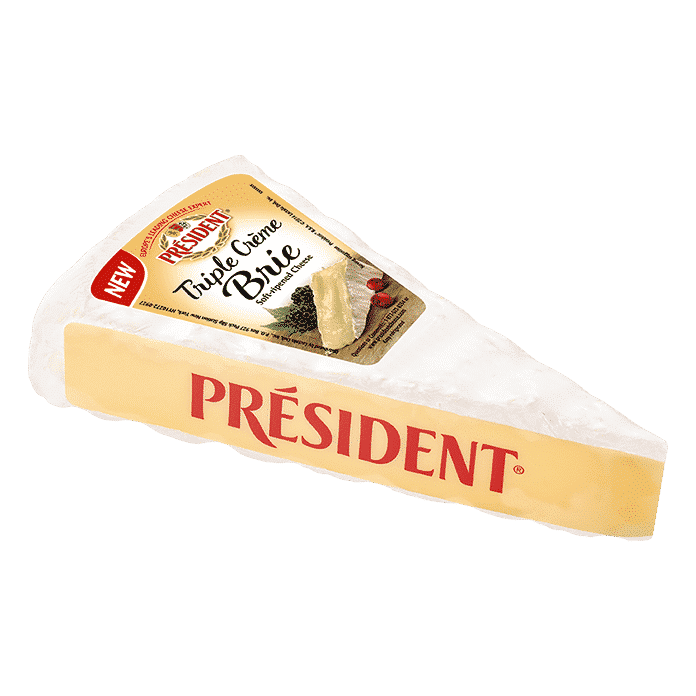 Président® Triple Crème Brie Cut & Wrap Wedge
Extra cream takes our classic Brie to a new level of smooth.
Learn More