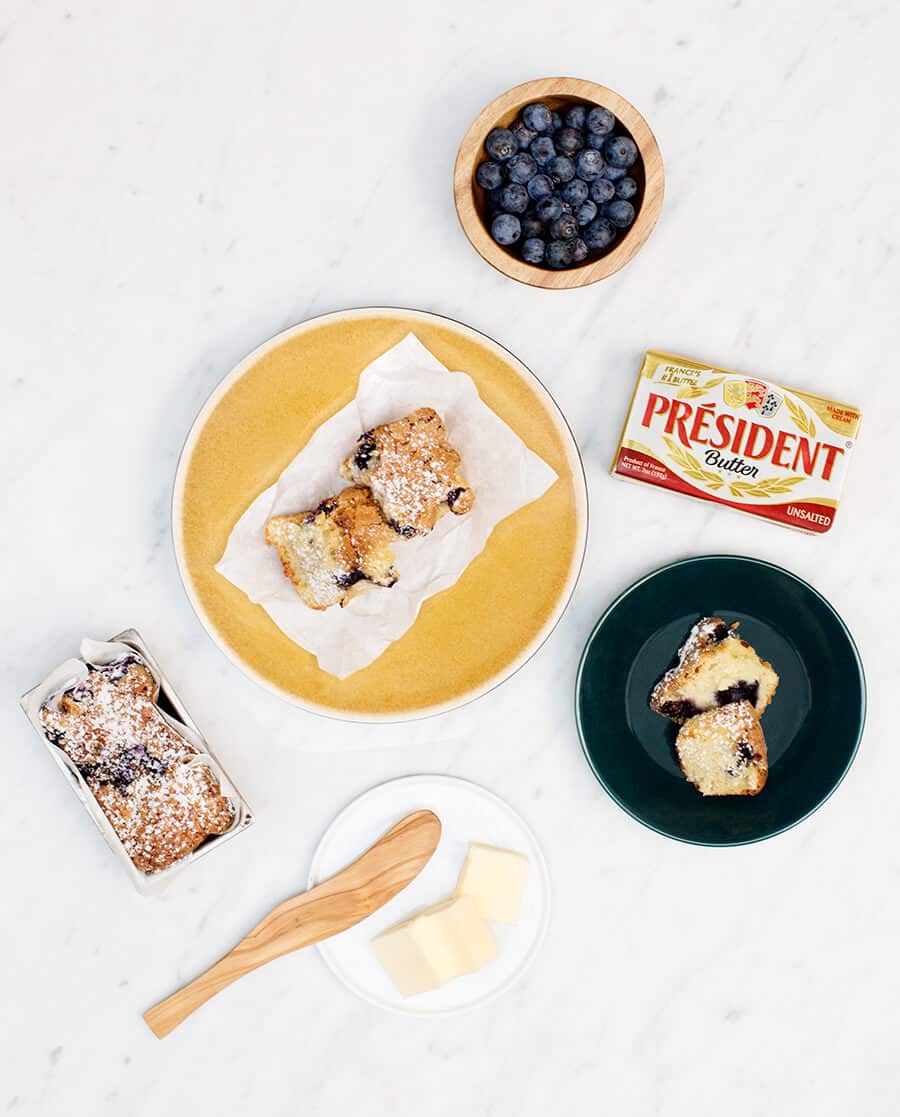 Président Butter Gluten-Free Blueberry Muffin
Use France's favorite butter to make these simple muffins that are so light and fluffy, you'd never suspect they're gluten-free.
Prep Time
15 min
Cook Time
15 min
Ingredients
7 oz Président Unsalted Butter
7 oz almond paste
7 oz sugar
3 oz sorghum flour
2 cup fresh or frozen blueberries
1/2 cup natural sliced almonds
Directions
In a bowl, cream the almond paste and sugar together using an electric mixer.
Add the Président butter, and cream until smooth.
Add the sorghum flour.
Pipe the batter into an ungreased muffin pan and top with blueberries and almonds.
Bake at 350°F for 13-15 minutes.
Expert Tip

Almond flour can be substituted for sorghum flour.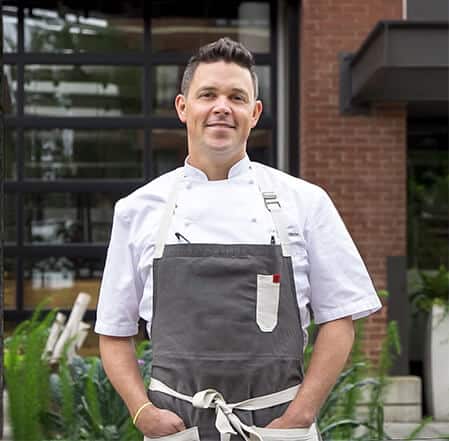 Recipe by
Gavin Kaysen
Chef Gavin Kaysen is executive chef and owner of Spoon and Stable Restaurant in Minneapolis, a 2015 James Beard Award Finalist for Best New Restaurant. Prior to opening Spoon and Stable, Chef Kaysen was chef de cuisine at Café Boulud in New York City, where he was the 2008 recipient of the James Beard Foundation's coveted Rising Star Award. Under his leadership, the restaurant was also awarded a star by the prestigious Michelin Guide.
Learn more about Gavin Kaysen