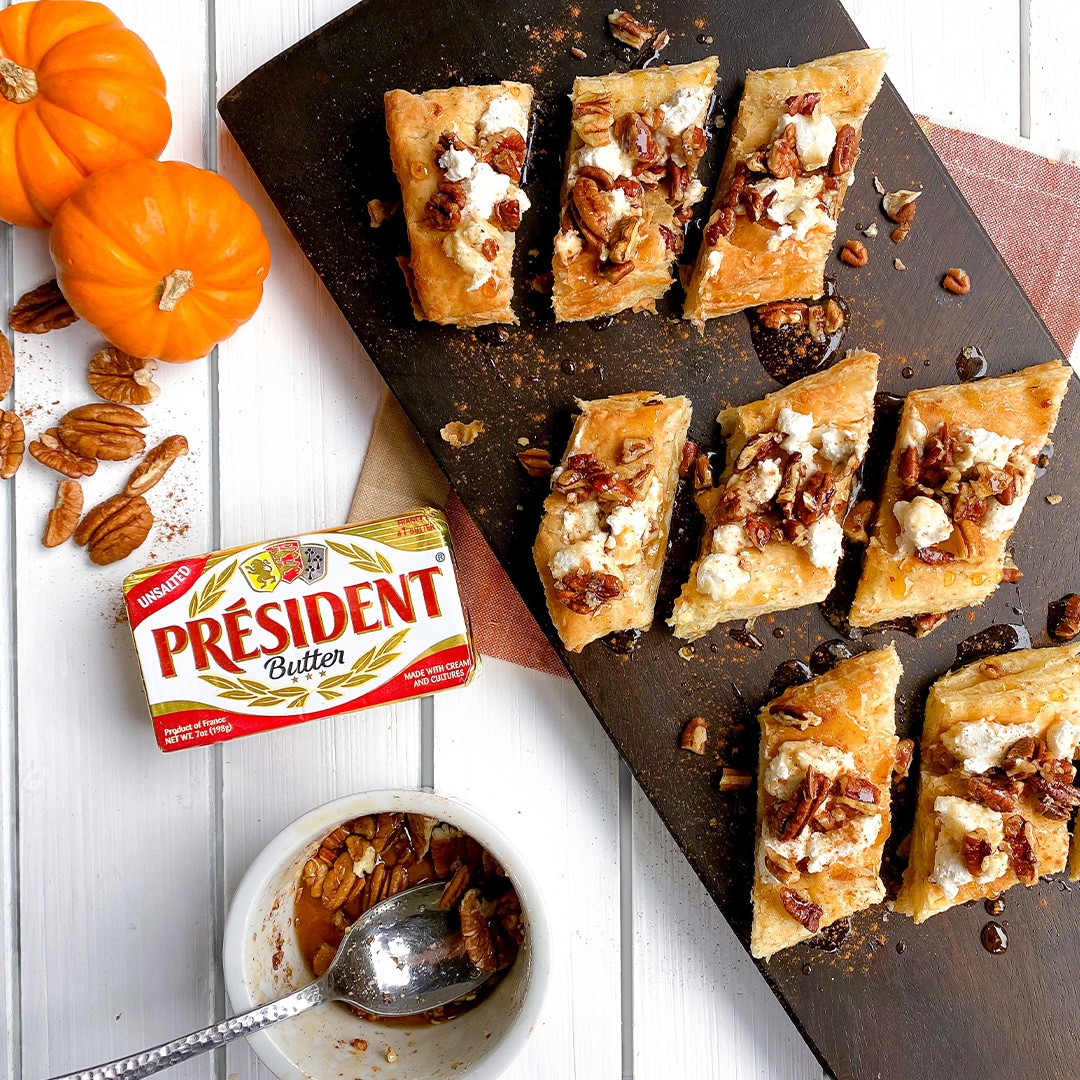 Président® Goat Cheese & Butter Puff Pastries With Maple Spiced Pecans
These easy Président Goat cheese pastries are an unexpected but delicious Thanksgiving dessert that will have everyone asking for more!
Recipe created by Aleka of Bite Sized Kitchen
Prep Time
5 min
Cook Time
7 min
Ingredients
1 sheet puff pastry dough
3 tbsp Président Butter, melted
4 oz Président Goat cheese
1 cup chopped pecans
1/2 cup maple syrup
2 tsp pumpkin pie spice
Instructions
Preheat your oven to 400°F and allow your Président Goat cheese to come to room temperature.
Thaw your puff pastry just enough for you to unfold it. You want it to still be cold when it goes into the oven.
Cut the sheet into thirds (along the folds), and prick the entire sheet all over using a fork. Brush lightly with butter and bake for 7-10 minutes or until it puffs up nicely and is golden brown.
While this is baking, mix together your pecans, pumpkin pie spice and maple syrup in a small bowl.
Remove puff pastry and while it is still hot, add small dollops of goat cheese all over the top of each sheet. Let it sit on top for 10 minutes and then use a butter knife or spoon to spread it out as much as you can. *The residual heat from the pastry will soften the cheese allowing it to spread easier.
Spoon your maple spiced pecans over each sheet and use a large serrated knife to cut your pastry into strips that are 2-3" wide.
Serve cold or at room temperature.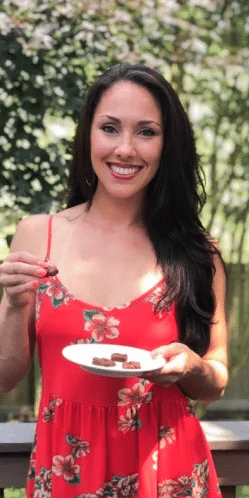 Recipe by
Aleka
Aleka is a mother of two boys, self-taught chef and entertainer at heart. When asked, "Why Bite Sized?" she simply responded, "because the best conversations revolve around food, why not have a spread out the entire party where guests can pick and nibble the entire time!?"
Bite Sized Kitchen