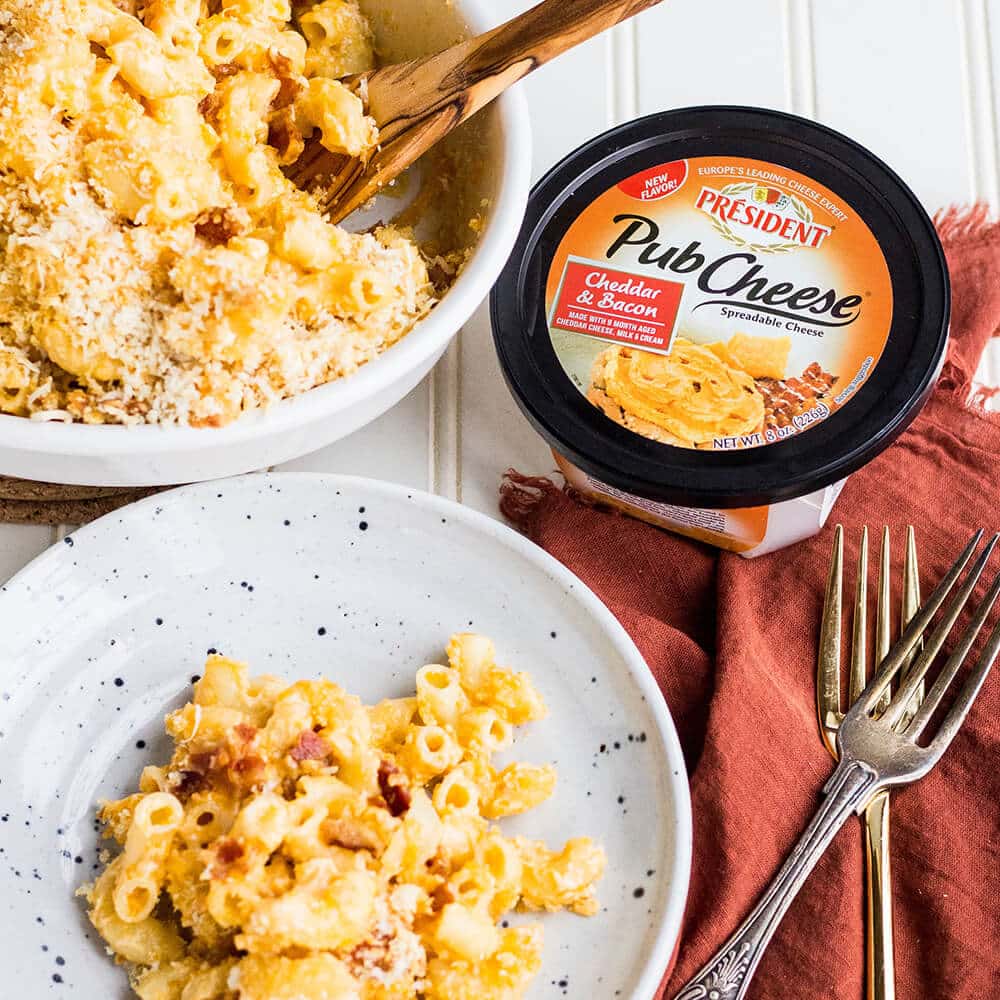 Bacon Macaroni & Pub Cheese® by Président®
The ultimate Bacon Macaroni & Cheese recipe! Large elbow macaroni is tossed with a rich and smoke cheese sauce featuring Pub Cheese® by Président® Cheddar & Bacon and layered with shredded cheddar and crunchy bacon.
Prep Time
20 min
Cook Time
25 min
Ingredients
1 lb large elbow macaroni
6 slices bacon
1/4 cup flour
1 cup whole milk
8 oz Pub Cheese by Président Cheddar & Bacon
2 cup shredded cheddar cheese, divided
1 cup panko breadcrumbs
1/4 cup shredded parmesan cheese
Instructions
Cook pasta until al dente, according to package instructions. As pasta cooks, begin cheese sauce.
In a large sauté pan, fry 6 slices of bacon. Once bacon is crispy, remove from pan to a paper towel lined plate. Remove 1 tablespoon of reserved grease, adding to a medium bowl.
Add panko breadcrumbs and parmesan cheese to bowl with grease, toss to combine. Set aside.
In pan with reserved grease, stir in flour. Using a whisk, add milk until mixture is combined. Add Pub Cheese Cheddar & Bacon, whisking until cheese is smooth. Add 1 ½ cups of the shredded cheese, again stirring until mixture is completely melted.
Add cooked and drained pasta. Toss with sauce until entirely combined.
In a 9 inch baking dish, add half of the macaroni and cheese. Top with crumbled bacon and reserved ½ cup of shredded cheddar cheese. Top with remaining macaroni and cheese, and top with breadcrumbs.
Bake at 375 degrees for 10 minutes, or until top is lightly browned. Serve warm!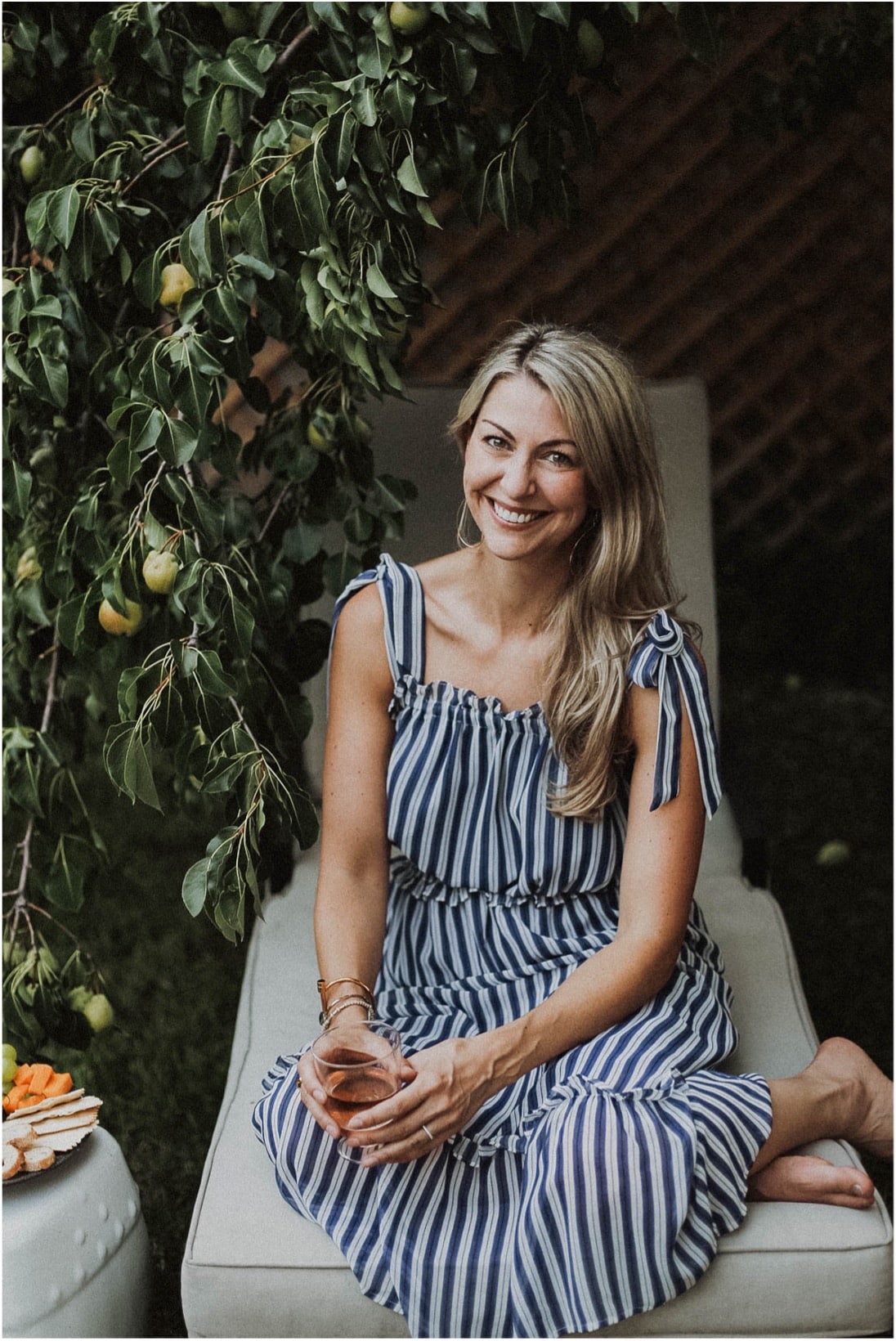 Recipe by
Jamie Preuss
Jamie is a the voice and eye behind the camera of the food and lifestyle blog, So Happy You Liked It. She believes that food doesn't need to be fussy or complicated: it should be fun! Focusing on simple entertaining tips, scrumptious well rounded recipes, and educational tidbits, she inspires her readers to lead a life of balance.
So Happy You Liked It