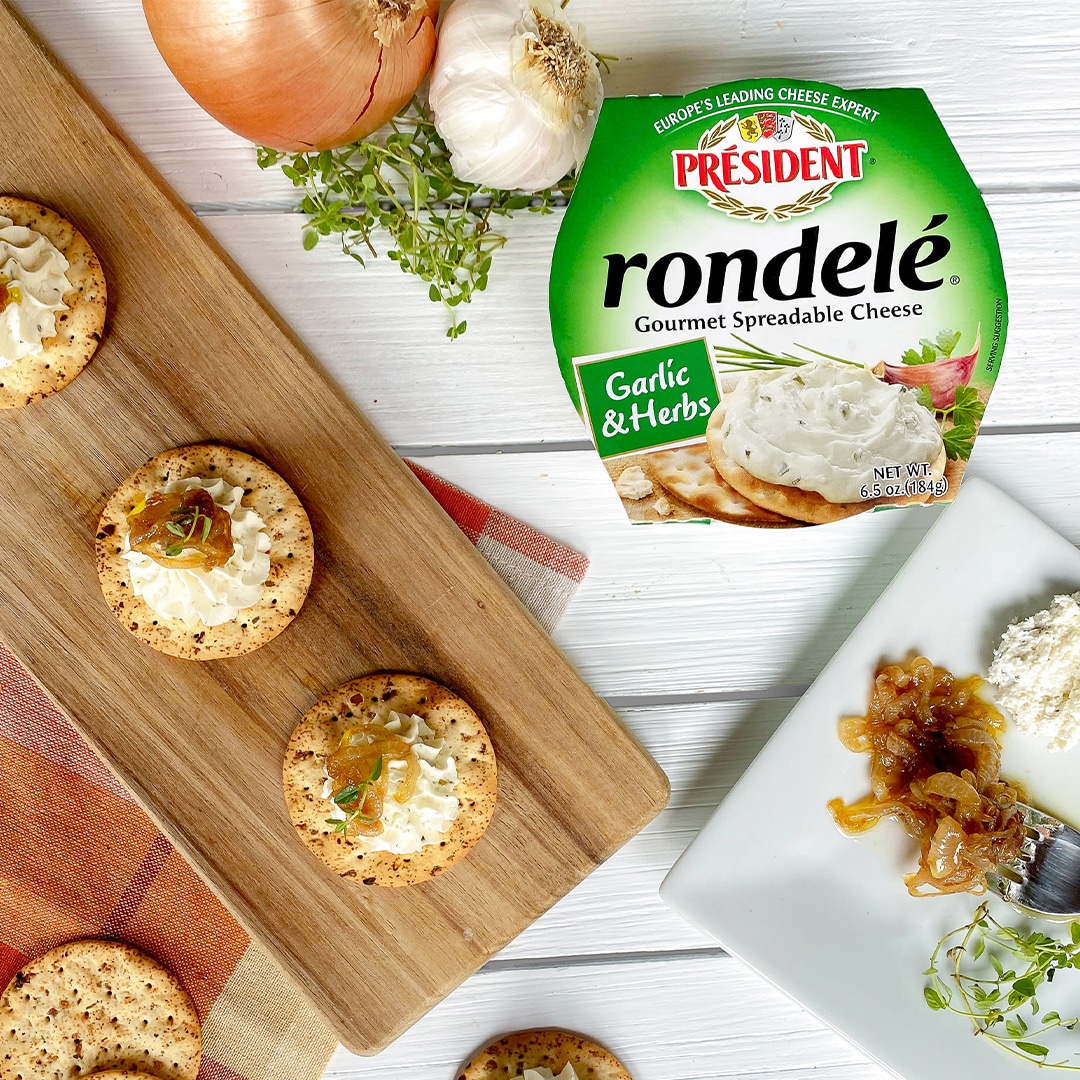 Canapé Crackers with rondelé® by Président® and Caramelized Onions
These canapé Crackers with rondelé by Président Garlic and Herbs spreadable cheese are the ultimate pre-course appetizer that is super easy to assemble and packed with umami flavor!
Recipe created by Aleka of Bite Sized Kitchen
Prep Time
10 min
Cook Time
25 min
Ingredients
1 6.5 oz package rondelé by Président Garlic & Herbs
18 round crackers
2 tbsp olive oil
1 medium yellow onion
2-3 medium garlic cloves
2-3 sprigs cup fresh thyme
Instructions
Slice your onion thinly and mince your garlic. Add both to a saucepan with olive oil along with your thyme sprigs and simmer over low heat for 20-30 minutes. (The thyme leaves will fall off the stem.) *Keep it on low as you do not want to burn your onions or garlic!
In the meantime, add your rondelé spreadable cheese to a piping bag with a wide tip. If you don't have a piping bag, you can use a plastic baggie and snip off the corner so it is about the size of a quarter.
Once your onions are caramelized and golden brown, you can remove the thyme sprigs and transfer your onions and garlic to a small bowl. Let chill in the fridge. (This can be done in advance.) When your caramelized onions have cooled, you can start assembling your crackers.
Using your bag, pipe a large dollop of cheese spread onto each cracker and then, using a fork, top the cheese with some of the caramelized onions. Finish with a few thyme leaves and serve!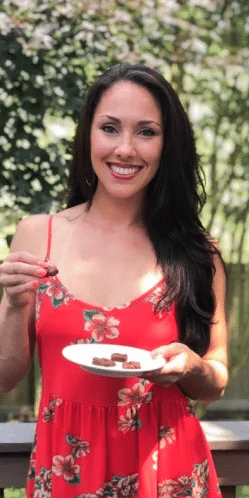 Recipe by
Aleka
Aleka is a mother of two boys, self-taught chef and entertainer at heart. When asked, "Why Bite Sized?" she simply responded, "because the best conversations revolve around food, why not have a spread out the entire party where guests can pick and nibble the entire time!?"
Bite Sized Kitchen