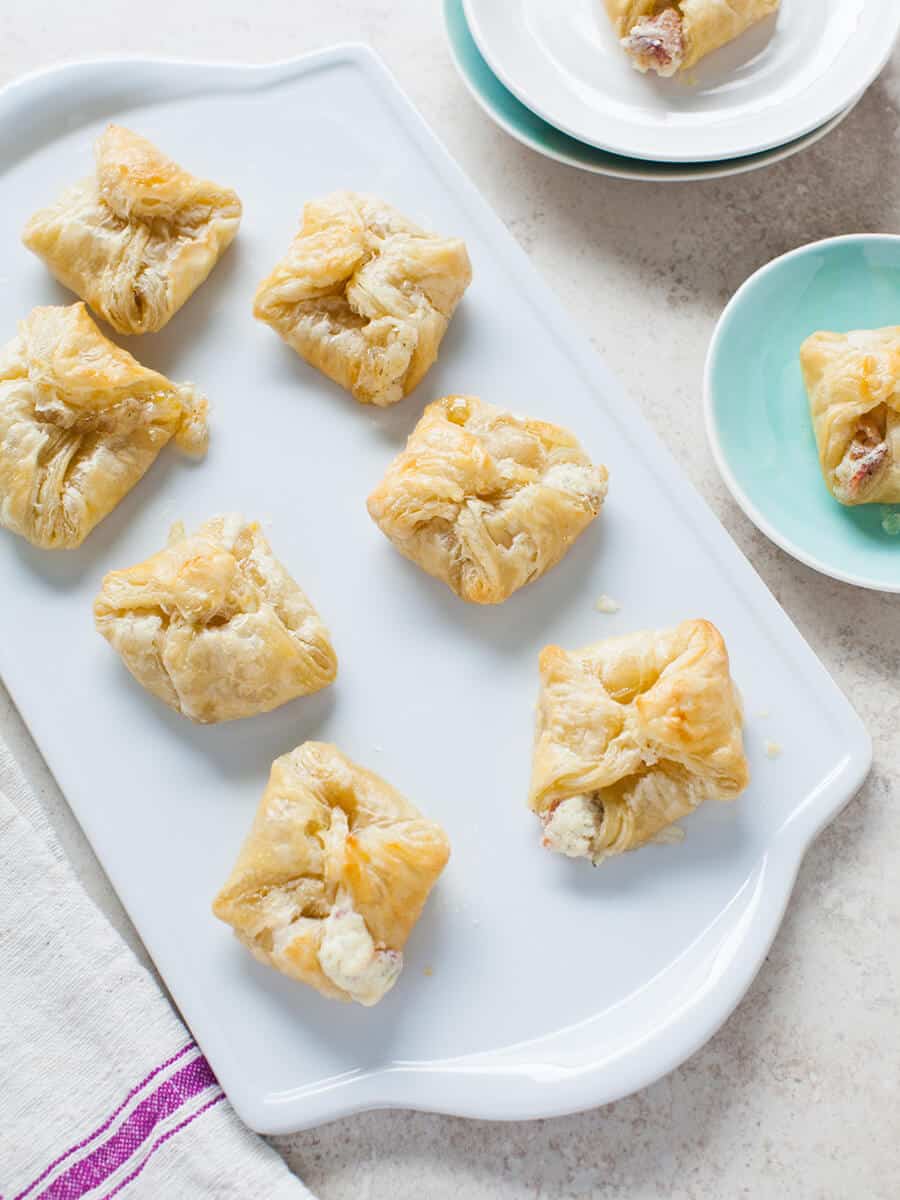 rondelé® by Président® Cheese Appetizer Puffs
Gourmet flavors of nutty Manchego, creamy rondelé Garlic & Herbs Gourmet Cheese Spread, crispy bacon and sweet orange marmalade are wrapped in a flakey puffed pastry. There's no way you can stop at one!
Prep Time
15 min
Cook Time
18 min
Ingredients
2
4 oz rondelé Garlic & Herbs Gourmet Cheese
1/2 oz wedge Président Manchego cheese (about 1/3 cup shredded)
3 cooked bacon chopped
Orange marmalade
1 egg
Directions
Line two large baking sheets with parchment paper. Heat oven to 400° F.
Mix rondelé Garlic & Herbs, shredded Manchego, and chopped bacon in a small mixing bowl. Set aside.
In a small prep bowl, beat 1 egg. Add 1 tablespoon cold water and mix.
Unfold thawed puff pastry sheet and cut into nine squares. Place 1/2 tablespoon cheese mixture and 1/2 teaspoon of marmalade to the middle of each square.
Fold opposite corners to meet, fold over once and pinch. Take the other two opposite corners and repeat.
Repeat for each square, and brush completed puffs with egg wash.
Bake for 17 to 18 minutes. (If any puffs open up, carefully pinch the corners closed.)
Allow to cool for a few minutes before serving.