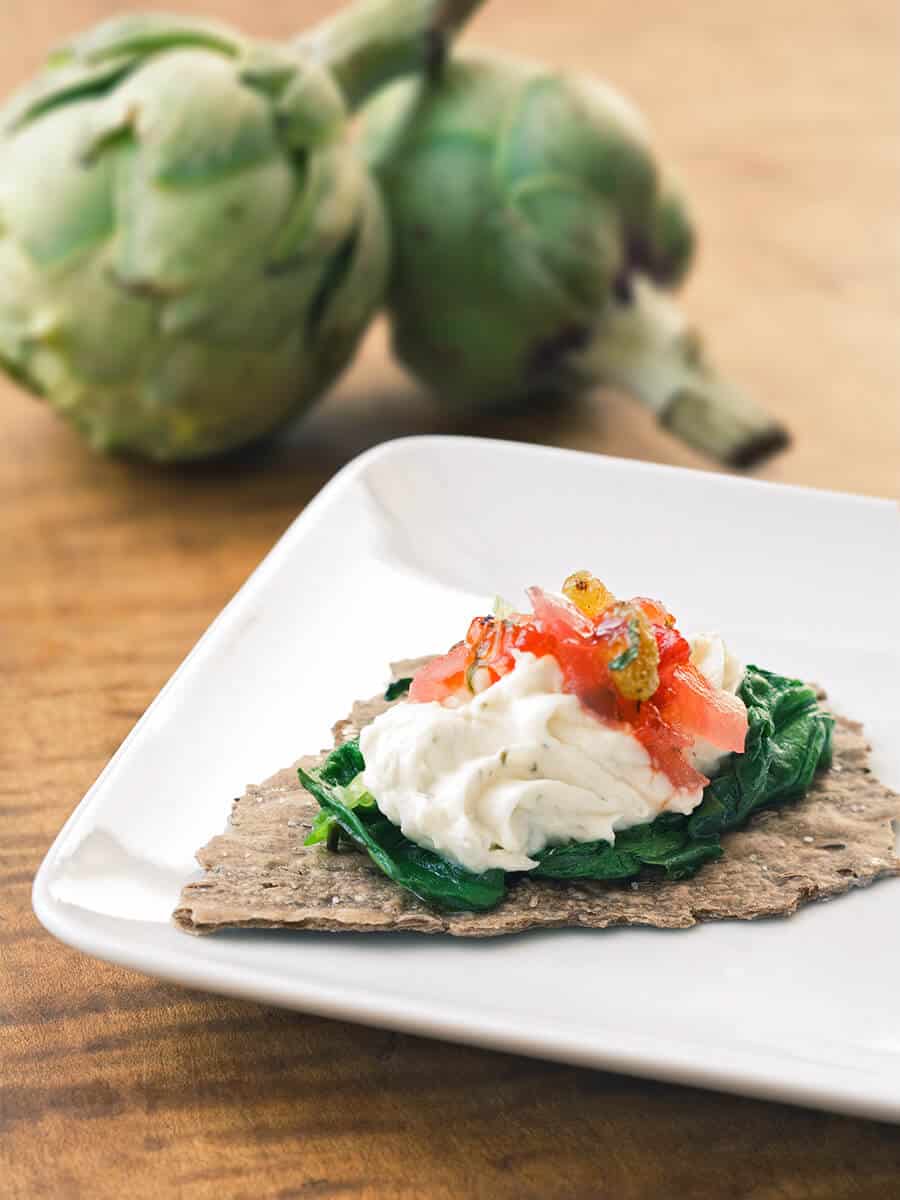 Gourmet Spreadable Cheese, Spinach & Red Onion Canape
Wilted spinach and onion are combined with creamy rondelé Garlic & Herbs Cheese Spread and then topped with a peppery, minty zest. All these flavors are layered on top of a crunchy crostini or cracker meant to enjoy in one or two delicious bites!
Prep Time
15 min
Cook Time
5 min
Ingredients
2 cup Spinach fresh
3 Green Onions thinly sliced
2 tsp Olive Oil
1/4 Red Onion diced
1/4 Red Pepper Jelly
1 tbsp Mint chopped
Crackers, flat bread or crostini
8 oz rondelé® by Président® Garlic & Herbs Cheese Spread
Directions
Sauté the spinach and green onions in the oil until wilted. Set aside.
Combine red onion, pepper jelly, and mint.
Spread each cracker with rondelé® by Président® Gourmet Spreadable Cheese.
Top with some of the spinach and garnish with the pepper jelly mixture.