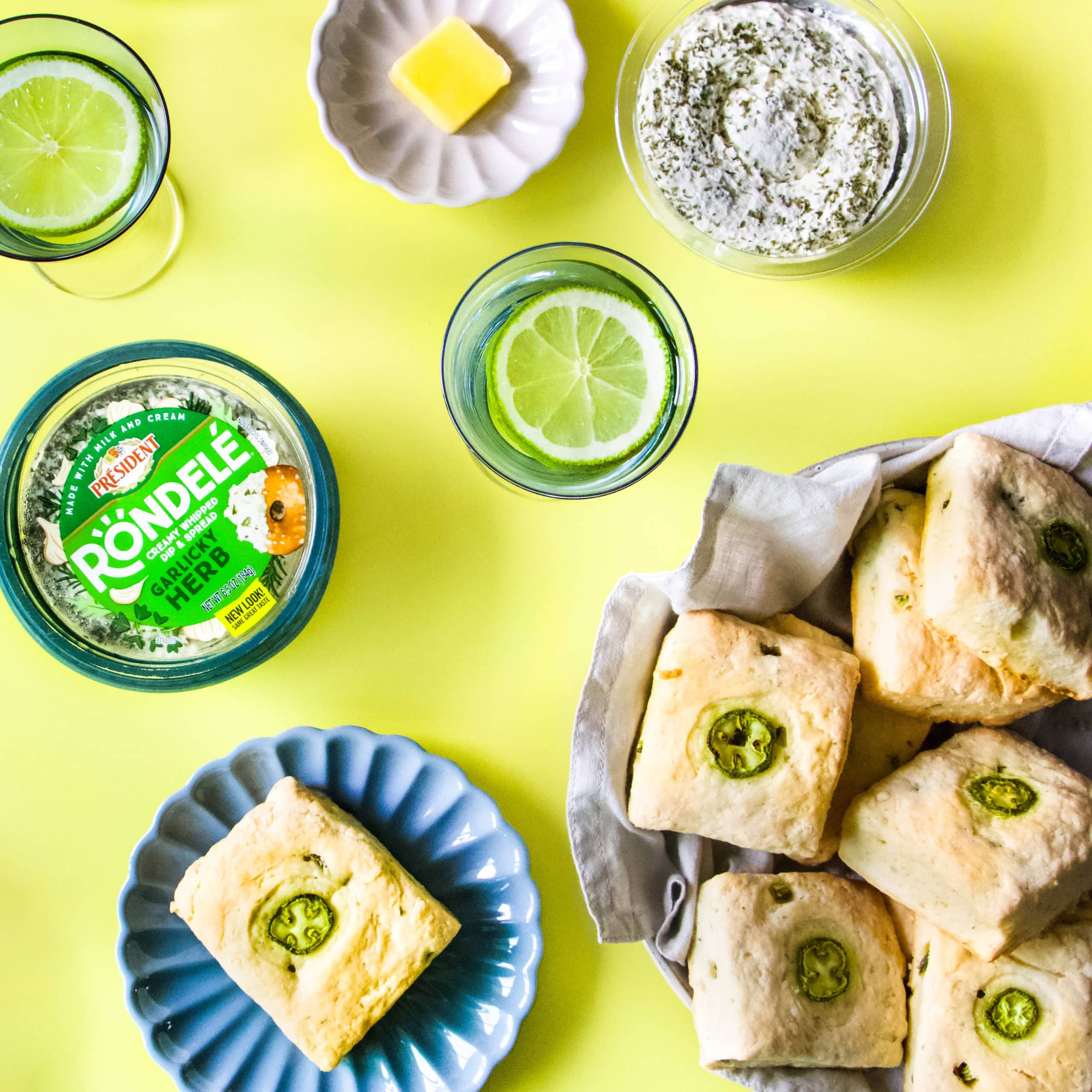 Herby Jalapeño Rondelé® Buttermilk Biscuits
Soft, flaky, cheesy and buttery biscuits with a hint of fresh jalapeño. Rondelé® is added to the batter for extra flavor and makes the biscuits much softer. Using cold ingredients in this recipe is key to achieve a beautiful flaky texture.
Prep Time
10 min
Cook Time
25 min
Herby Jalapeño Rondelé® Buttermilk Biscuits
3 1/2 cup All-purpose flour
2 1/2 tsp Baking powder
1/4 tsp Salt
1 package Rondelé® Garlic & Herbs cold
2 cup Shredded sharp cheddar cheese
1-2 whole Jalapeños seeded and chopped
16 tbsp Cold salted butter cubed, plus melted butter for brushing the biscuits
1 cup Cold buttermilk
Herby Jalapeño Rondelé® Buttermilk Biscuits
Preheat the oven to 400 degrees F.
Combine the flour, baking powder and salt. Cut cold shredded butter into the flour mixture and work with hands until the mixture clumps together to form larger pea-size balls. You can also do this step in a food processor, if you have one.
Add the Rondelé®, the cheddar and jalapeños, mixing gently to combine. Drizzle in the buttermilk and mix again until combined.
Turn the dough out onto a clean surface and pat into a 1-inch thick square. Cut the dough into 4 pieces. Stack the pieces on top of each other. Press down to flatten. Dust the surface with flour and roll the dough into a 1 inch thick rectangle or square. Cut into 12 square biscuits or use a round biscuit cutter. Transfer to a parchment-lined baking sheet and freeze 15 minutes, to chill.
Remove the biscuits from the freezer and brush with melted butter. You can cover the tops with fresh jalapeño rings (optional). Transfer to the oven and bake for 20-25 minutes, until golden on top.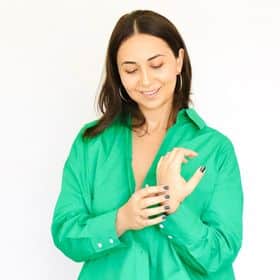 Recipe by
Annie Siegfried
My name is Annie Siegfried. I'm a dietitian, food writer and photographer. The recipes I make are inspired by the people I love most and places I visit. As a dietitian, I'm a big supporter of intuitive eating and am against restrictive diets. I love creating gourmet recipes that are nourishing for the body and the soul.