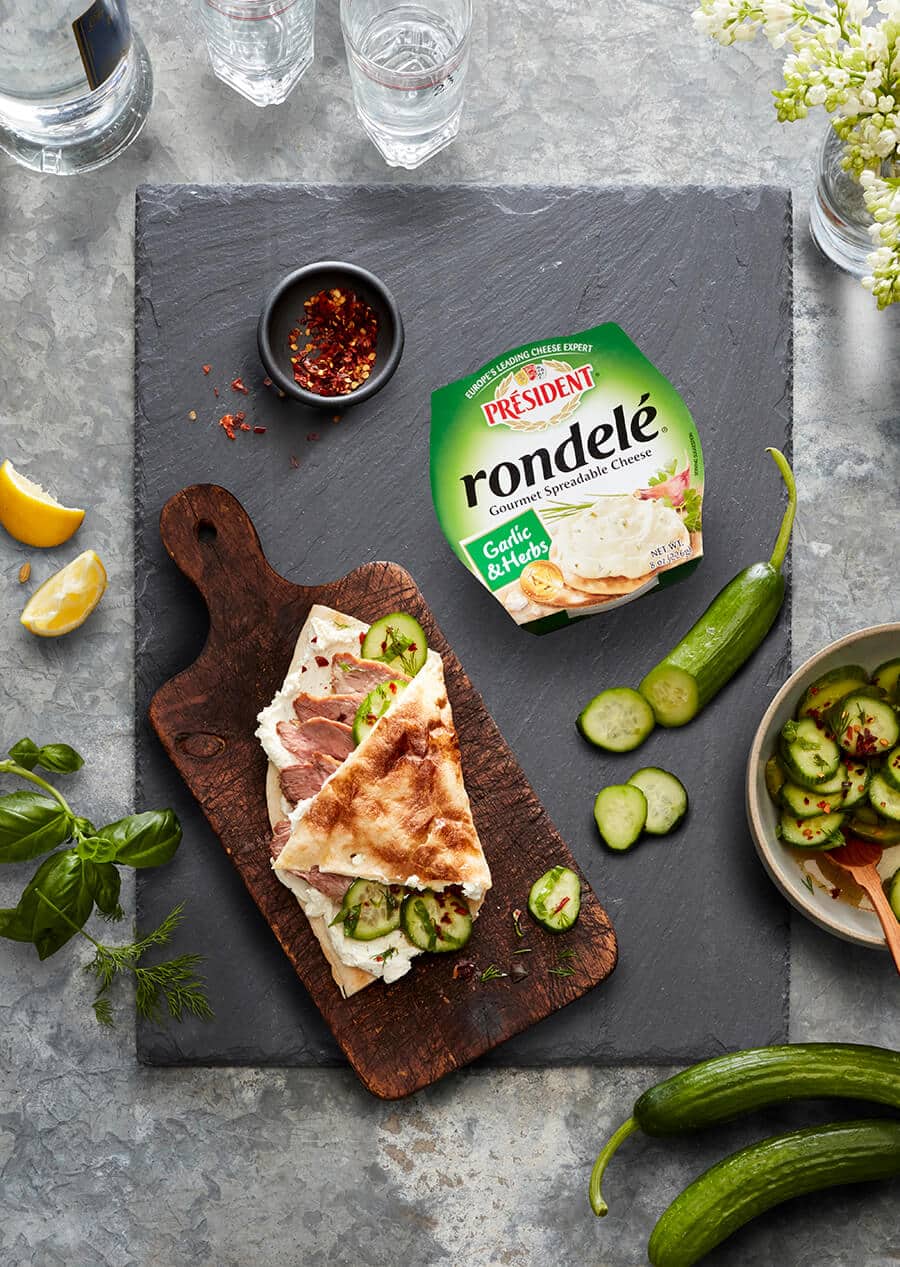 rondelé® by Président® Garlic & Herbs Grilled Lamb Wrap
Creamy and indulgent Président rondelé pulls the grilled lamb and crisp summer cucumber salad together in this delicious wrap.
Prep Time
15 min
Cook Time
15 min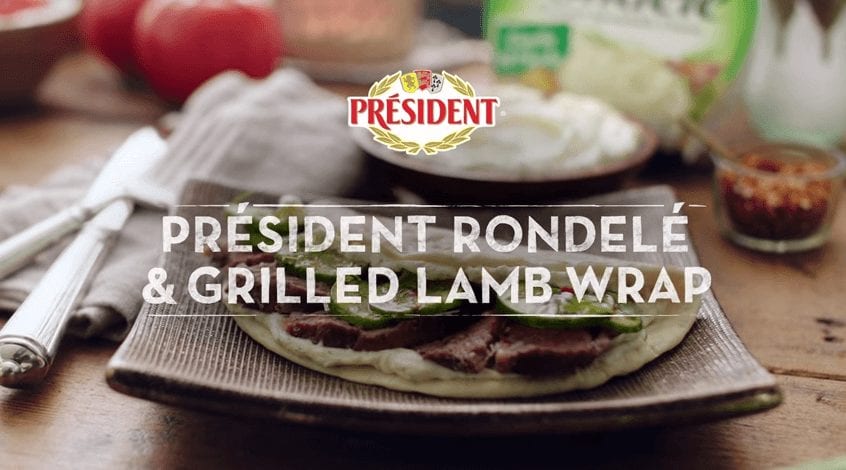 Watch the Video
Cucumber Salad
1 cup sliced cucumber

1 whole Lemon Zest and juice
5 whole leaves of basil, chopped
5 whole leaves of dill, chopped
1/2 tsp chili flakes
1/2 tsp salt and pepper
1 tbsp Olive oil, for drizzling
Cucumber Salad
Slice cucumber and place in bowl.
Drizzle cucumber with olive oil.
Toss with lemon zest and juice, basil, dill and chili flakes.
Grilled Lamb Naan Wraps
1 package Président rondelé Garlic and Herbs gourmet cheese spread
12 oz boneless lamb
4 whole Naan wraps, store-bought
Grilled Lamb Naan Wraps Directions
Grill leg of lamb until medium (slightly pink), approximately 4-5 minutes per side.
Slice 3 oz. of lamb per wrap.
Spread Président rondelé on naan.
Add slices of lamb and layer with cucumber salad.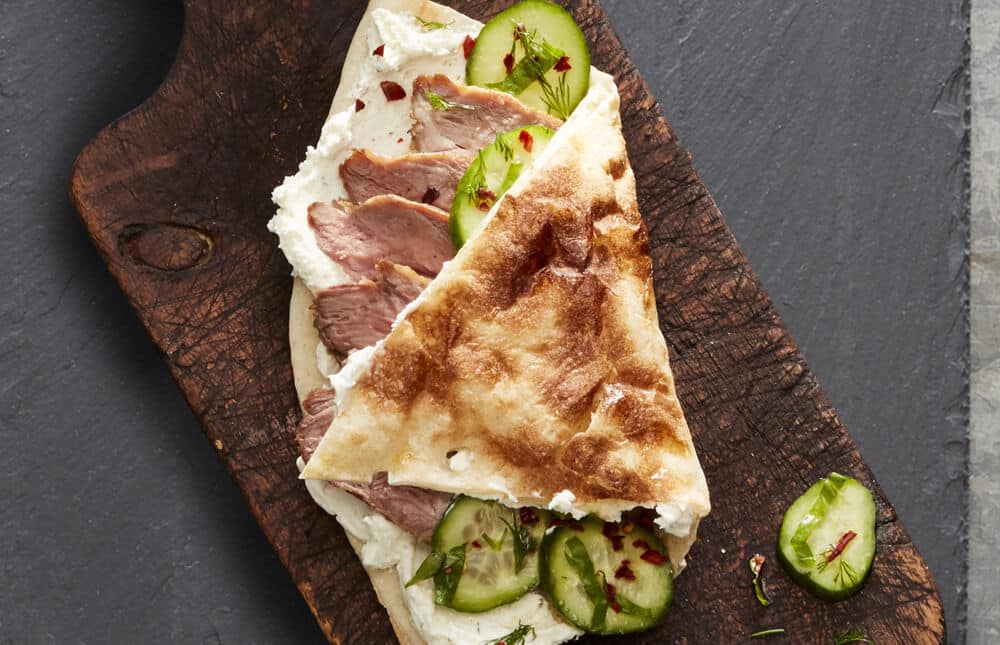 Grilled Lamb
Lamb is bold, juicy and tender, and especially shines when left a little pink in the middle. Boneless lamb legs are rolled into a symmetrical shape, allowing the meat to cook evenly when grilling.
Tip

If you have a bone-in leg of lamb, take it to your butcher — they'll debone it for you.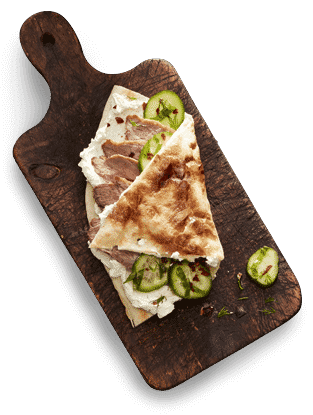 Naan Wraps
A staple in Central and South Asian cuisine, naan is a simple, oven-baked flatbread similar to pita bread. Traditionally served hot, it can be simply brushed with ghee or butter, or served stuffed with a filling.