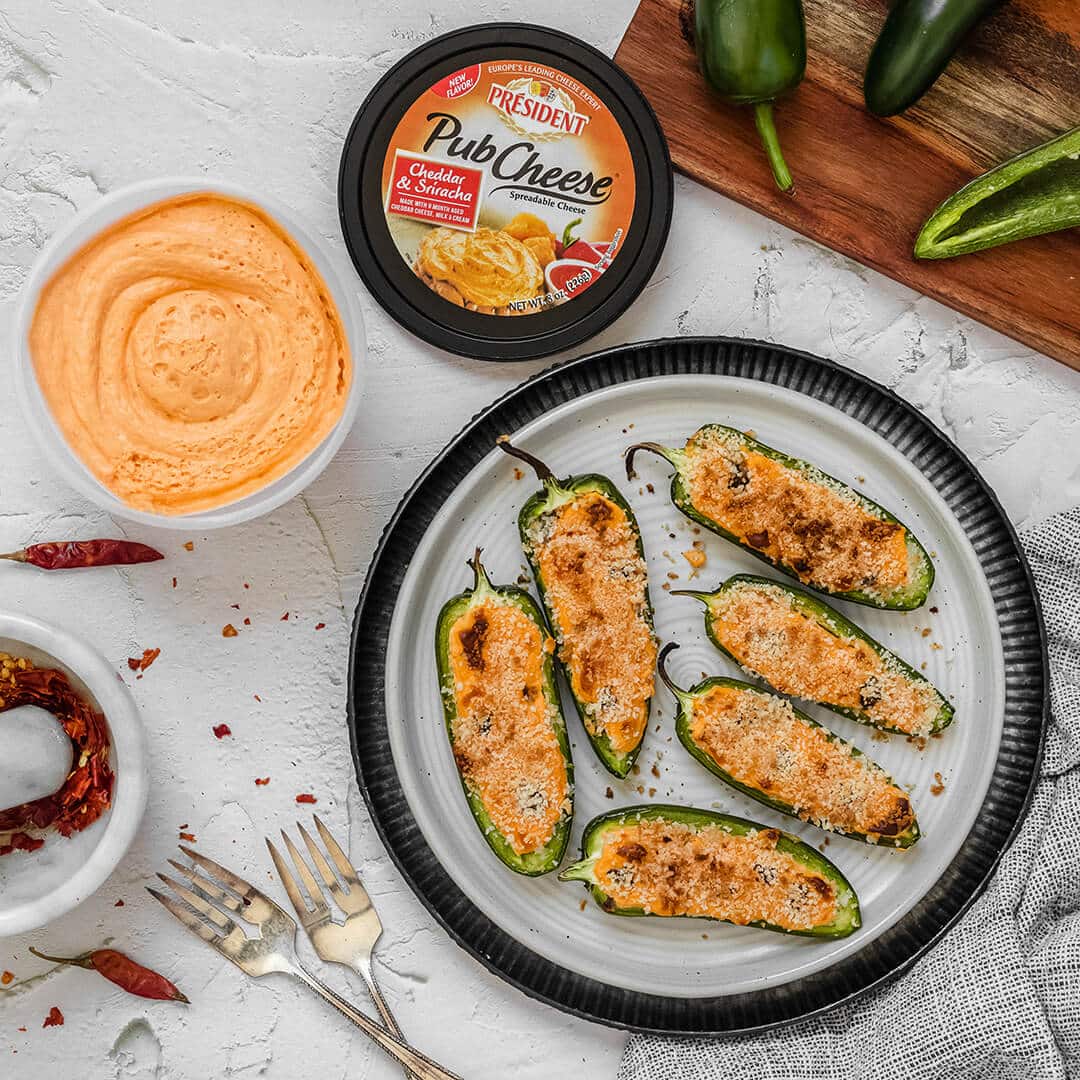 Pub Cheese® by Président® Cheese Cheddar Stuffed Jalapeños
Hollowed halved jalapeño peppers filled with Pub Cheese Sharp Cheddar, cream cheese and ground beef topped with panko breadcrumbs.
Prep Time
20 min
Cook Time
30 min
Ingredients
4 jalapeño peppers
4 oz (half of a container) Pub Cheese By Président Sharp Cheddar
1/4 lb ground beef
1 tbsp olive oil
4 oz cream cheese softened
1/4 cup Panko bread crumbs
Instructions
Coat a large skillet with olive oil and warm over medium-high heat. Add in the ground beef and cook until no longer pink, then set aside.
Then, preheat the oven to 400°F. While it's heating, slice the jalapeños in half lengthwise. Pro Tip: Use a small spoon to scoop out the seeds to avoid burning your fingers.
Then mix cream cheese, Pub Cheese Sharp Cheddar and cooked ground beef in a bowl.
Fill jalapeños with the cheese and meat mixture and top with bread crumbs.
Place them on a baking pan and bake for 18-22 minutes or until golden.
Let them cool for 5-10 minutes before serving and voilà!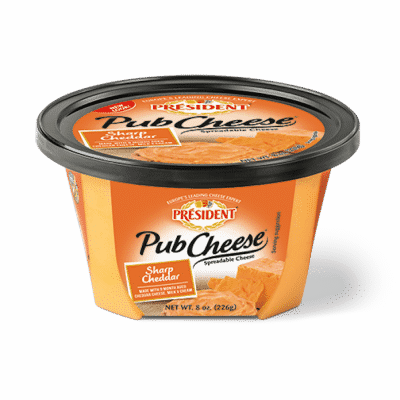 Pub Cheese® by Président® Sharp Cheddar
Aged cheddar expertly combined with milk and cream.
Learn More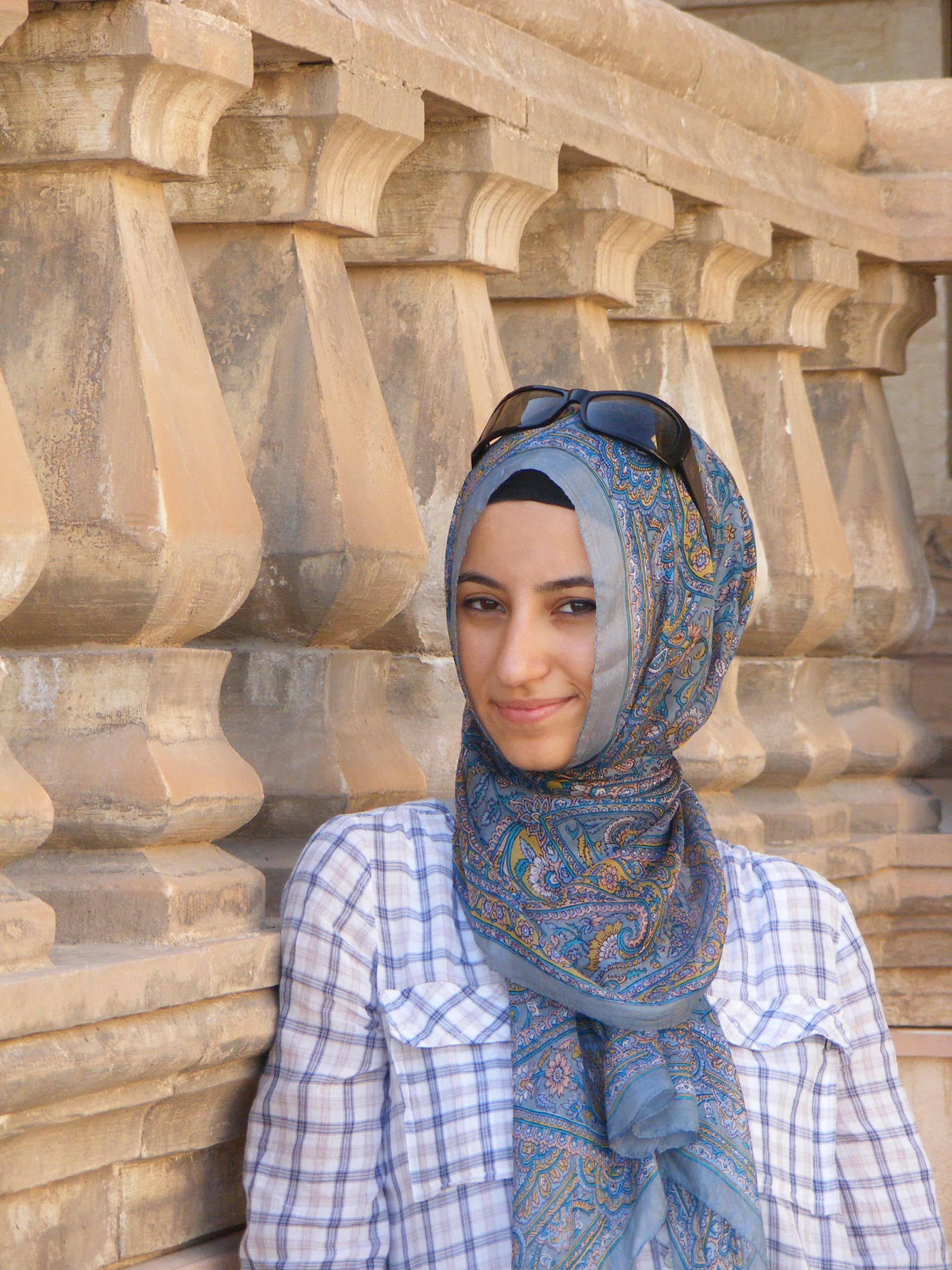 Recipe by
Esra Mese
Esra Mese is an Architect and mother to two beautiful kids. When she's off the clock, she enjoys spending her time cooking and baking. Lately, she has discovered a passion for food photography and food styling which has led to the launch of Charmer Kitchen. She loves challenging herself by trying different recipes and learning new things.
Charmer Kitchen