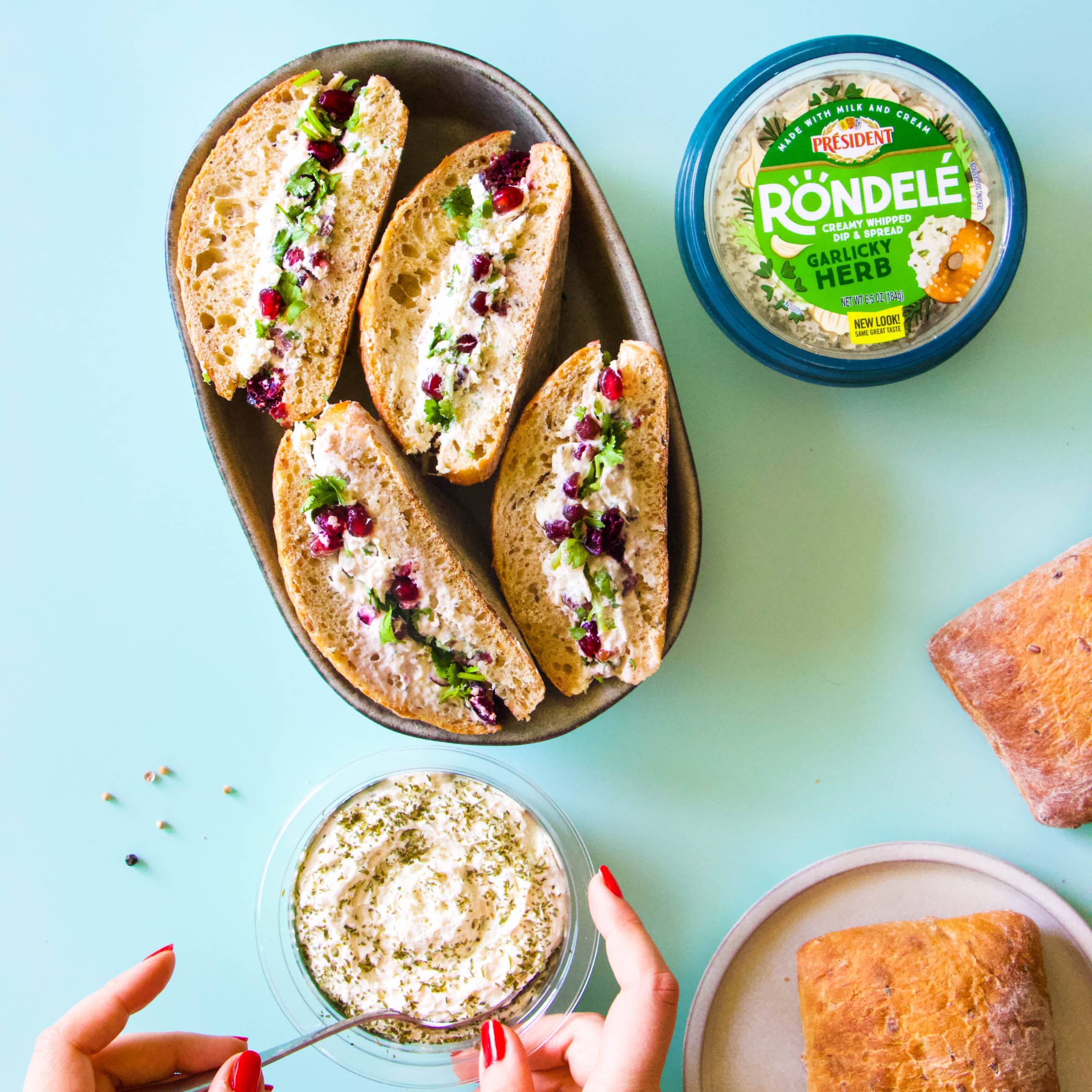 Rondelé® Chicken Sandwiches With Cranberry & Pomegranate
Creamy, garlicky chicken sandwiches spiced up with Rondelé® spread. The flavor is balanced with sweet and sour dried cranberries and pomegranate. Walnuts and pomegranates in turn add a good crunch and texture.
Prep Time
10 min
Cook Time
25 min
Rondelé® Chicken Sandwiches With Cranberry & Pomegranate
8 Slices of artisan bread
2 Chicken breasts cooked and shredded
2 Cloves garlic minced
1/2 cup Walnuts finely chopped
1 cup Mayonnaise (substitute with sour cream, if desired)
Salt & black pepper to taste
1 package Rondelé® Garlic & Herbs
1 cup Cilatro finely chopped
1 cup Pomegranate seeds
1/2 cup Dried cranberries
Rondelé® Chicken Sandwiches With Cranberry & Pomegranate
Boil the chicken breasts in salted water for 25 minutes. Remove the water and shred to thin pieces.
In a bowl combine the shredded chicken, minced garlic, walnuts, sour cream, salt and pepper to taste. Mix well until the sour cream covers all the shredded chicken.
Toast each slice of bread. This can be done with a toaster, or by heating a heavy-duty pan to medium heat. Coat with a thin layer of oil and cook each slice of bread 1-2 minutes on each side or until each side of the bread is golden and crispy.
Start assembling the sandwiches by spreading a generous layer of Rondelé® over one slice of bread, top with chopped cilantro and cranberries, add the chicken mixture, and cover with pomegranates as a final layer. Top with the second slice of bread. Cut the sandwich in half and serve.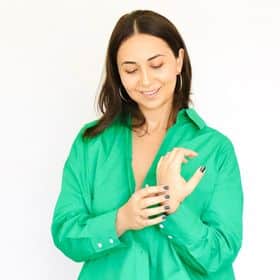 Recipe by
Annie Siegfried
My name is Annie Siegfried. I'm a dietitian, food writer and photographer. The recipes I make are inspired by the people I love most and places I visit. As a dietitian, I'm a big supporter of intuitive eating and am against restrictive diets. I love creating gourmet recipes that are nourishing for the body and the soul.