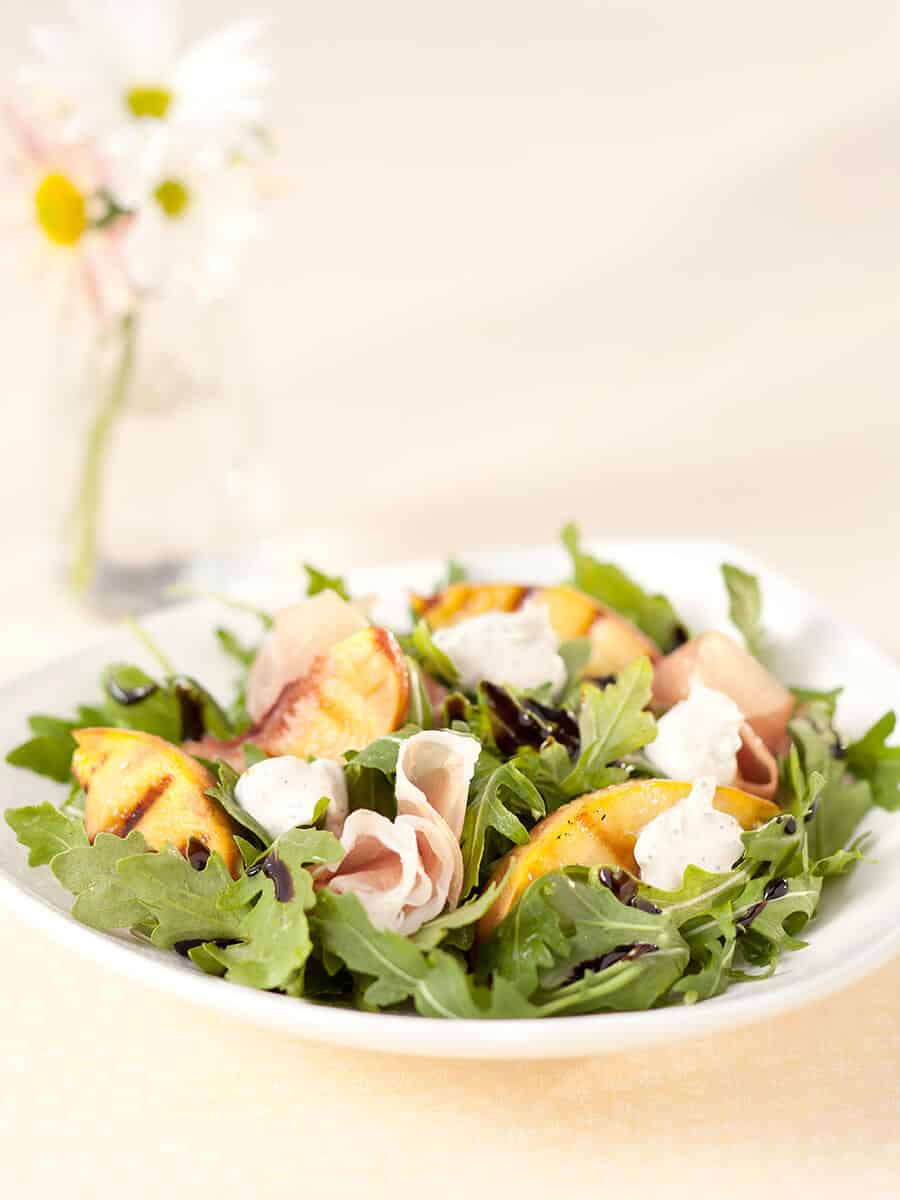 rondelé® by Président®, Grilled Peach, & Prosciutto Salad
Peaches are grilled and combined with thinly-sliced prosciutto, arugula and rondelé Light Garlic & Herbs Gourmet Spread. A honey balsamic vinaigrette enhances the sweet peaches and chopped walnuts add a welcomed crunch.
Prep Time
15 min
Cook Time
12 min
Ingredients
4 oz rondelé® by Président® Light Garlic & Herbs Gourmet Spread
3 tbsp Honey
1 tbsp Olive Oil (Extra Virgin)
2 Peaches cut in wedges
4 oz Prosciutto
8 cup Arugula
4 oz Walnuts chopped
Salt and Pepper to taste
DIrections
Bring vinegar to a boil in a small saucepan over medium-high heat. Reduce heat and simmer until sauce is reduced, about 2 minutes. Remove from heat and stir in honey, olive oil, and salt & pepper. Cool to room temperature.
Grill peach slices on grill rack coated with cooking spray. Grill each peach wedge for 30 seconds, or until grill marks appear but peaches are still firm. Remove from grill and set aside.
Arrange arugula in salad bowls. Top with peach wedges and prosciutto.
Divide rondelé® by Président® Light Garlic & Herbs by 1/2 teaspoon full and distribute evenly onto each salad. Sprinkle with chopped walnuts.
Serve with a side of honey balsamic vinaigrette mixture prepared in step 1.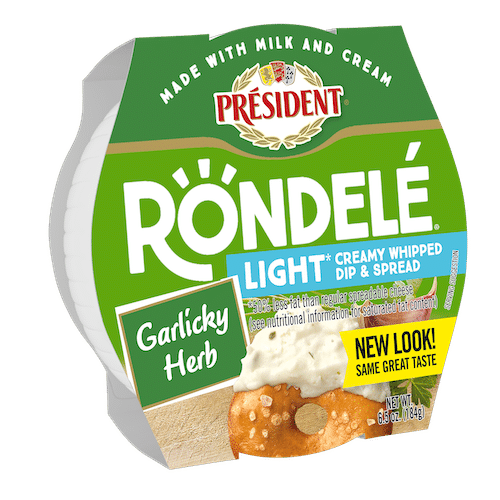 Rondelé® by Président® Light Garlicky Herb
A lighter version of our award winning spread.
Learn More