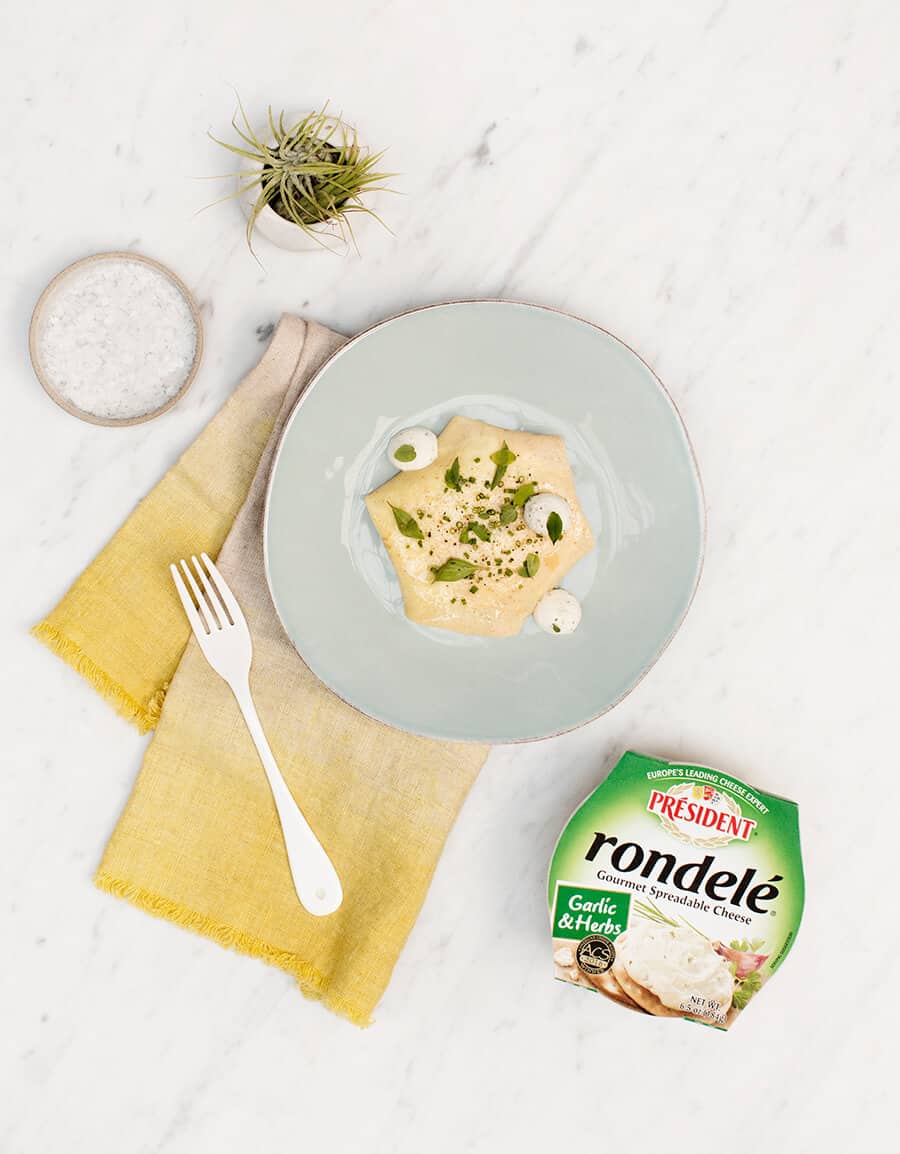 rondelé® by Président® Crêpes with Caramelized Onions and Herbs
Our modern take on this French classic features the creamy deliciousness of rondelé®, and is a great savory addition to any brunch.
Prep Time
35 min
Cook Time
45 min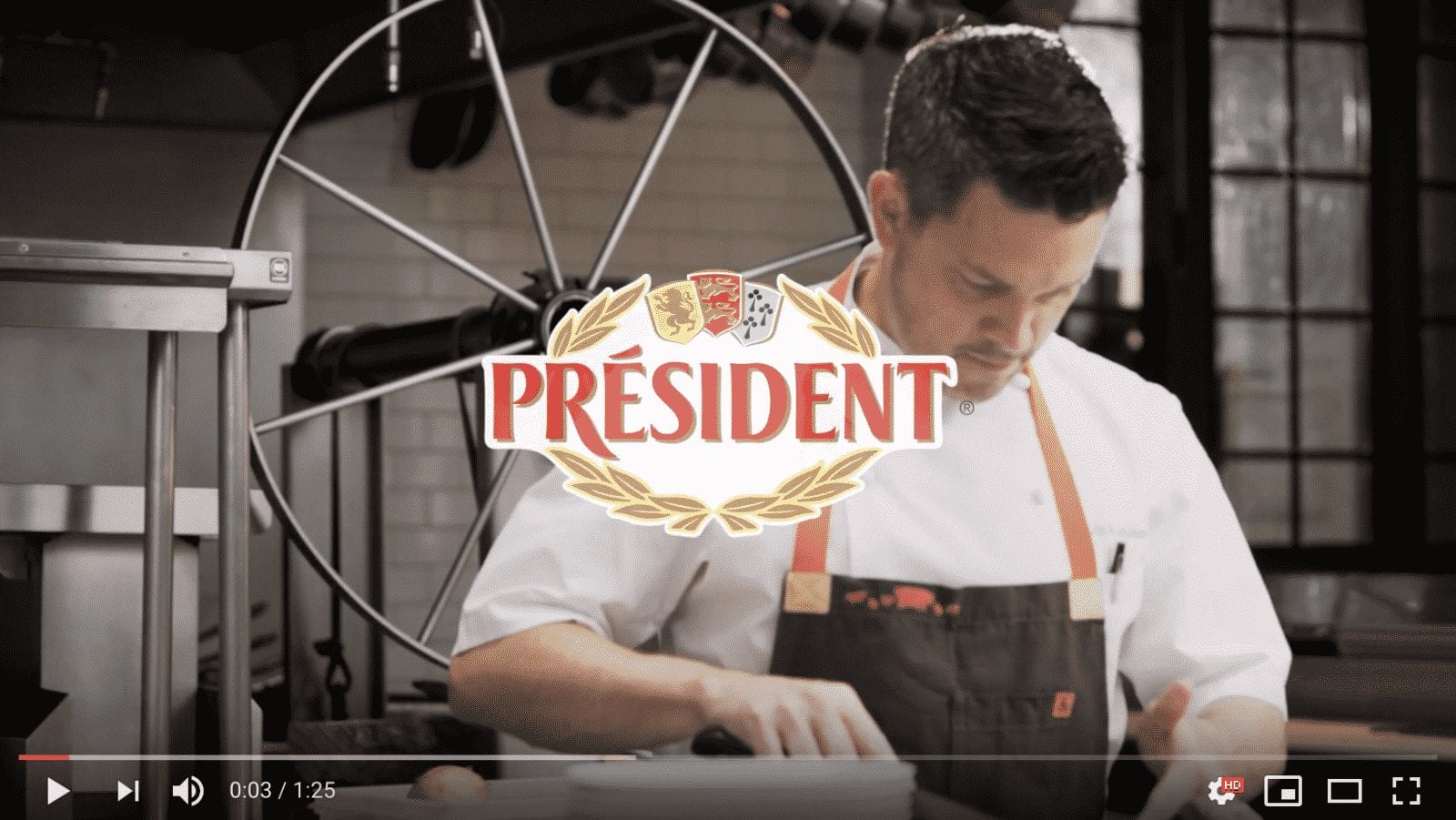 Watch the Video
Crêpe Batter Ingredients
1 cup all-purpose flour
2 eggs
2 egg yolks
3 oz powdered sugar
22 oz milk
Crêpe Batter Directions
Combine the eggs, yolks and milk in a bowl.
In a separate bowl, combine the flour and powdered sugar. Slowly whisk in the egg-and-milk mixture in 4 or 5 editions to avoid lumps.
Strain the batter to remove any lumps and reserve the batter overnight.
Filling Ingredients
1 package rondelé by Président, Garlic and Herbs
2 cup onion julienned
1 bunch chives chopped
1 bunch oregano
1 bunch parsley
Crêpe Cooking Directions
Add about 3 tbsp. of the batter to the pan and swirl to cover the bottom of the pan.
Cook until the bottom of the crêpe is golden (about 1-2 minutes). Then loosen the crêpe's edges with a spatula, flip it and cook for another minute.