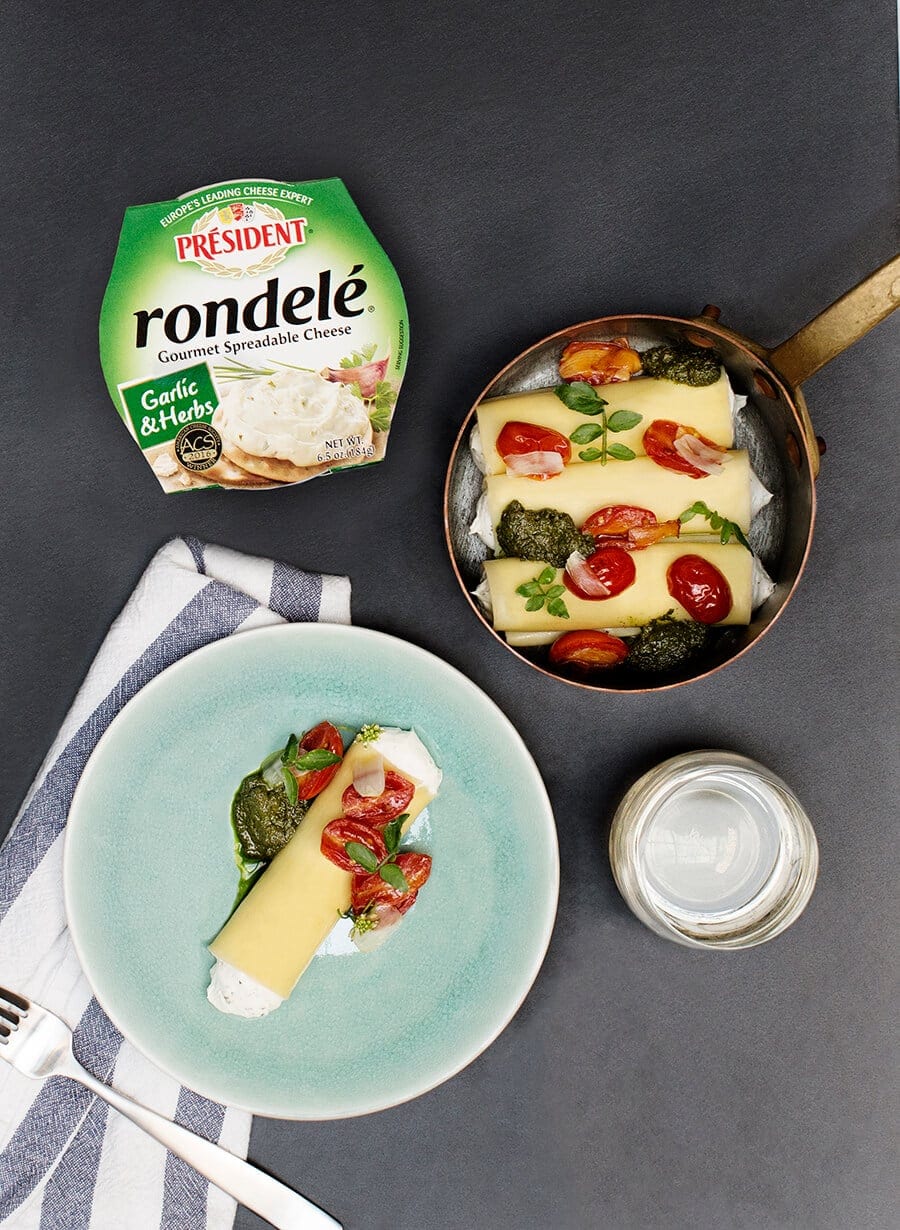 rondelé® by Président® Stuffed Pasta with Basil Pesto & Garlic Confit
France meets Italy in this hearty stuffed-pasta dish featuring the fresh, creamy flavor of Président rondelé.
Prep Time
15 min
Cook Time
18 min
Ingredients
1 package rondelé by Président, Garlic and Herbs
6-8 large pasta tubes
2 tbsp basil pesto
2 cloves garlic sliced
1 pt cherry tomatoes halved
Directions
Preheat the oven to 375°F.
Cook the pasta tubes according to the package directions.
Using a spoon, stuff the pasta tubes with rondelé by Président.
In the bottom of an oven-safe bowl or dish, layer the basil pesto, stuffed pasta, sliced garlic, and halved cherry tomatoes.
Bake in the oven for 15-18 minutes.