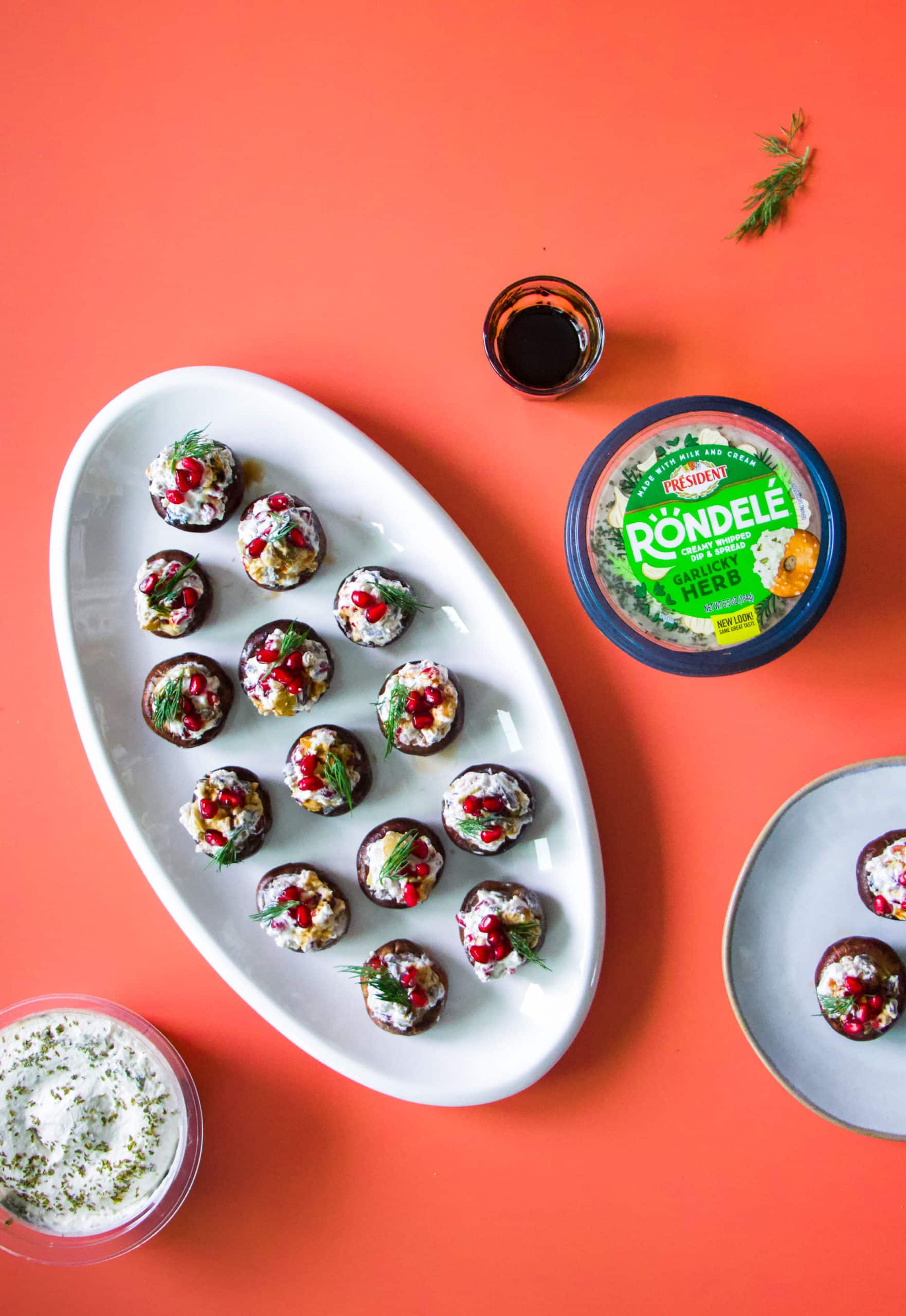 Rondelé® Stuffed Mushroom Bites
Super flavorful appetizer for any occasion when you need to whip up something quick. Mushrooms are pre baked without the filling, and afterwards are filled with delicious Rondelé spread combined with black and green olives, pecans and pomegranate.
Prep Time
10 min
Cook Time
10 min
Rondelé® Stuffed Mushroom Bites
8-10 whole medium portobello mushrooms
1 package Rondelé® Garlic & Herbs
1/3 cup finely chopped green olives
1/3 cup finely chopped pecans
1/3 cup pomegranates, plus more for topping
pomegranate molasses, for drizzling
dill for topping
Rondelé® Stuffed Mushroom Bites
Preheat the oven to 400 degrees F.
Remove stems from mushrooms and with a sharp knife, gently cut around the rim of the cap, just inside the outer edge, to remove the white covering and open up a larger cavity. With a small spoon, carefully scrape away and discard the dark brown gills from each mushroom. The gills release a lot of liquid during baking, making the mushrooms soggy.
Place mushrooms, cavity side down, in a single layer on the prepared sheet pan and lightly brush with vegetable oil. Turn cavity side up and bake for 10 minutes.
In a mixing bowl combine Rondelé, olives, pecans, and mix well. Add the pomegranates in the end by gently mixing just to combine.
Stuff the mushrooms with the mixture, top with more pomegranate, dill, and drizzle with pomegranate molasses.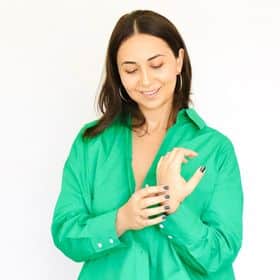 Recipe by
Annie Siegfried
My name is Annie Siegfried. I'm a dietitian, food writer and photographer. The recipes I make are inspired by the people I love most and places I visit. As a dietitian, I'm a big supporter of intuitive eating and am against restrictive diets. I love creating gourmet recipes that are nourishing for the body and the soul.