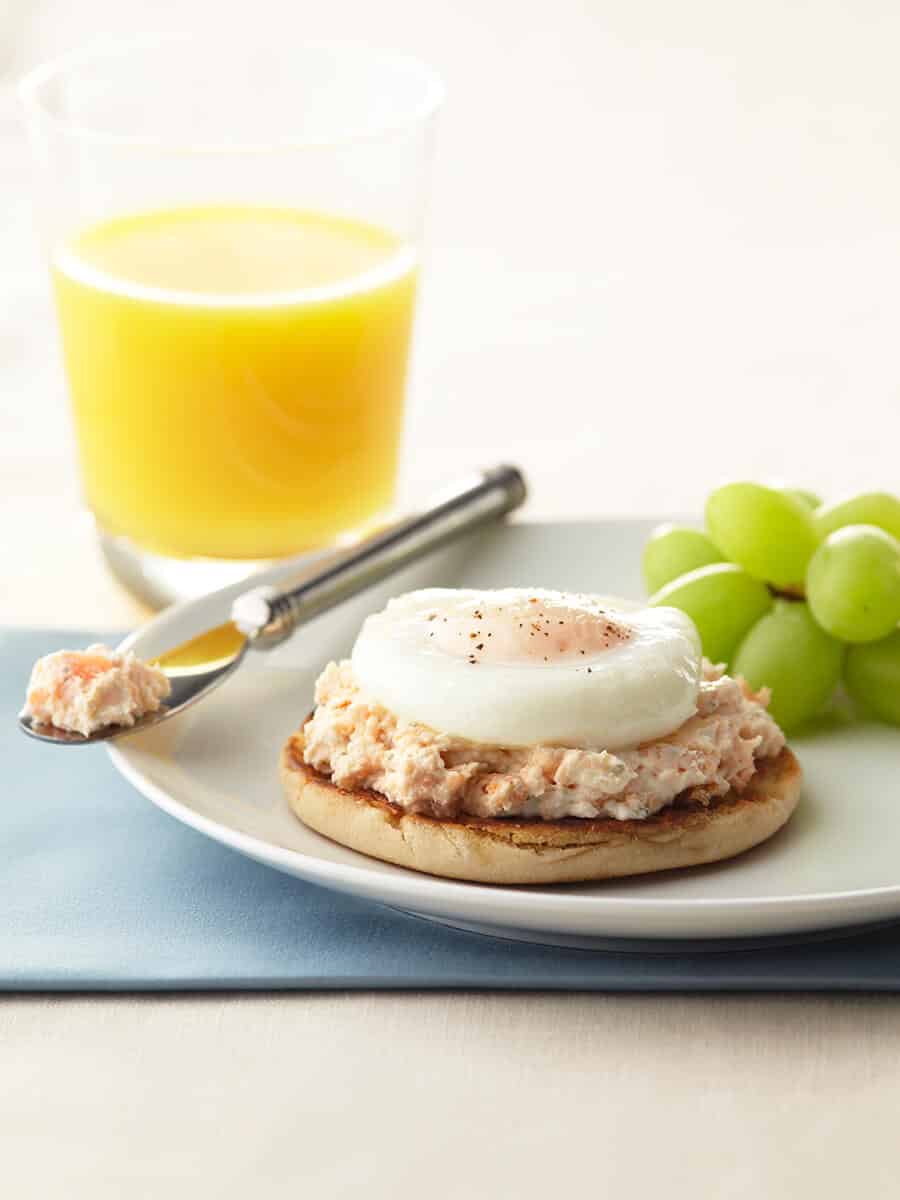 Smoked Salmon & rondelé® by Président® Paté with Poached Egg
This sophisticated dish is sure to impress any brunch crowd. Savory salmon is enhanced with creamy rondelé Light Garlic & Herbs Gourmet Spread. A perfectly-textured poached egg lies on top of the salmon paté for a delicate balance of ultra-rich flavors.
Prep Time
20 min
Cook Time
10 min
Ingredients
6 oz Smoked Salmon
1 cup rondelé® by Président® Light Garlic & Herbs Gourmet Spread
1 tbsp Lemon Juice
4 Eggs
4 tbsp White Wine Vinegar
Water and Shallow Saucepan to poach the Eggs
Directions
Blend salmon, rondelé cheese and lemon juice in a food processor until it has a paste-like consistency.
Poach eggs, 2 at a time, by bringing water just to a boil and adding 2 tablespoons white vinegar to the pan. Then crack 2 eggs into the pan and cook for 3 minutes. (The vinegar helps make a perfect poached egg.) When eggs are finished, transfer them to a bowl of plain water to remove vinegar.
Prepare second pair of eggs in same manner.
Meanwhile, toast English muffins. Then top each muffin slice with salmon paste and one poached egg, and serve.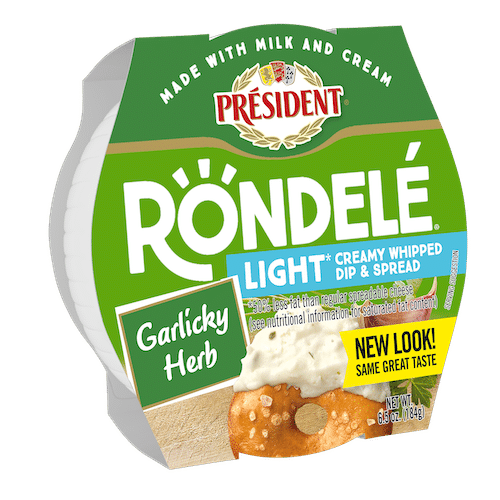 Rondelé® by Président® Light Garlicky Herb
A lighter version of our award winning spread.
Learn More