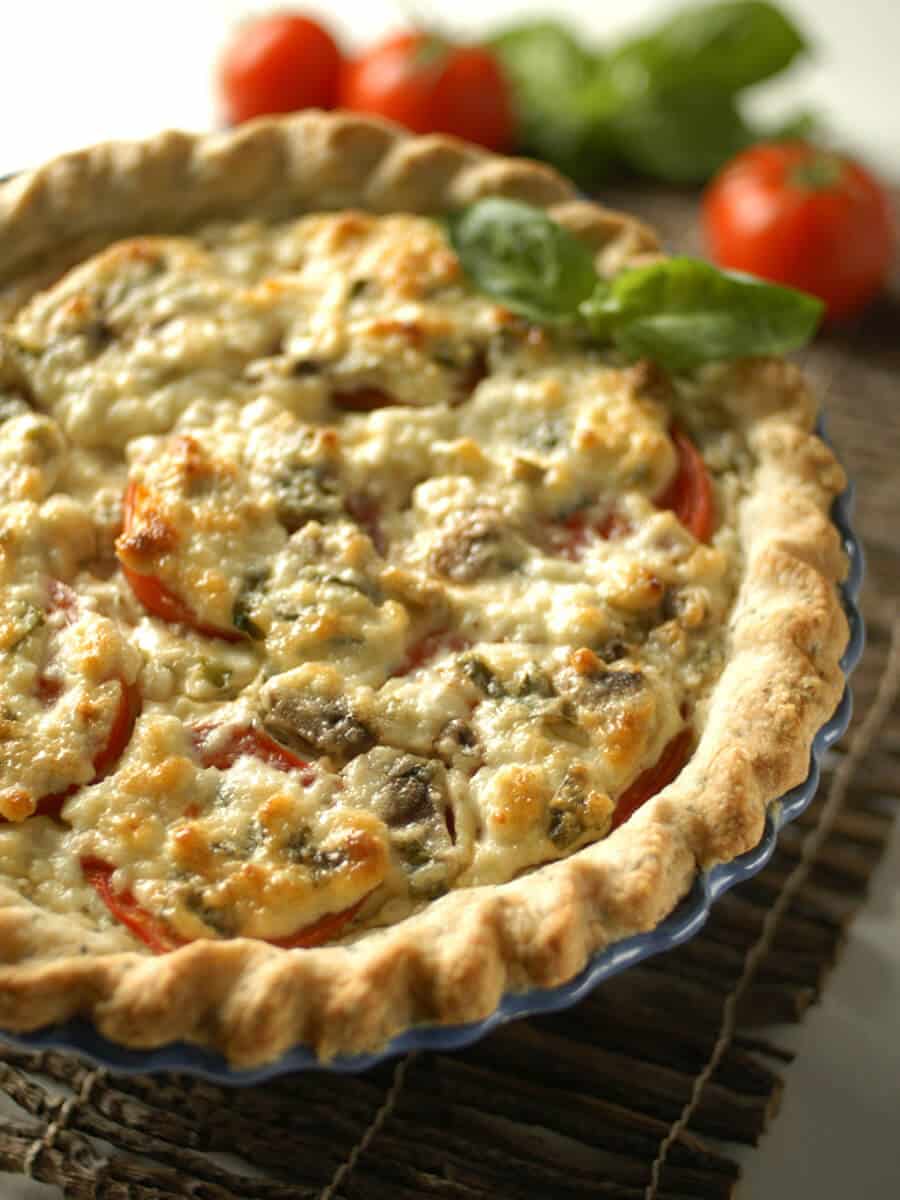 Feta & Tomato Tart
Ideal as an appetizer or to share at brunch, this dish is a balance of creamy and savory. Président Feta Crumbles provide a rich, salty note that pairs well with the acidity of tomatoes and peppers. Layers of flavors are packed into a flakey pastry crust for a delicious combination of taste and texture.
Prep Time
20 min
Cook Time
35 min
Ingredients
9 in Pastry Shell uncooked
3 Tomato peeled
3/4 cup Mayonnaise
6 oz Président® Feta Plain Crumbled
1 cup Mushrooms sliced
1 tbsp Onion chopped
1 tbsp Green Pepper chopped
1/4 Basil chopped
Salt and Pepper to taste
Directions
Arrange half of tomato slices in pastry shell.
Combine mayonnaise, Feta, mushrooms, onion, green pepper and basil, stirring well.
Spread half of mixture over tomato slices. Repeat layers with remaining tomatoes and mayonnaise mixture.
Bake at 350 degrees for 30 to 35 minutes.
Set aside and allow to cool for 10-15 minutes before serving.