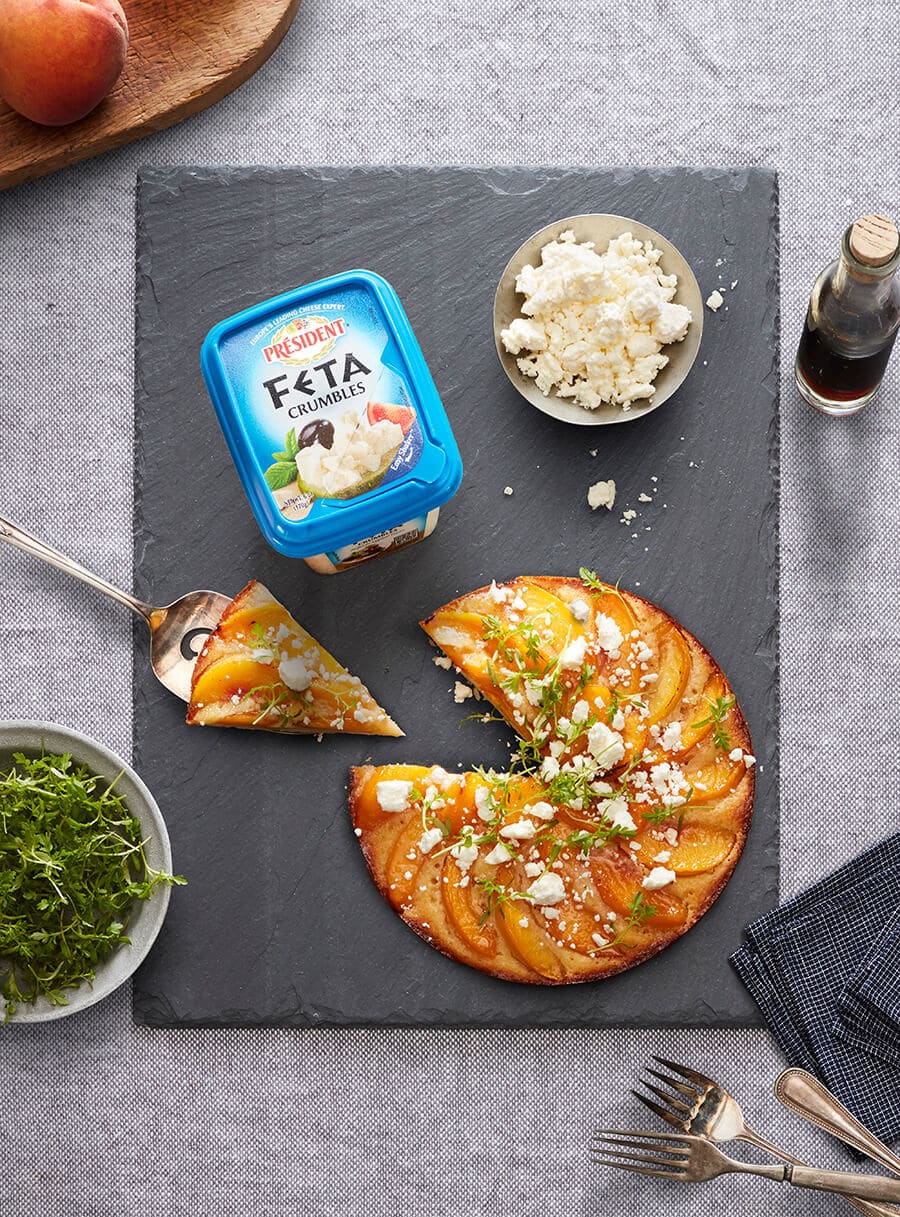 Président Feta Crumbles & Summer Peach Tart
Brighten up your summer patio party with this sweet, indulgent peach tart featuring tangy Président Feta Crumbles.
Prep Time
15 min
Cook Time
12 min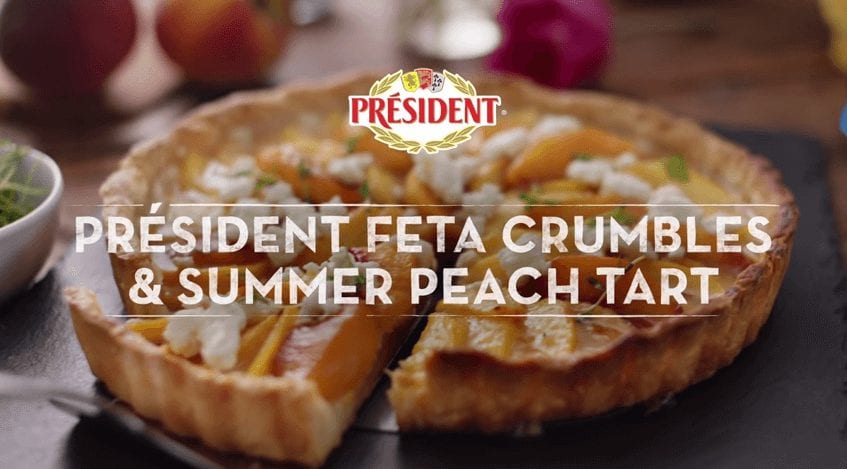 Watch the Video
Frangipane for Peach Tart Filling
7 oz Président Unsalted Butter
7 oz almond paste
7 oz sugar
3 oz flour, sifted
4 whole eggs
Frangipane for Peach Tart Filling
Cream almond paste and butter until smooth using an electric mixer with a paddle.
Gradually add sugar.
When it's all incorporated, slowly add eggs, stopping and scraping bowl often.
Add flour and continue to mix.
Ingredients
1 package package Président Feta Crumbles
5 whole fresh peaches (can sub frozen peaches as needed)
1 whole pre-made pie crust, or your favorite pie crust recipe
1/4 cup Sugar, for sprinkling
1/4 cup Aged sherry vinaigrette, for drizzling
1/2 cup Tangerine lace, for garnish
Tart Assembly
Peel and slice peaches into small wedges.
Par-bake pie crust.
Fill crust with an even layer of frangipane, using a rubber spatula.
Shingle one layer of peaches on top of frangipane.
Sprinkle sugar on top of tart.
Bake at 400°F until golden brown.
Top with Président Feta Crumbles.
Drizzle with sherry vinaigrette.
Garnish with tangerine lace.
Slice and serve.
Expert Tip

Short on time? Use frozen peaches instead of fresh.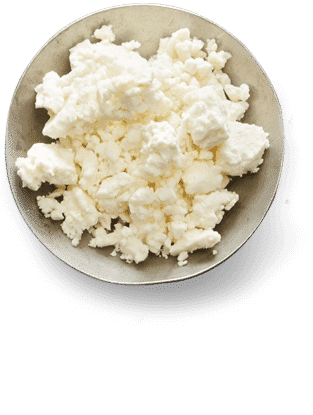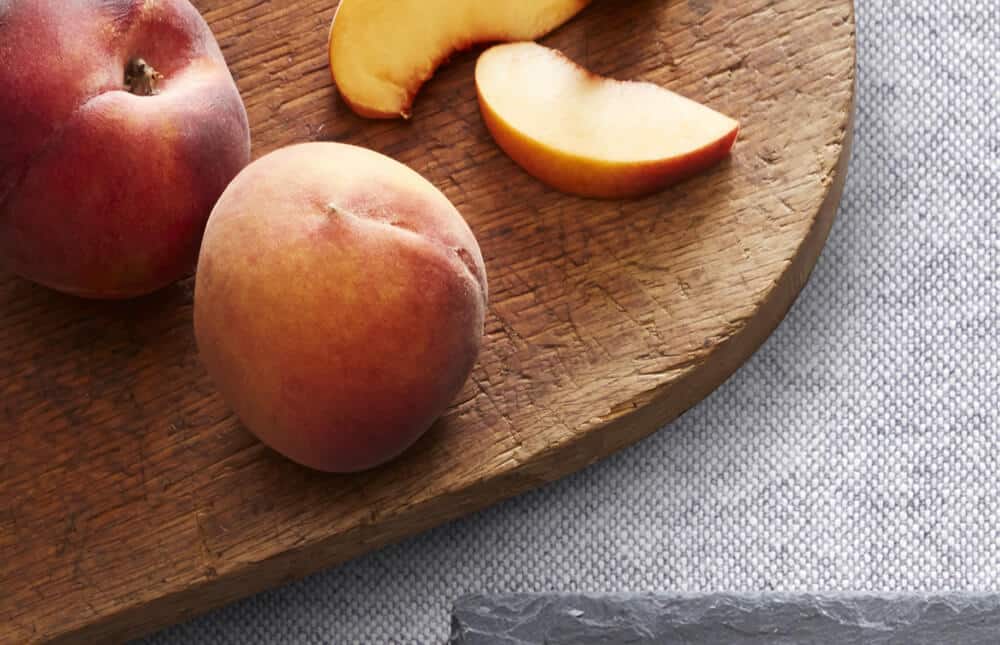 Peaches
Peaches have been cultivated in China for over 4,000 years. They made their way to England and France in the 17th century, where they were considered a prized and expensive treat.
Tip

If you're looking for a twist on the recipe, try substituting nectarines, apricots or plums in place of peaches.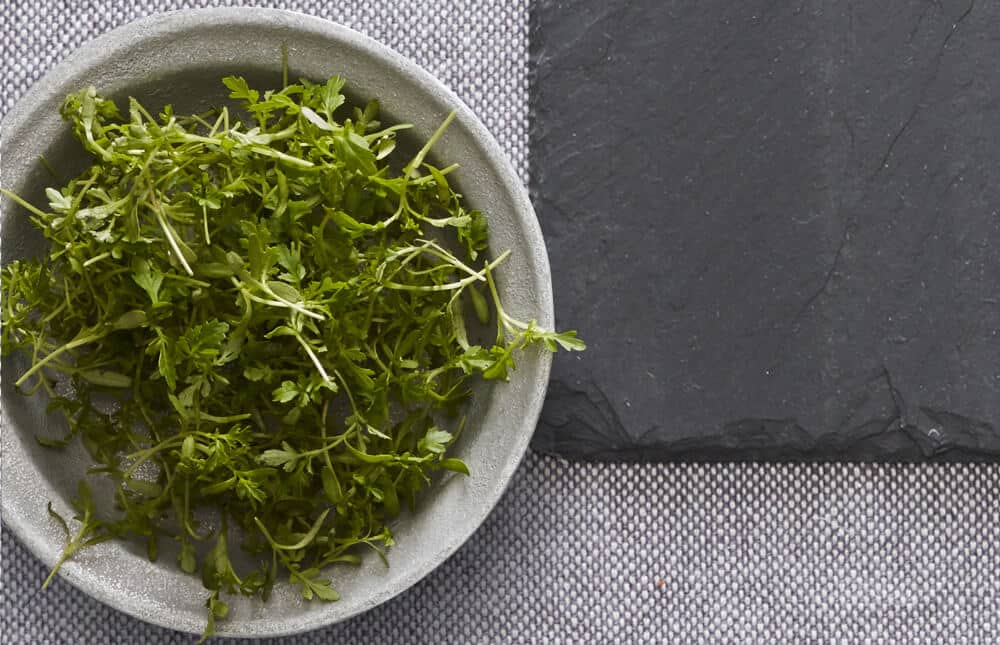 Tangerine Lace
This leafy, long-stemmed green offers a citrusy taste, blending the flavors of tangerines and oranges. It comes from the non-flowering part of the marigold, and adds a beautiful, lacy look to any dish.