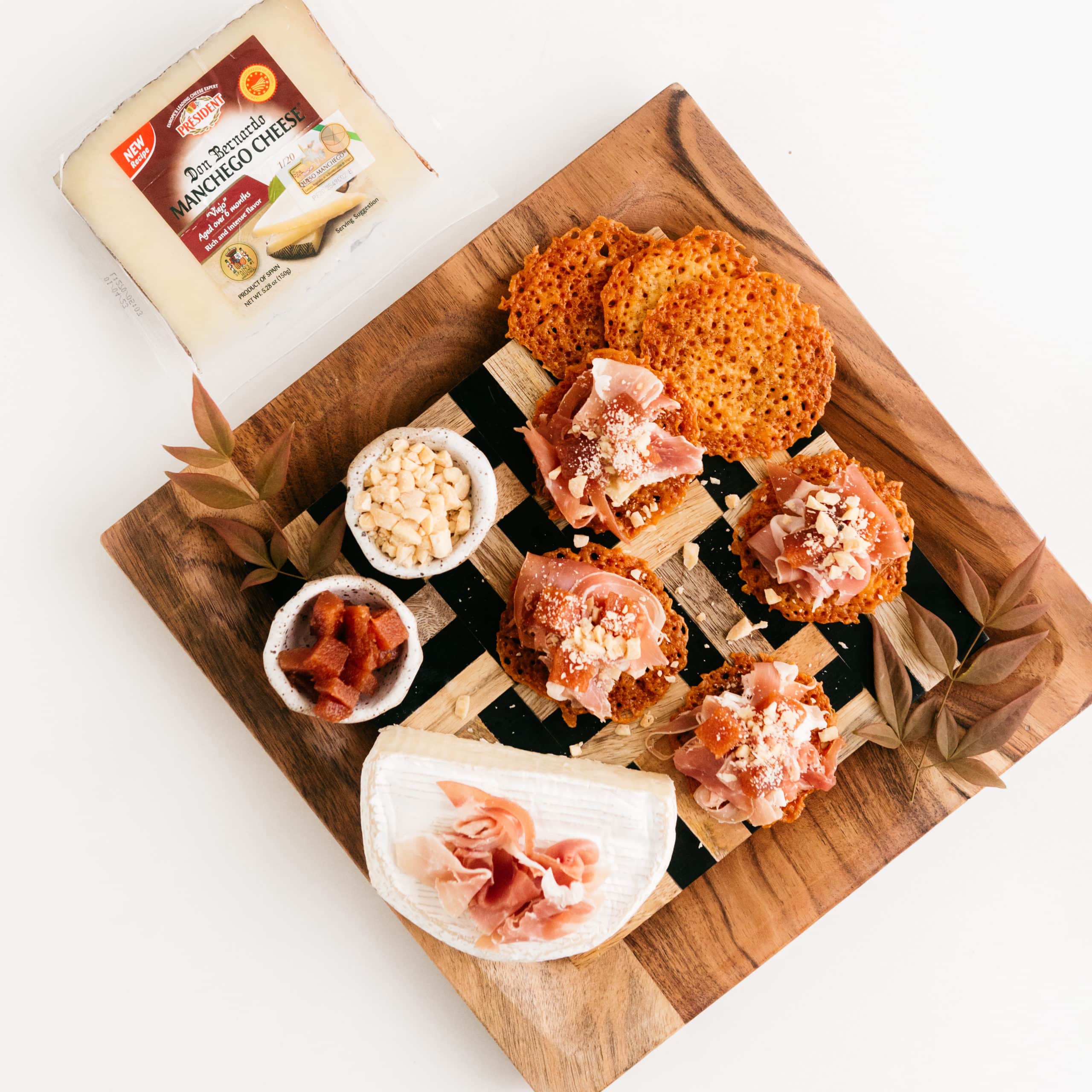 Président® Manchego Crisps
Nutty Président® Manchego is baked to crispy perfection and then topped with Brie, Serrano ham, quince paste and almonds in this sweet and savory treat.
Prep Time
8 min
Cook Time
20 min
Président® Manchego Crisps
5.2 oz Président® Manchego rind removed
Coarse black pepper
4 oz Président® Brie (optional)
1/4 lb Serrano ham
2 oz quince paste
1/4 cup Marcona almonds chopped
Note: Manchego Crisps can be made in advance and stored in an airtight container in the fridge for up to 2 days.
Président® Manchego Crisps
Pre-heat oven to 350 degrees. Line 2 large baking sheets with parchment and set aside.
Coarsely grate the Président® Manchego.
Pour a tablespoon of the grated Manchego onto baking sheet. Pat into a thin round (about 2 1/2-inches in diameter). Sprinkle generously with black pepper. Repeat with remaining cheese, making sure to leave about an inch between each round.
Bake for 8 minutes until the cheese turns a deep golden brown. Remove from the oven and let cool for 5 minutes on the baking sheets, then loosen and place on a wire cooling rack.
Tear the Serrano ham into 2-inch pieces. Slice Brie into 1-inch slices, cut the quince paste into very small cubes, and chop the Marcona almonds.
Top each Manchego Crisp with a slice of Brie, a couple pieces of Serrano ham, a few quince cubes, and a sprinkling of chopped almonds. Serve immediately.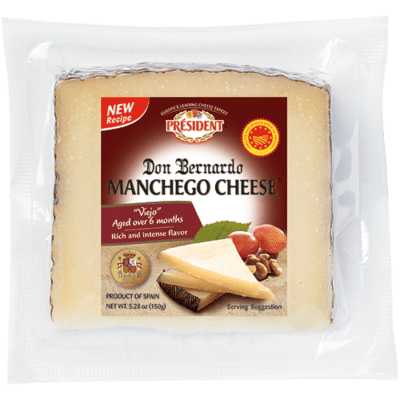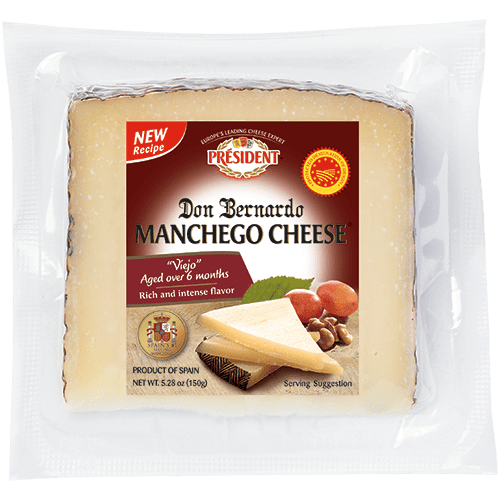 Président® Don Bernardo® Manchego Viejo Wedge
Complex flavors packed into convenient, simple wedges.
Learn More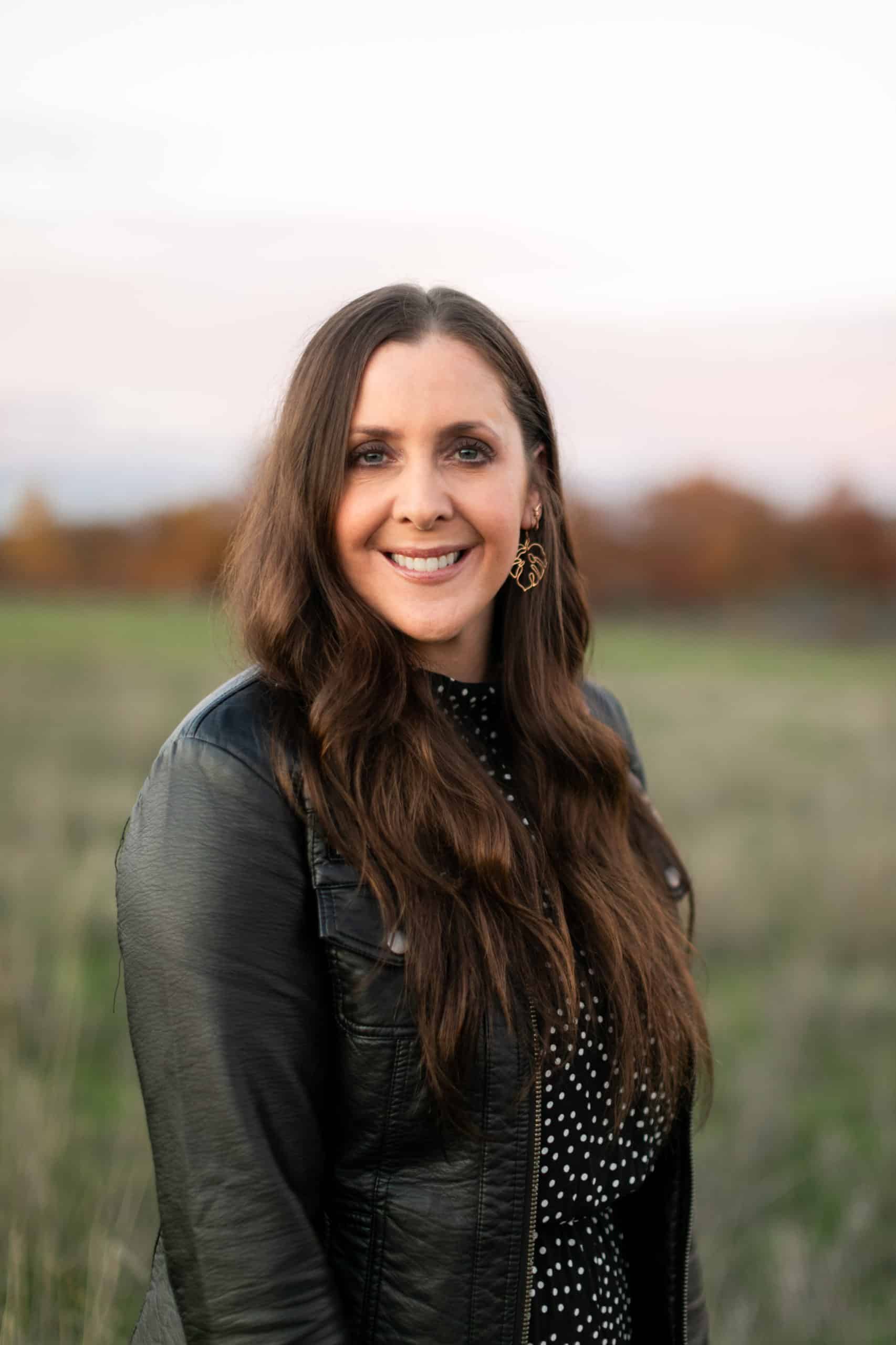 Recipe by
Heather Templeton
Heather Templeton is a professional recipe developer and food photographer and founder of the food blog, Heather's Home Bakery. She loves baking, which is why you will find a wide variety of goodies on her site.  
Heather's Home Bakery