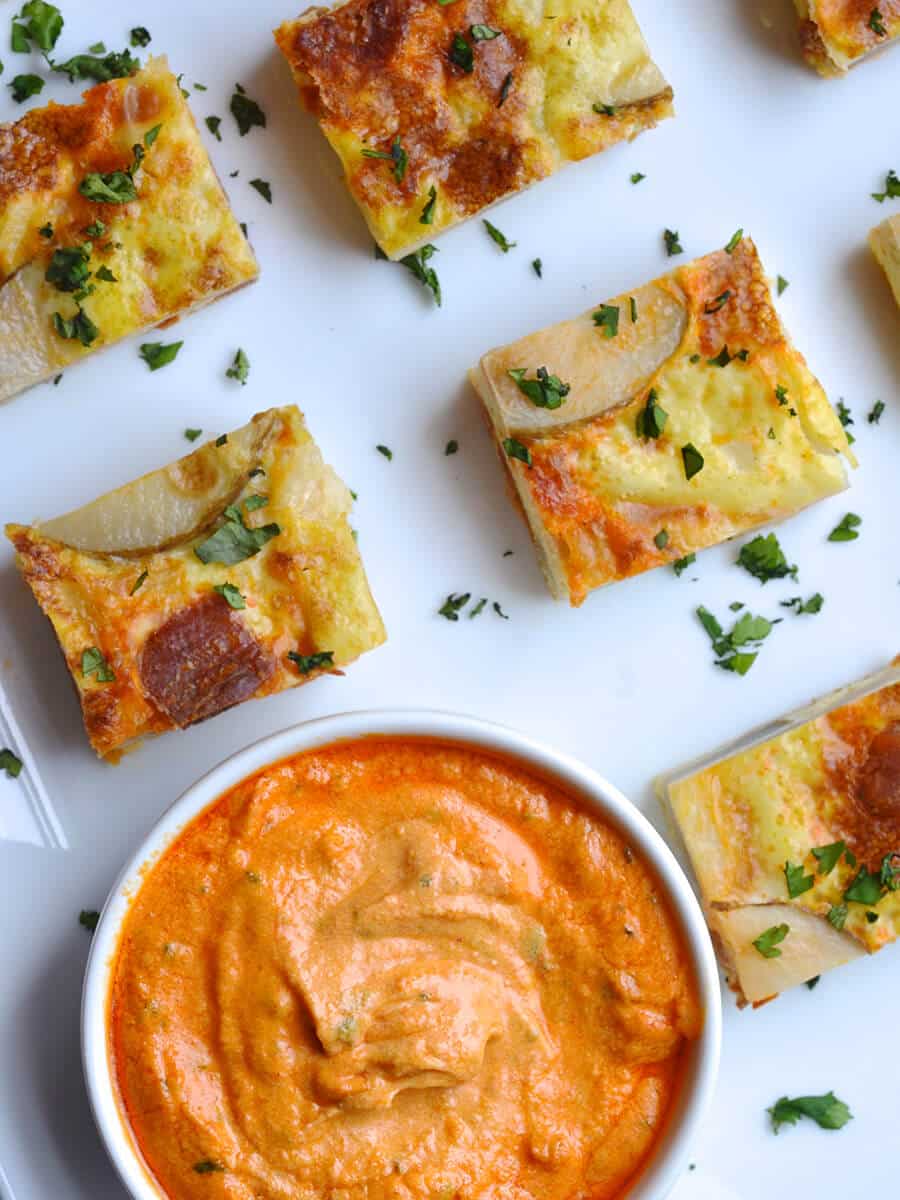 Tortilla Espanola Bites with Manchego
Tortilla Espanola is a classic Spanish potato and onion omelet that is popular on tapas menus around the world. Savory flavors pair well with the light nutty notes of Manchego cheese. Serve with a side of melted Président Garlic & Herbs Gourmet Cheese and paprika for a delicious aioli dip!
Prep Time
10 min
Cook Time
35 min
Tortilla Española Bites Ingredients
1/4 cup Président® Unsalted Butter
2 large russet potatoes scrubbed
12 large eggs
1/2 cup heavy cream
1/2 tsp salt
1/2 tsp ground black pepper
1 large yellow onion diced
1/2 package of Président® Manchego cheese rind removed and diced
4 oz cured Spanish chorizo diced
1/4 cup minced parsley or cilantro for garnish
Tortilla Española Bites Directions
Preheat oven to 350 degrees. Generously grease a deep 10" or 12" ovenproof nonstick skillet or round baking dish with butter. Set aside.
Fill a large pot with 3 quarts cold water and season with salt. Slice the unpeeled potatoes into 1/4" thick round slices and drop into cold water.
Place pot over high heat and boil until potatoes are fork tender (10 minutes). Drain and set aside.
In a large mixing bowl, whip eggs, cream, salt, and pepper for two minutes. Stir in the diced onions, Manchego cheese, diced chorizo, and cooked potatoes.
Pour egg mixture into the prepared skillet, and bake for 20-25 minutes, or until cooked through and slightly puffed on sides.
Remove from oven and let cool 5 minutes until the omelet pulls away from the sides of the skillet. Let cool completely before cutting into 1 1/2" cubes.
Herb Cheese Aioli Ingredients
5.2 oz Président Garlic & Herbs Gourmet Cheese softened
1/3 cup mayonnaise
1 1/2 tsp sweet smoked Spanish paprika
Herb Cheese Aioli Directions
In a medium bowl, whisk softened Garlic & Herbs cheese, mayonnaise, and paprika until smooth and evenly combined.
Garnish tortilla bites with minced parsley or cilantro, and serve with Smoky Herb Cheese Aioli for dipping.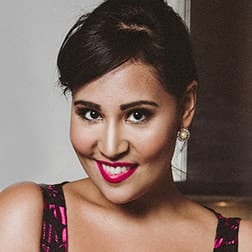 Recipe by
Alejandra
Alejandra is an on-camera lifestyle expert, food blogger, and chef whose passion is sharing from-scratch recipes and creative entertaining ideas that encourage readers to have fun in the kitchen. Her blog, Always Order Dessert, inspires home cooks to create and enjoy memorable dishes and experiences every day of the week. Alejandra has been featured in numerous English and Spanish language television shows and magazines. She lives in Sugar Hill, New York City with her husband Eugene, and one adorable shih-tzu named Hudson.
Always Order Dessert