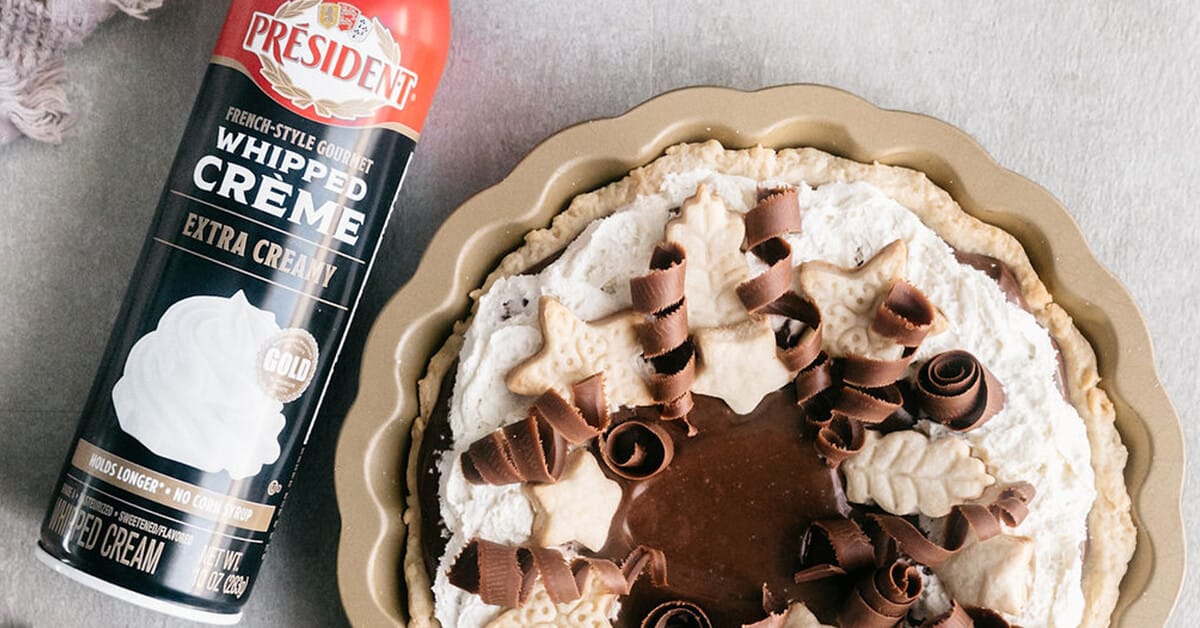 Chocolate Cream Pie
This decadent pie dresses up pre-made chocolate pudding and nestles it nicely inside a homemade all-butter pie crust. Topped with pie crust cookies and Président® French-Style Gourmet Whipped Cream, this dessert is a showstopper.
Prep Time
90 min
Cook Time
25 min
For the Crust
2 cup All purpose flour
1/2 tsp Salt
1/4 cup Granulated sugar
2/3 cup Salted butter cold and cut into 5-6 tablespoons of cold water
Crust
Place flour into a mixing bowl with the sugar and salt. Add the paddle attachment to your mixer. Give the flour mixture a quick mix.
Slowly add the butter cube by cube, and mix on low until it forms a wet-sand-like consistency. Alternatively if you do not have a mixer, you can make this crust by hand.
Whisk the flour, sugar, and salt, and then use a pastry cutter and cut the butter into the flour mixture.
Add the cold water one tablespoon at a time. Dough is ready when it is firm and not sticky.
Place the pie dough out on a lightly floured surface, and roll to about 1/4-inch thick.
Press the dough into the 9-inch pie pan, trimming the edges as you go.
Blind bake the crust by lining it with parchment paper and filling the crust with pie weighs, dry beans, or rice.
Bake at 350° for 20-25 minutes or until the crust is slightly golden and cooked through. Allowed it to cool completely before filling.
If making the optional crust cookies, simply roll your remaining dough out, and use a cookie cutter to cut shapes. Bake for 10 to 12 minutes and place them on top of your pie for the perfect garnish.
For the Filling
5.9 oz Box Chocolate Pudding
2.5 cup Whole Milk
2 tbsp Unsweetened cocoa powder
1 tsp Pure vanilla extract
Filling
Place all filling ingredients in a medium sized bowl. Whisk for two minutes, or until the pudding begins to thicken.
Place the bowl in the refrigerator for 10 minutes, and allowed to sit completely.
Once the crust is cooled, fill it with the prepared pudding, and place it back in the refrigerator for 1 to 2 hours until fully set.
Just before serving, top with Président® Extra Creamy Whipped Cream (or Original with Madagascar Vanilla), and the optional chocolate curls + crust cookies if desired.
For the toppings:
Président® French-Style Gourmet Whipped Cream
Chocolate curls + cookie cutout toppers optional
Serving & Storing
Store any leftovers in the refrigerator for up to four days, making sure to only pipe whipped cream on the parts of the pie that you plan to consume that day. Top with fresh whipped cream before each serving. Enjoy!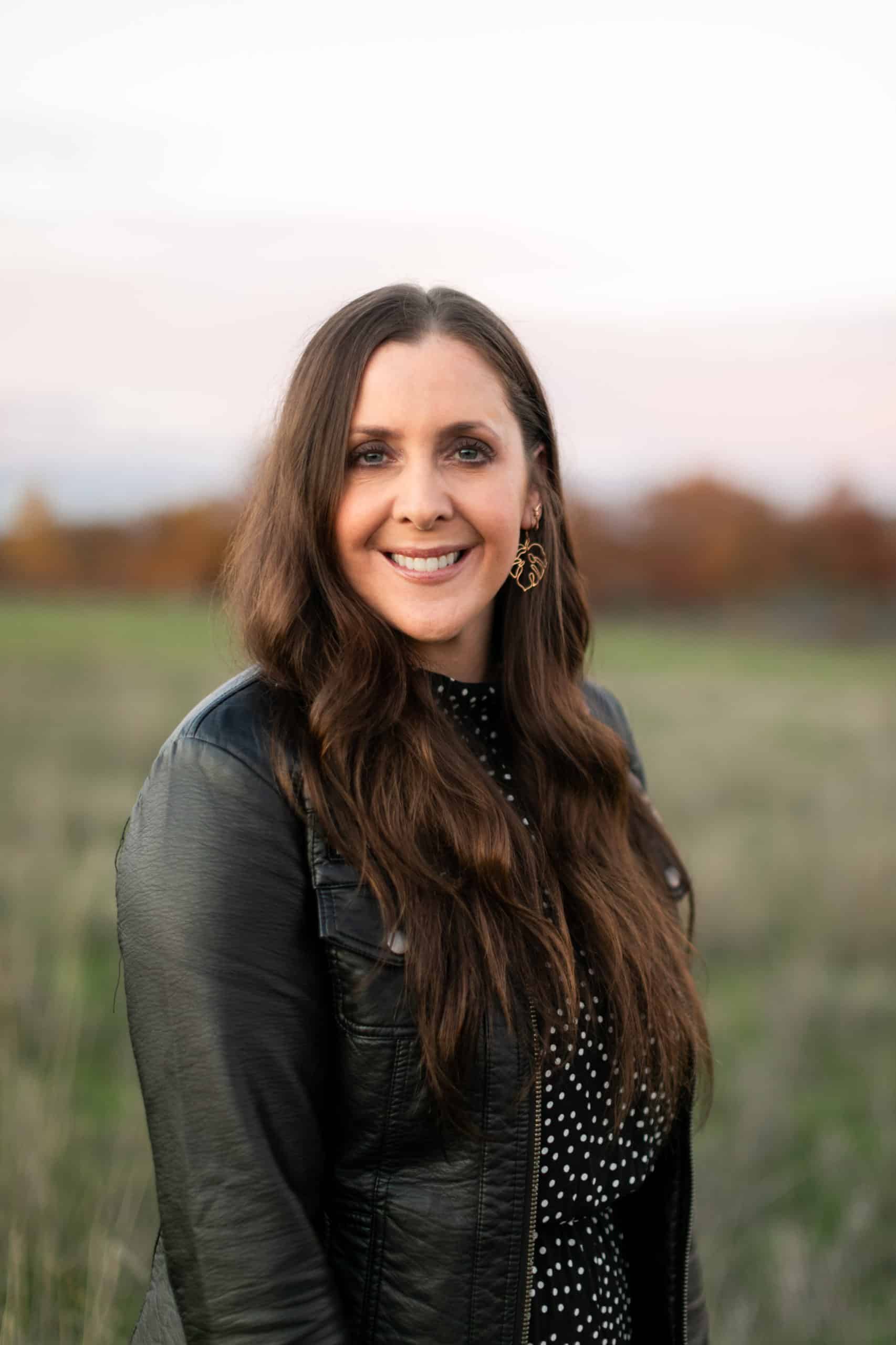 Recipe by
Heather Templeton
Heather Templeton is a professional recipe developer and food photographer and founder of the food blog, Heather's Home Bakery. She loves baking, which is why you will find a wide variety of goodies on her site.  
Heather's Home Bakery