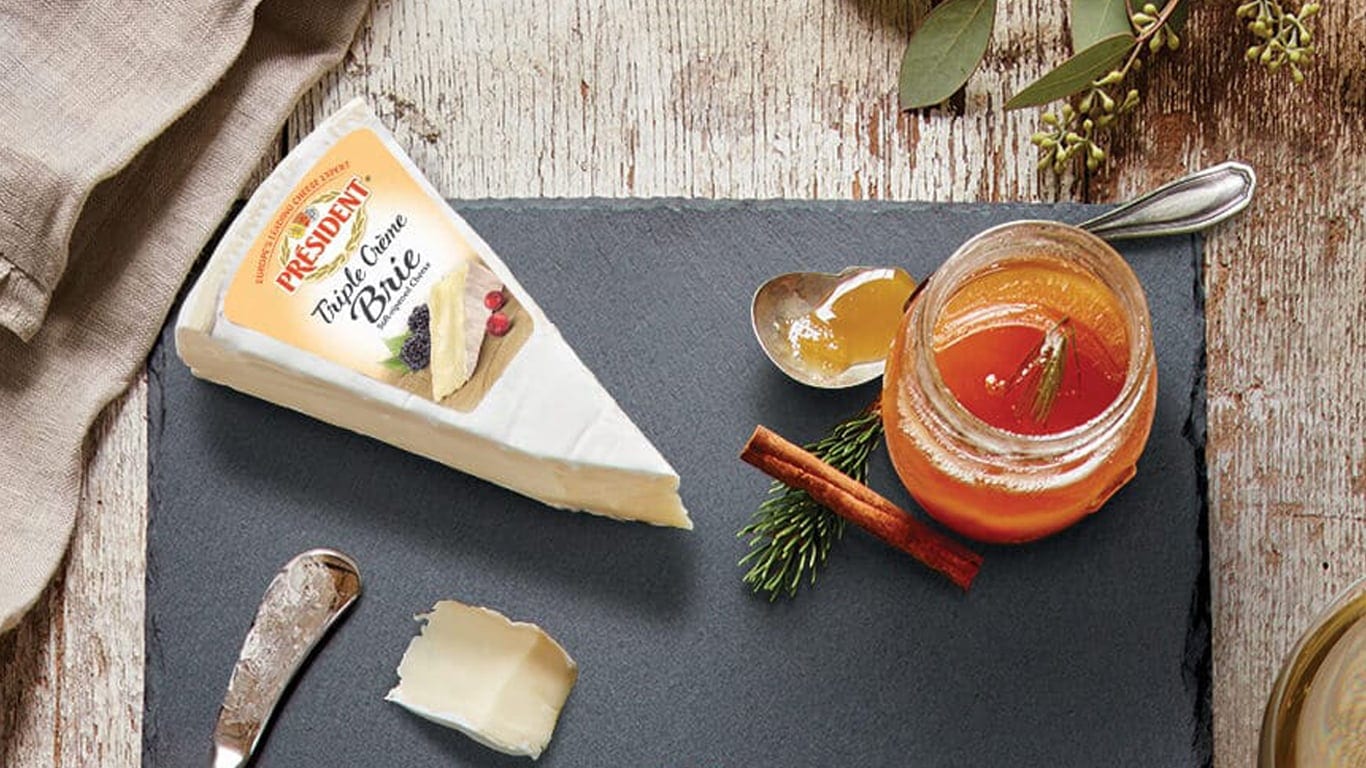 Honey And Cheese: A Perfect Pair
Cheese is both delicious and versatile. It's easy to enjoy on its own, but also shines brightly in any number of mouthwatering pairings. And perhaps one of cheese's greatest partners is sweet, delectable honey. Read on for all the tips you'll need for pairing honey and cheese.
Choosing Cheese To Pair With Honey
Honey and cheese are a match made in heaven, so choosing the right cheese is surprisingly simple. Virtually any kind of cheese is enhanced when paired with honey. However, some pairings are especially delectable. The types of cheese that truly shine next to honey include Brie, blue cheese, goat cheese, or any sharp, aged cheese.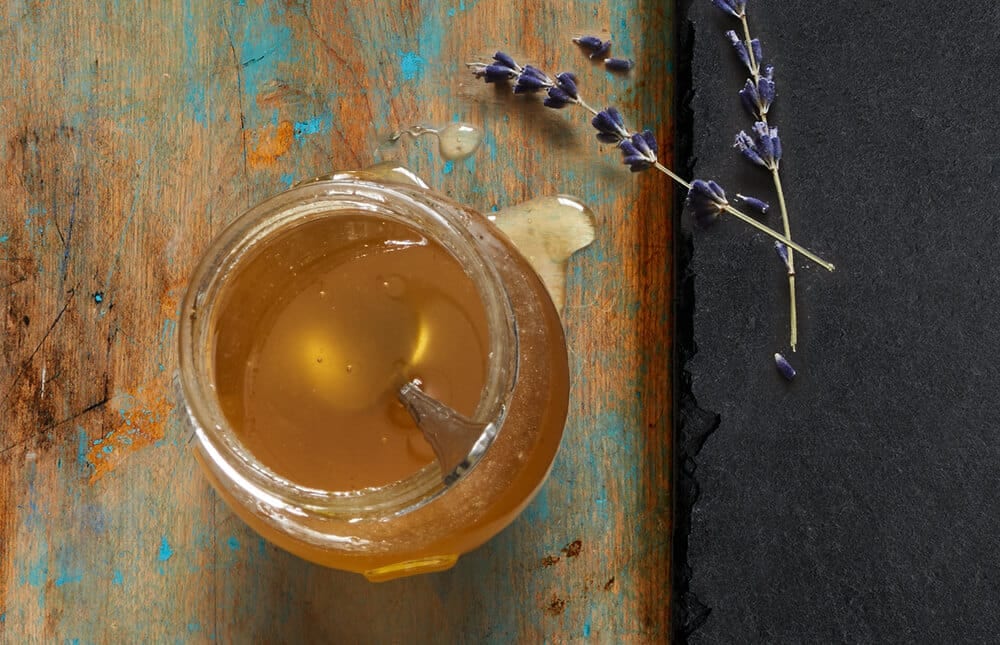 Selecting The Right Honey
Run-of-the-mill grocery store honey is an acceptable choice for pairing. This honey is often culled together from multiple sources. While this makes it a versatile partner, its mild flavor isn't particularly memorable.
In order to find honey with subtle, nuanced flavors, explore farmers markets and gourmet food shops. These places are likely to offer varietal honey. The nectar in varietal honey is gathered from one type of flower at a time. The honey is named for its source, like lavender honey or orange blossom honey. These varietals carry the flavor of their source to the forefront and make for interesting combinations when paired with cheese.
Additionally, artisanal honey can come in more than one form. The most familiar form is liquid honey, sold in a jar. The alternative, honeycomb, is becoming an increasingly popular choice. Most gourmet food shops sell honeycomb in pieces or whole chunks. Opting for honeycomb adds a visually stunning element to a cheese board and a unique texture to contrast with cheese.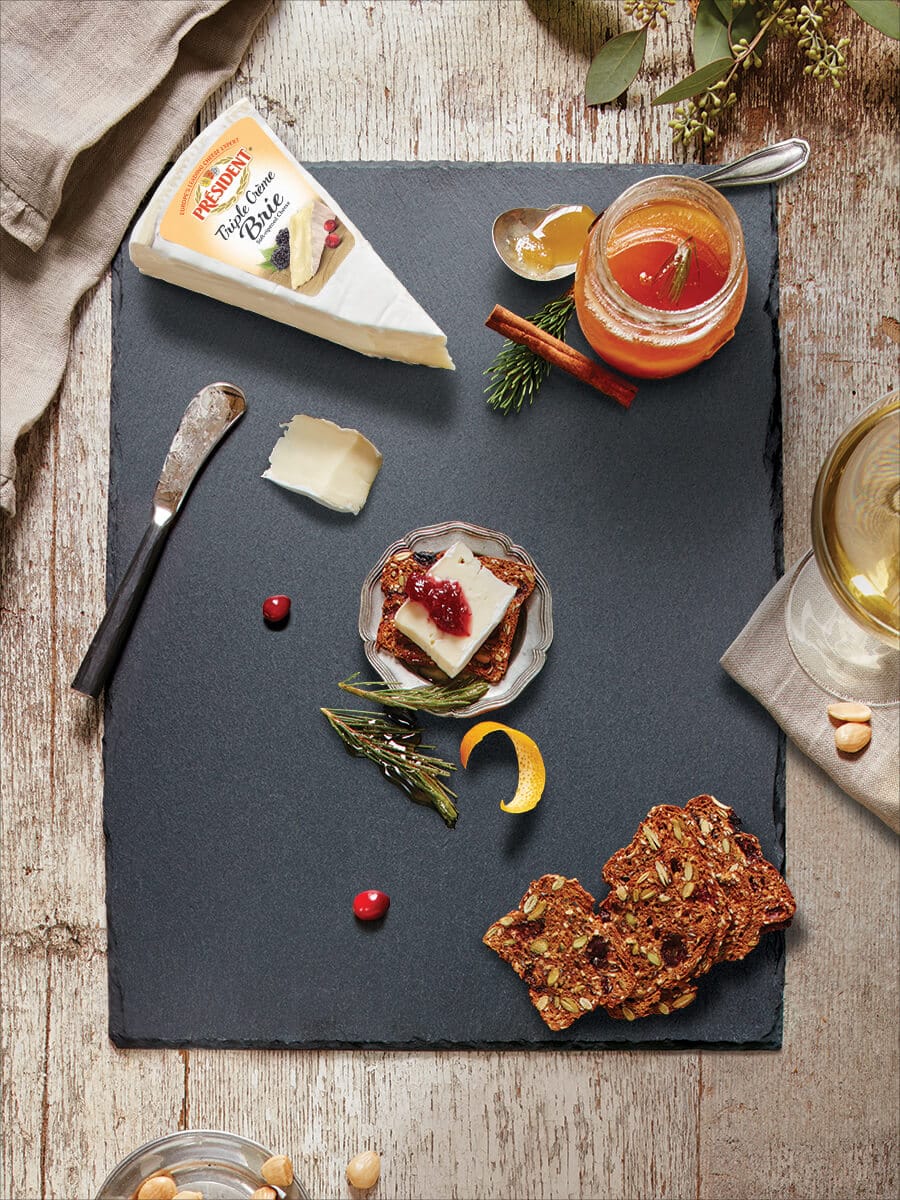 Putting Honey And Cheese Together
Honey with a nuttier flavor, like chestnut or buckwheat honey, pairs wonderfully with aged cheeses. Président Don Bernardo® Manchego would be a good fit. And with firmer cheese, honey can be drizzled right on top – no cracker necessary. Honey dippers work well for drizzling, but feel free to get creative.
Honey with citrus overtones, or herbaceous notes like lavender honey, is a well-suited match for cheese with a creamy texture. Président Brie, Président Triple Crème Brie, or Président Plain Goat Log would pair well with one of these bright, floral accompaniments. In this case, try spreading soft-textured cheese directly onto pieces of honeycomb.
Blue cheese also pairs beautifully with honey. The subtlety of grocery store honey combined with the soft, mellow flavor of Président Le Bleu will make for a memorable splash of flavor. For honey with a bolder flavor, like eucalyptus honey or chestnut honey, try drizzling it over crumbled blue cheese.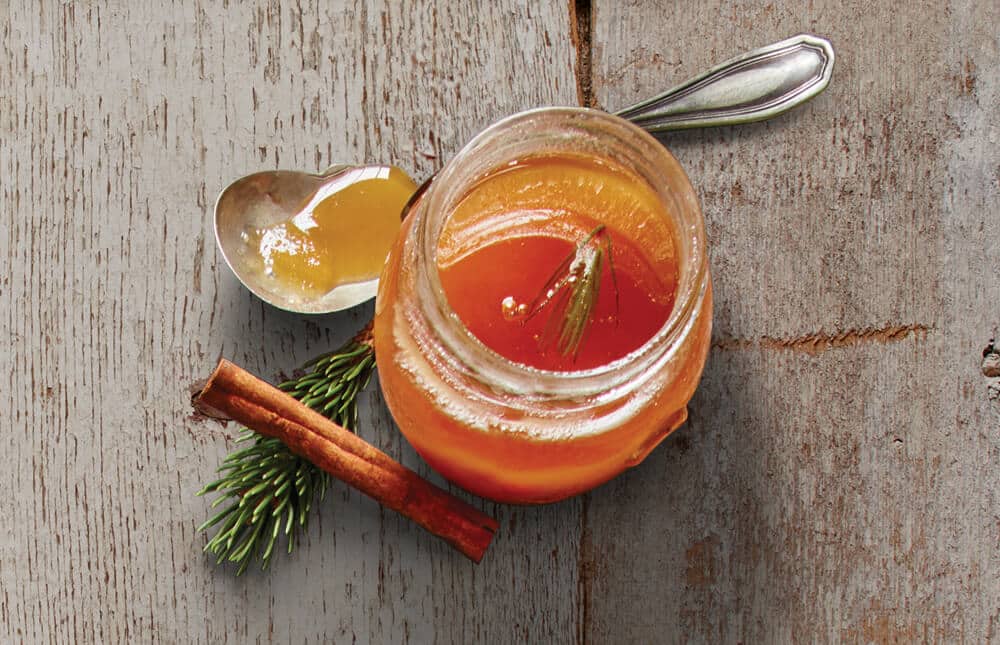 More Honey And Cheese Ideas
As far as wine pairings go, try keeping them clean and simple. With so much going on between the honey and cheese, opt for a dry, white wine. This offers a nice palate cleanser, and allows the cheese and honey be the stars of the show!
There are also several recipes that take honey and cheese pairings to the next level. Président Triple Crème Brie with spruce tip honey is a perfect holiday or cool-weather crowd pleaser. Rich, creamy Président Camembert drizzled in honey and topped with rosemary creates an easy dish that is almost too beautiful to eat. Baked Président Brie with shaved prosciutto, fig and honey jam is sure to warm up any gathering. And for a truly decadent treat, try pairing black truffles with Brie and honey.