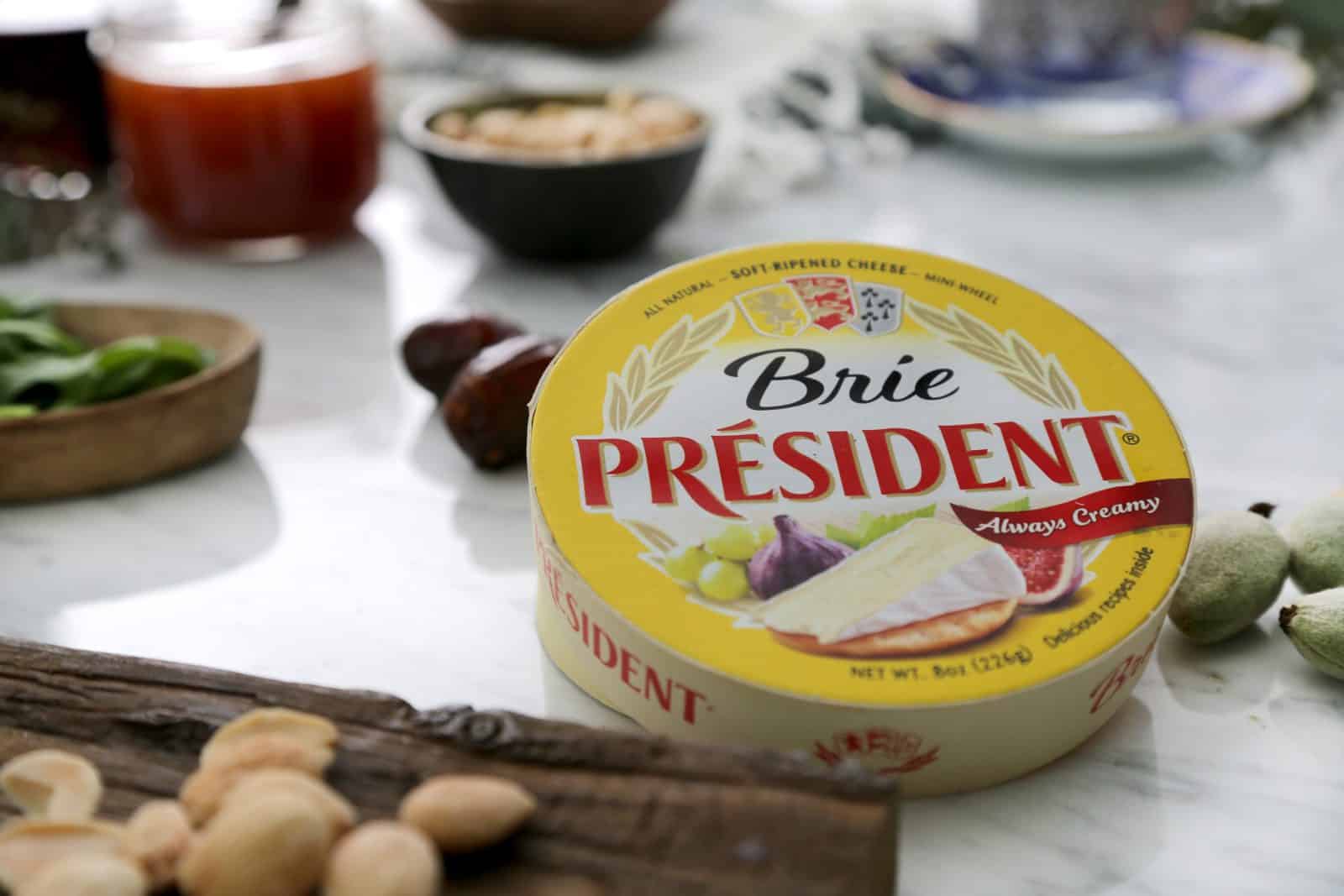 How To Eat Brie Just Like The French Do
Centuries ago, Brie was given as tribute to French Kings. It's easy to taste why, especially when you know how to eat Brie.
Soft and creamy, with a mild yet deeply-satisfying taste, Président Brie is a staple at any memorable gathering. Whether you are a newcomer to this wonderful cheese, or a veritable cheeseboard veteran, let us provide you with some expert tips and tricks on how to eat Brie just like the French do.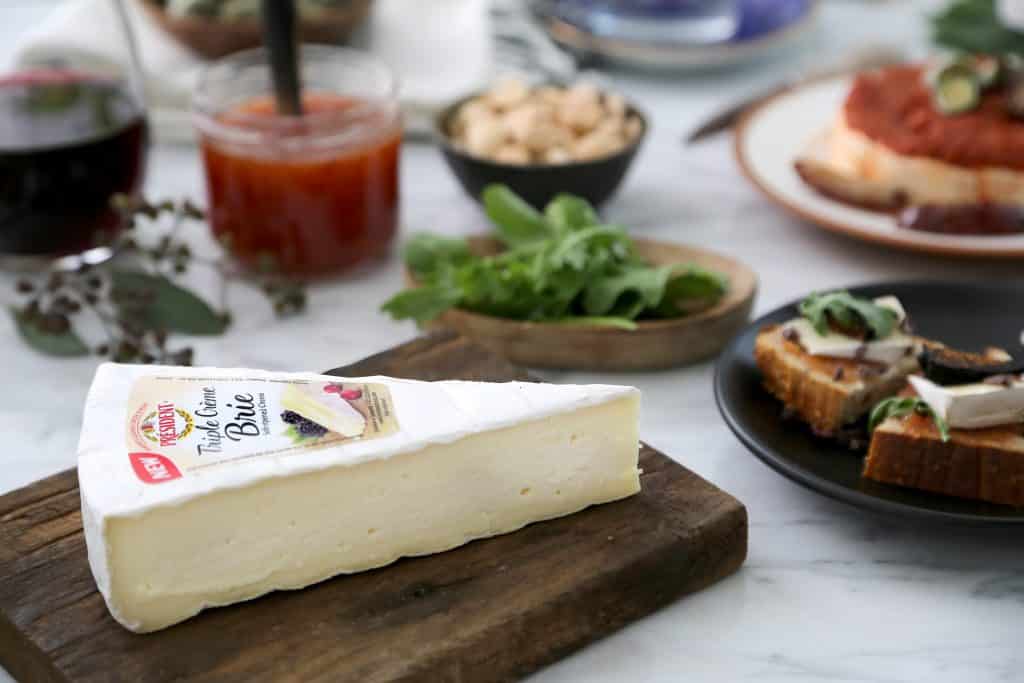 When To Serve Brie
Brie is ready to serve when it's ripe: the outside will be firm, while the inside will be slightly bouncy and resilient. Underripe Brie can be stiff to the touch, while overripe Brie may be creamier and almost runny.
Traditionally, the French give cheese its own dedicated course at a meal, served just before dessert. However, serving cheese at a party or for an appetizer is widely accepted (and with good reason). Don't hesitate to open your gathering, dinner party, or snack session with delectable Brie.
How To Eat Brie
Soft, creamy brie is a versatile cheese that can be served as an appetizer, dessert, or part of the main course. While brie is normally served with crusty bread or crackers, it can be paired with a variety of fruits, nuts, or honey. Allowing your culinary creations to be as adventurous as you are.
To eat Brie, first remove it from your refrigerator and let it rest at room temperature for about 30 minutes. This allows the brie to become softer and more flavorful as it warms.
Once softened, simply slice your brie into small wedges, without removing the edible, flavorful rind. Perfect for salads, sandwiches, and pasta, your brie is ready to be enjoyed in a variety of delectable dishes.
A Quick Brie-cap:
Serve Brie with crusty bread or crackers.
Pair Brie with fruits, such as apples, pears, or grapes.
Add Brie to salads, sandwiches, and pasta dishes.
Do not remove the edible, flavorful rind.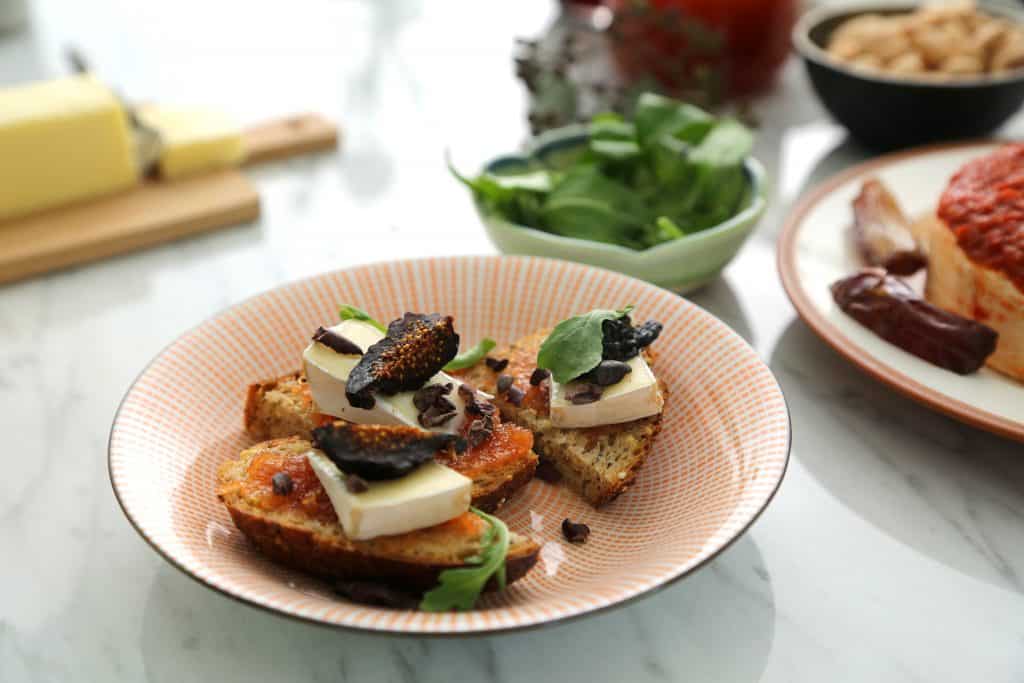 What Food To Serve With Brie
Brie has a sumptuous yet delicate flavor. When picking things to accompany brie, it is important to enhance these qualities without overwhelming them. The French will traditionally serve Brie with baguette or another crusty bread that won't compete with the cheese. Plain crackers are another convenient choice that won't detract from the cheese.
Pairing Brie with something acidic will bring out its velvety texture – try fruits like apples, grapes, or pears, or sweet and zippy sides like fig jam or honey. If the occasion calls for something more substantial, try earthy nuts like unsalted pecans or candied walnuts, or laying out a charcuterie alongside cheese options.
Of course, what better to pair with Brie than more cheese? Having multiple cheeses to choose from will thrill your guests. For aesthetic purposes, we recommend having an odd number of cheeses on a cheese plate. Arranging them according to flavor, from mildest to strongest will ensure a fantastic taste experience. For instance, try starting with Président Brie for its creamy texture, building to nutty Président Don Bernardo Manchego, and finishing the journey with delectable Président Le Bleu.
Beyond these basic ideas for pairing, the options are endless. If you would like to keep exploring how to eat Brie, Président has a myriad of seasonal cheese plate ideas. Président's guide to putting together the perfect cheese and charcuterie plate is also sure to inspire.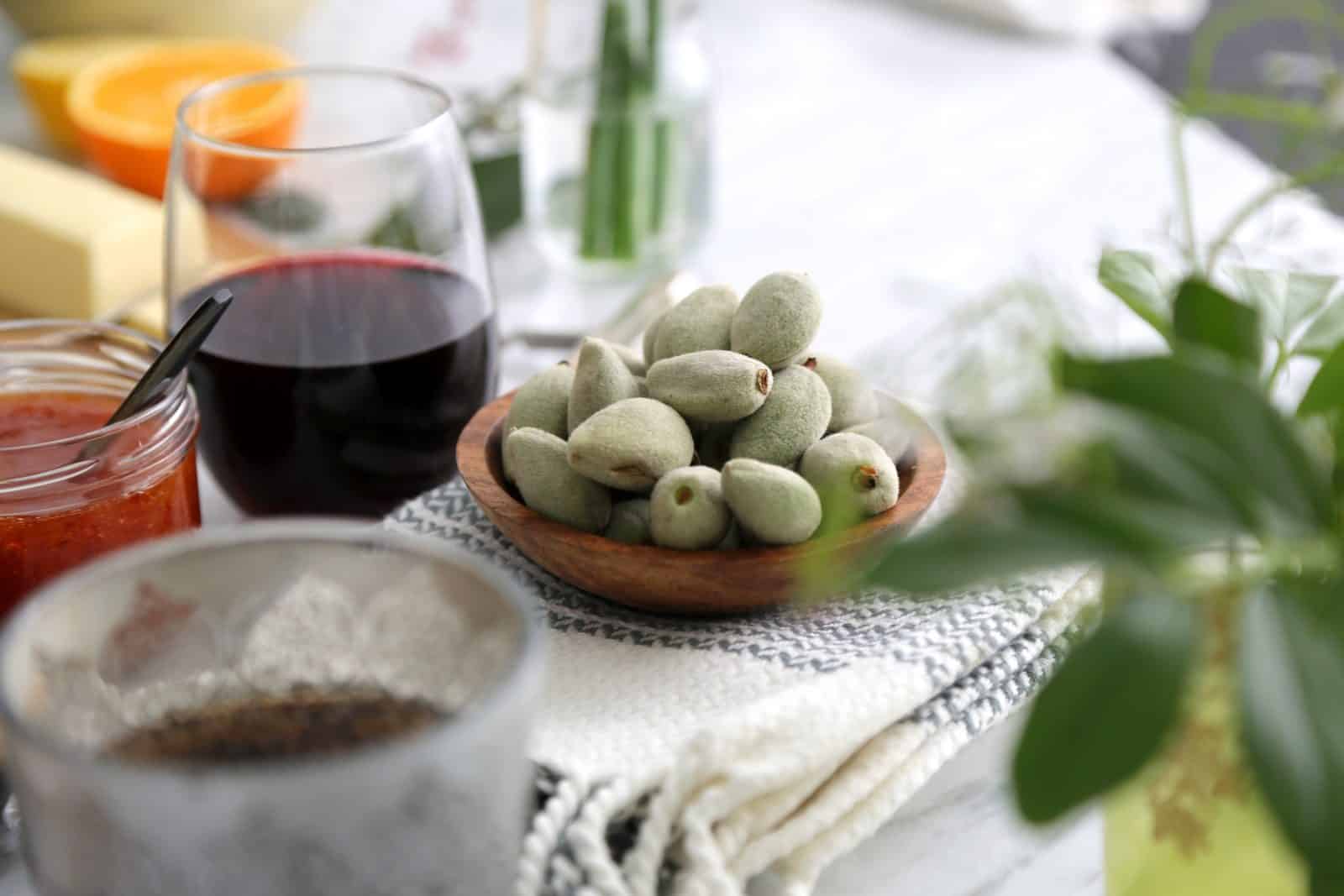 What To Drink With Brie
The go-to beverage to pair with Brie is champagne. But Brie also pairs fantastically with certain wines and beers. Soft and fruity red wines, such as Pinot Noir, will contrast beautifully with the mellowness of Brie. Acidic, herbaceous, dry white wines like Sauvignon Blanc will also work well.
Try pairing hearty beers, like Scotch Ale, Stout, or Porter, with Brie. Additionally, beer that is on the fruiter side, or a highly carbonated Pilsner, will enhance any Brie experience. And if alcohol isn't on the menu, light and fresh fruit juices like apple or grape juice pair perfectly.
How To Store Brie Properly
Cutting into Brie halts the ripening process. At this point, eat the cheese within the next several days, or refrigerate it until your next snacking occasion.
The trick is to wrap the remaining cheese in waxed paper or parchment paper – avoid using plastic wrap for fresh Brie. This will allow the rind to continue to breathe and stay dry.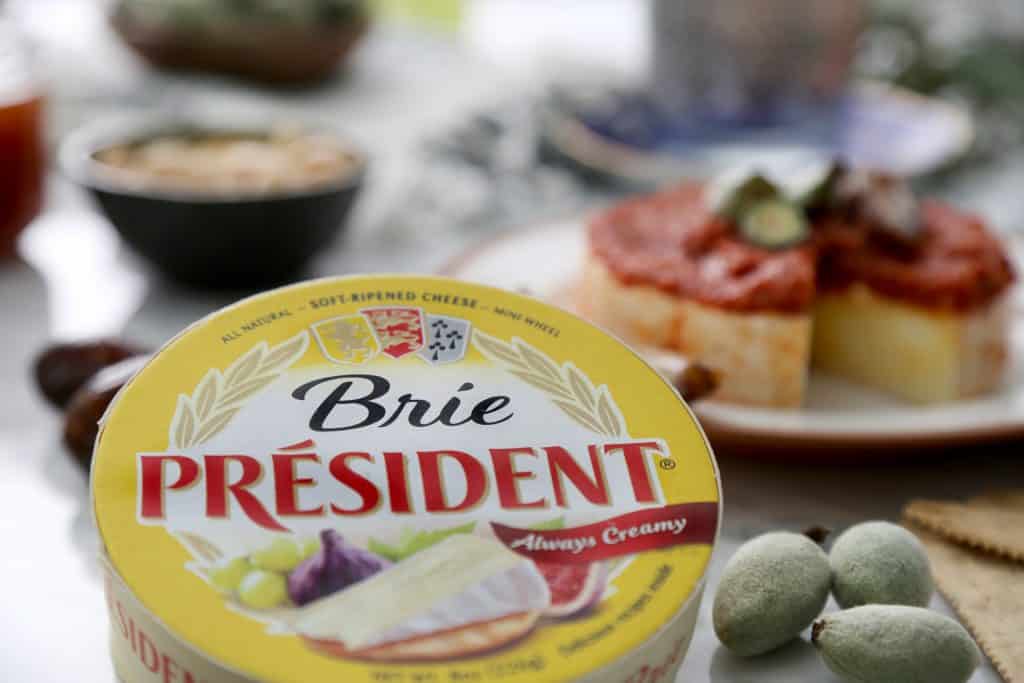 Beyond Cheese Plates
Once you know how to eat Brie, there are endless options for making use of its creamy, desirable flavor. If room temperature Brie is silken and soft, then warm, baked Brie is positively luxurious. Président has many recipes to get you started baking Brie, and in warmer months, try placing a wheel on the grill. Brie also works fantastically as a velvety ingredient in many delightful dishes, like a decadent stuffed pork chop, or on top of sought-after sliders. Bon appétit!