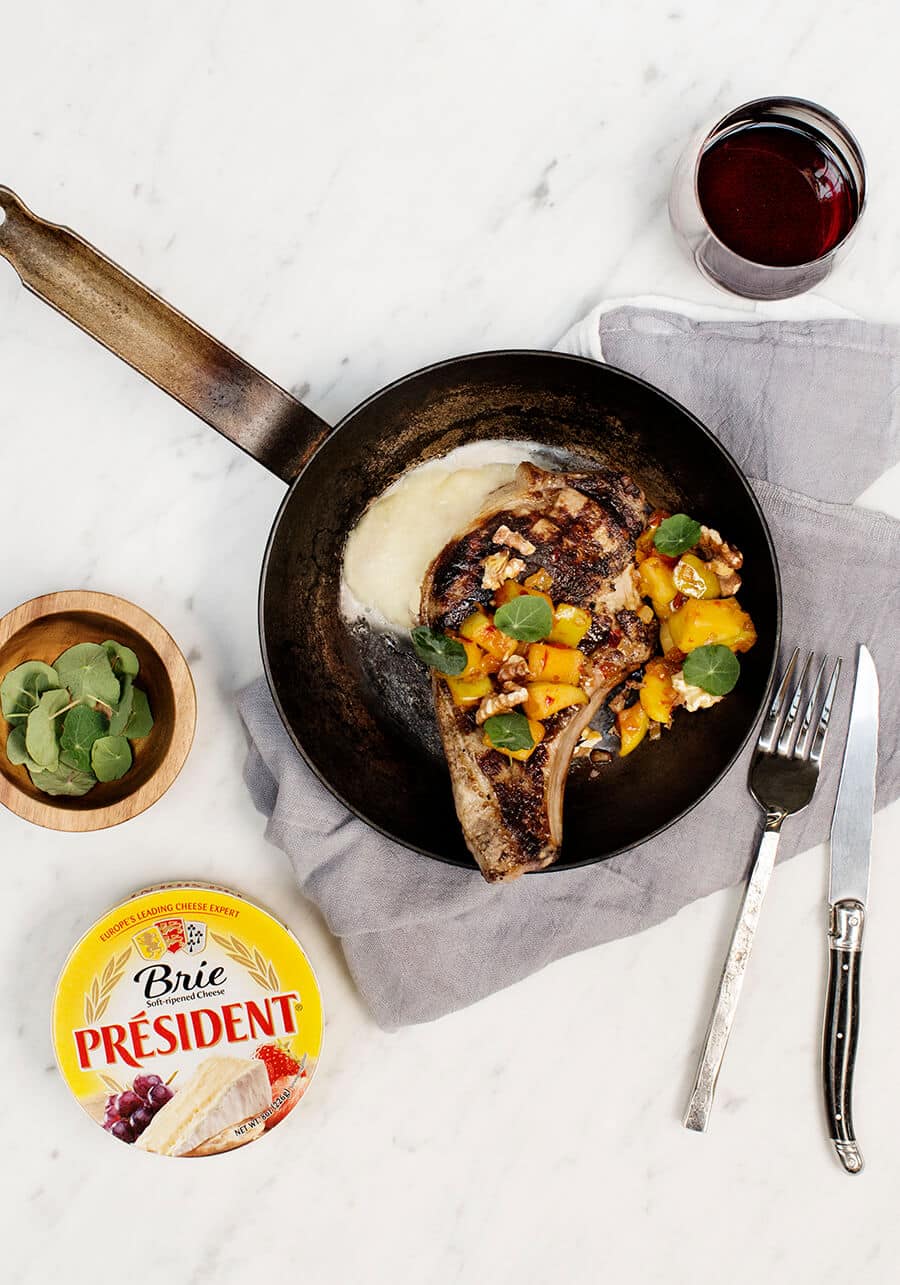 Président® Brie Stuffed Pork Chop with Caramelized Apples & Toasted Walnuts
Savory, oozing Président® Brie takes your pork chop game up to the next level.
Prep Time
10 min
Cook Time
15 min
Ingredients
8 oz Président® Brie cut into slices
2 pork chops bone-in
2 Granny Smith apples
2 tbsp sugar
1 tbsp honey
1 tsp rice wine vinegar
1 tsp sambal pasta
1/2 onion diced
1/4 cup walnuts chopped
Directions
Preheat oven to 425°F.
Slice the pork chop in half (butterfly) and stuff with slices of Président Brie.
Sear the stuffed pork chops in a sauté pan for 4 minutes on each side. Then place them in the oven for 3 minutes.
In a separate pan, heat the olive oil, sauté the onions, add the apples and cook for about 8-12 minutes on medium heat.
Add the sugar and honey to the apples and cook until dissolved and caramelized. Add the vinegar and sambal paste and cook for another 2 minutes.
Fold in the walnuts, place mixture on top of the pork chops and serve.
Expert Tip

Sriracha can be substituted for sambal pasta in a pinch.