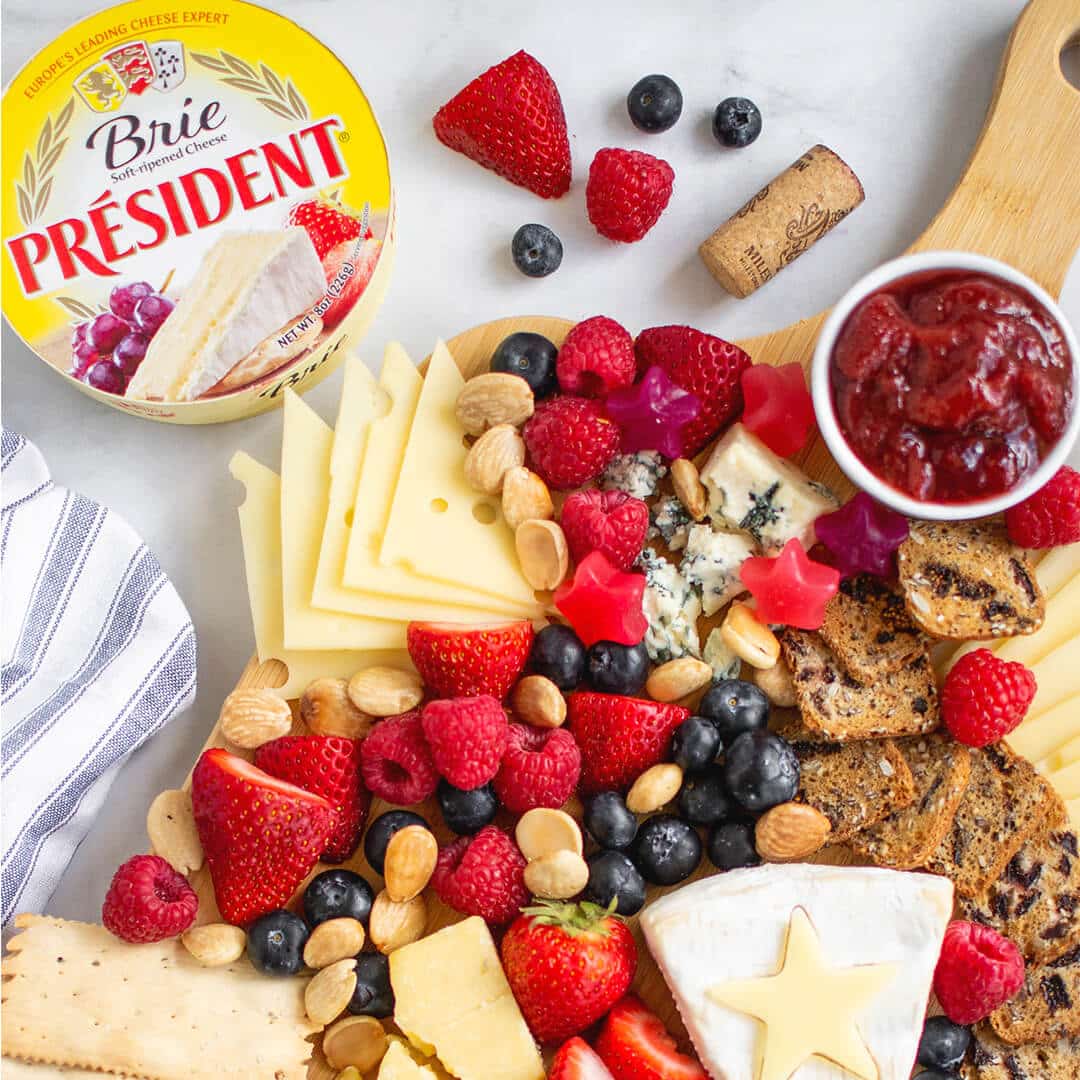 Président® Brie Charcuterie Board
Nothing says summertime like a gorgeous patriotic-themed charcuterie board! This combination of cheese, meat, crackers, fruit and fun condiments will be the hit at your next summertime gathering.
Amount of each ingredient will depend on the size of your cheese board, but include the following:
3-4 cheese varieties (1-2 soft cheeses, such as Président Brie or Président Le Blue; 1-2 hard cheeses such as Président Emmental Swiss, Président Madrigal, Président Don Bernardo Manchego, English cheddar and/or 1 cheese than can be cut into slices or cubes)
1-2 meats (such as salami or prosciutto)
2-3 varieties or crackers (different shapes, sizes and flavors)
2-4 fruits (strawberries, blueberries, grapes and raspberries are perfect for this patriotic cheese board)
1-2 dips or spreads (such as Rondelé by Président, Pub Cheese by Président, jams/jellies, olive spread, honey, mustard etc.)
2-4 "extras" (nuts, chocolate, olives, dried fruit)
Instructions
To assemble your cheese board, begin by placing your cheeses on the board. Spread them out over the board so they are not touching each other.
Then, add your meat(s). Again, place them around the board OR make a fun flower shape with salami or prosciutto slices.
Add your dips and spreads using small bowls to be placed on the board
Crackers go on next. Separate the different varieties of crackers around the board.
Next, add your fruit to fill in all the "holes" on your board until the board is almost completely covered.
Last, add on any "extras" such as your chocolate, dried fruit, candy or nuts.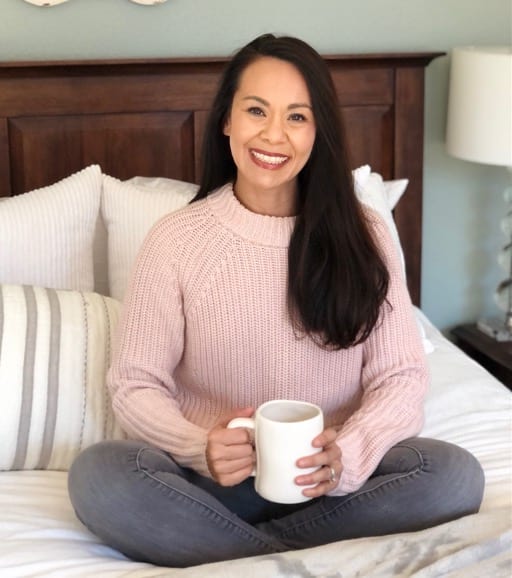 Recipe by
Casey
Casey is a mom of three, teacher, wife and blogger at Get On My Plate. She has a passion for cooking and loves teaching other busy moms how to uncomplicate cooking at home. On her blog, she provides quick and simple, yet flavorful meals the whole family can enjoy. When she's not in the kitchen or photographing food, Casey enjoys spending time with her family, camping, traveling and red wine.
Get On My Plate