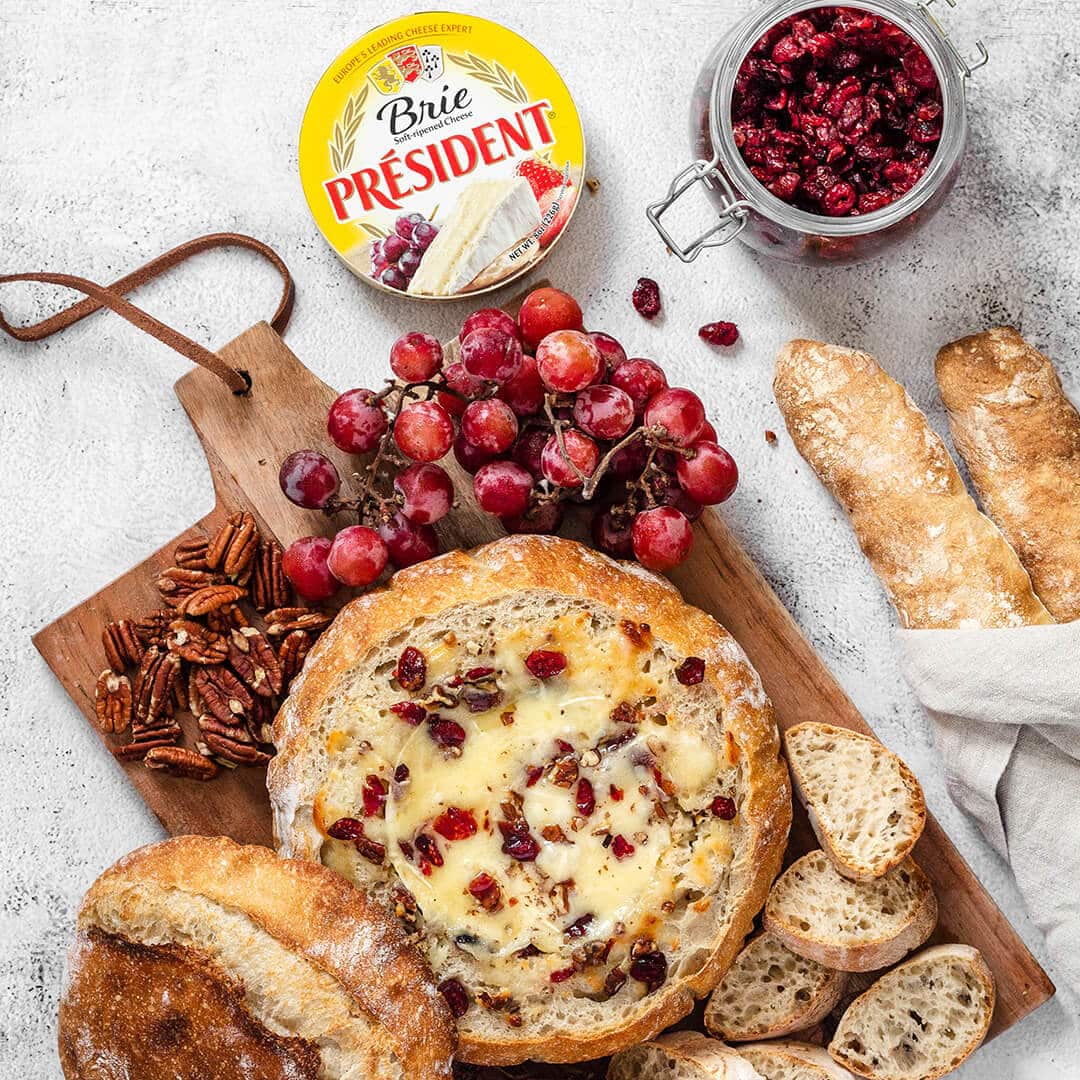 Baked Président® Brie Bread Bowl With Cranberries & Pecans
Looking to add something memorable to your holiday this year? Check out this delicious Baked Président Brie Bread Bowl recipe topped with cranberries & pecans.
Recipe created by Esra Mese of Charmer Kitchen
Prep Time
5 min
Cook Time
25 min
Ingredients
8-9 inch sourdough bread
8 oz Président Brie Round
1/4 cup dried cranberries
1/4 cup pecans, chopped
Instructions
Preheat your oven to 400 degrees Fahrenheit. Place a small baking sheet with parchment paper and set aside. I used the homemade sourdough bread, but you may also use store purchased one. Cut the top of the sourdough bread loaf off and set it aside. Place the brie round on the bread and use a paring knife to cut into the bread around the cheese (to create the hole for the brie round). Cut about an inch deep into the bread. Use your fingers to remove out the hole for the brie round space.
Set the brie round down into the bread bowl (casing can be removed per your preference). Sprinkle on top of it with dried cranberries and pecans. If you prefer you can cut some slits around the outside of the bread to tear off pieces easily to dip them into the cheese later. Ensure not to cut all the way down to keep the shape intact. Place back the top of the bread to close the filling and brie round.
Bake the brie for 20-25 minutes until the sourdough bread is crispy and toasted to have the fully melted brie round. Once you remove the top, you can garnish it with more pecans and dried cranberries as you prefer. Tear off the side pieces of bread and dip into the cheese for the perfect holiday appetizer. It can be served with baguette bread as well.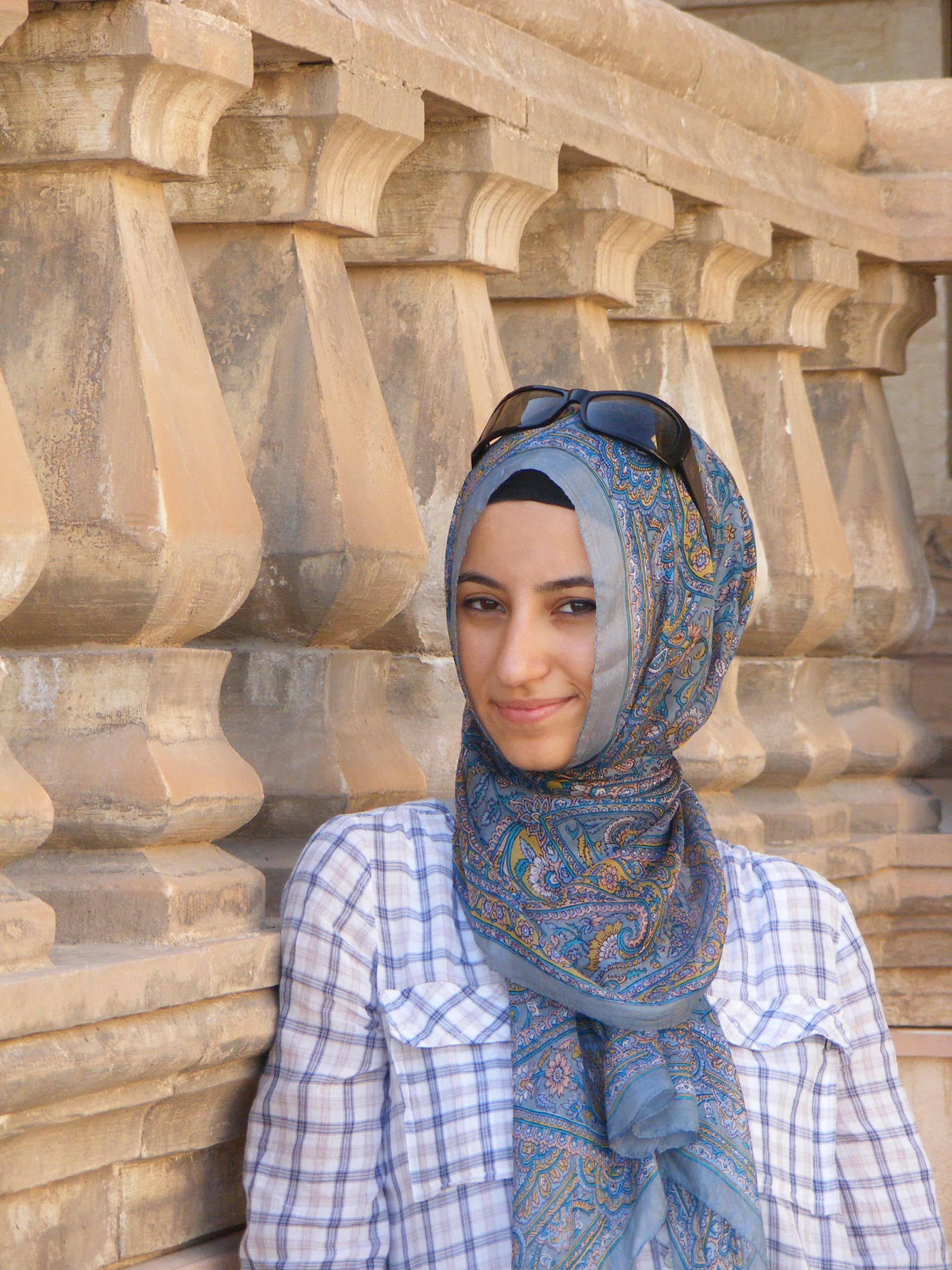 Recipe by
Esra Mese
Esra Mese is an Architect and mother to two beautiful kids. When she's off the clock, she enjoys spending her time cooking and baking. Lately, she has discovered a passion for food photography and food styling which has led to the launch of Charmer Kitchen. She loves challenging herself by trying different recipes and learning new things.
Charmer Kitchen