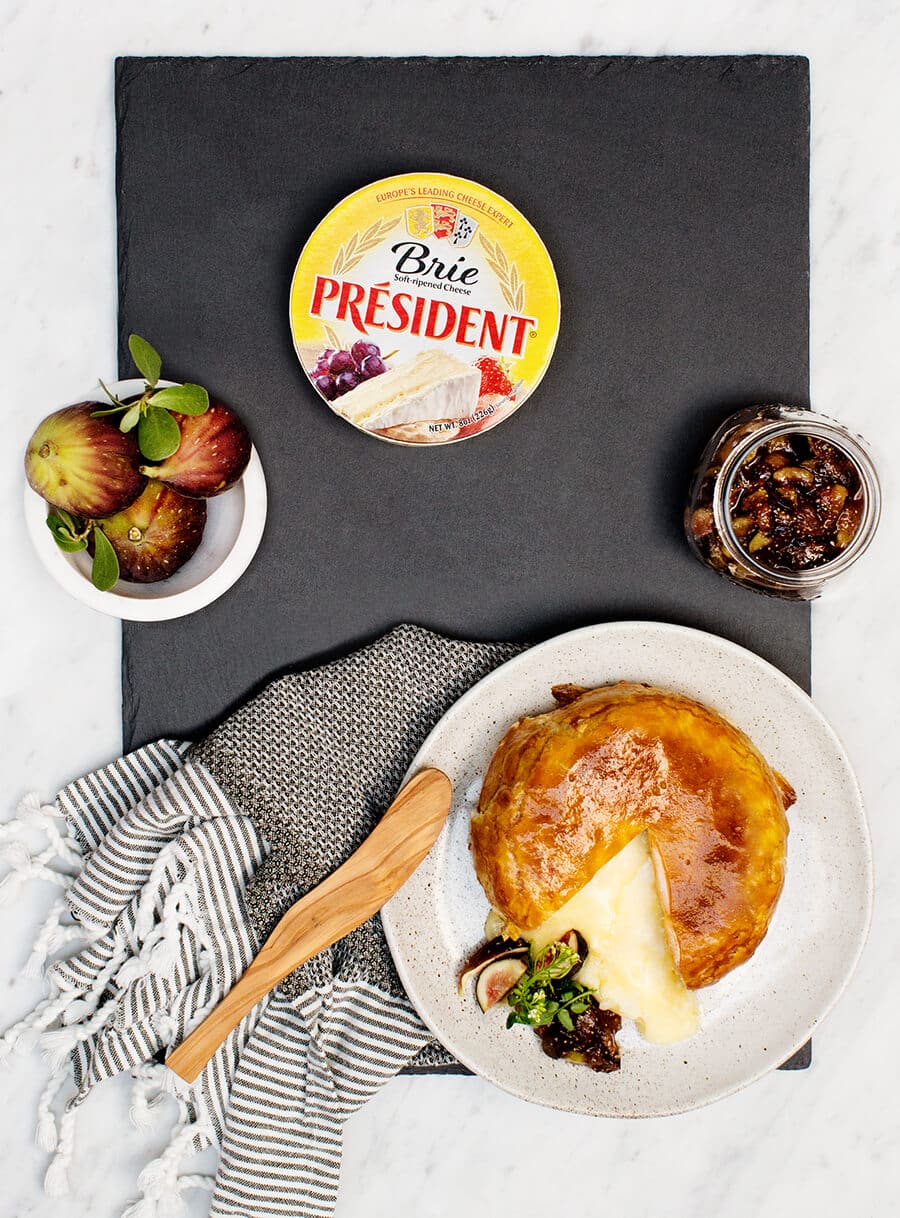 Baked Président® Brie with Shaved Prosciutto, Fig & Honey Jam
Forget the fireplace – warm up your next winter gathering with this rustic baked Brie starter wrapped in prosciutto.
Prep Time
5 min
Cook Time
40 min
Ingredients
8 oz Président Brie Round
5 slices prosciutto
1 package puff pastry store bought
1/4 cup honey
1 cup fresh figs quartered
fresh cracked black pepper
Directions
Preheat oven to 425°F.
Lay the prosciutto down, then wrap around the Président Brie round.
Wrap the puff pastry around the prosciutto-wrapped Brie, and bake at 425°F for 15 minutes.
In a saucepan, cook the honey, figs and cracked black pepper for 10-12 minutes.
Cut out one wedge of the baked Brie pastry, and top with a scoop of the fig marmalade. Serve with a spoon, as the delicious hot Brie will ooze out!