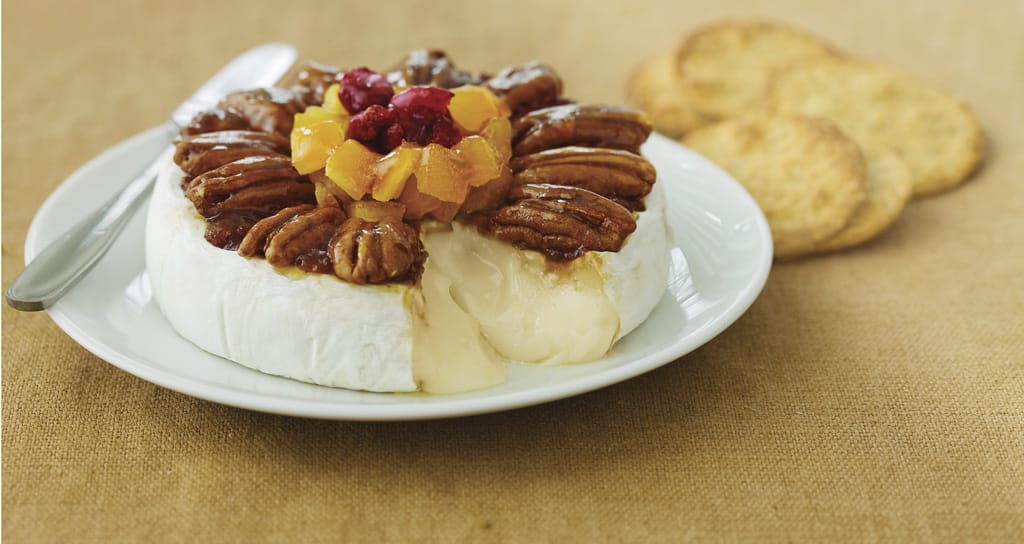 Baked Président® Brie with Walnuts & Apricots
Baked Président® Brie, walnuts and apricots create an indulgent recipe sure to liven up the menu at any occasion.
Prep Time
5 min
Cook Time
10 min
Ingredients
8 oz Président Brie Round
1/2 cup walnuts
1/4 cup apricots chopped
1/4 cup cranberries
1/4 cup honey
Directions
Preheat oven to 375ºF.
Spread an even layer of honey on the Président Brie round.
Add the chopped apricots and cranberries atop the Brie and place walnuts around the fruit.
Drizzle with honey and bake at 375ºF for 8-10 minutes.
Serve warm.