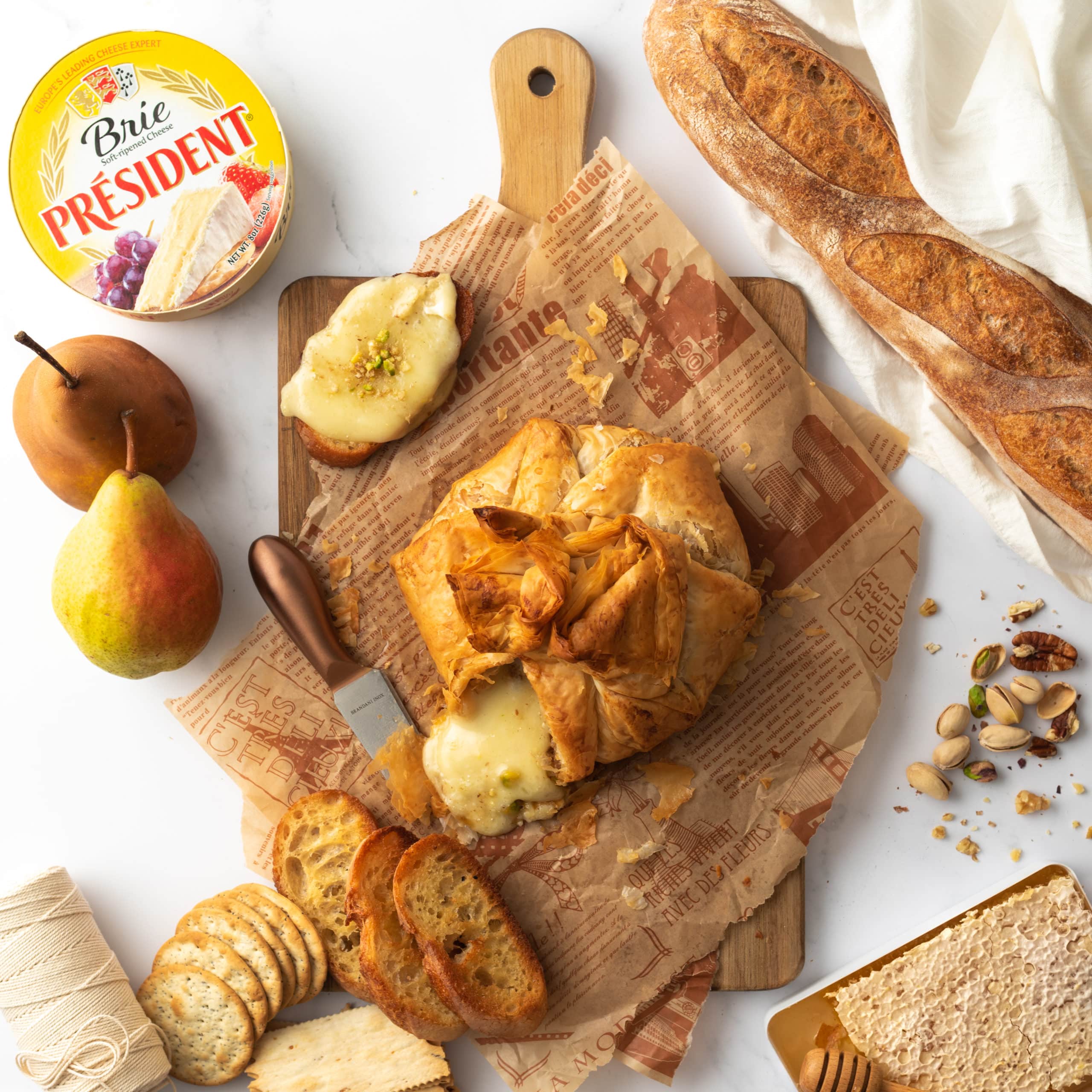 Baklava Baked Président® Brie
Layers of flaky, phyllo dough encased in a wheel of rich, melty Président® Brie and crunchy, toasted nuts is all the comfort you need this holiday season. Take your guest's tastebuds on a global getaway with this perfect appetizer.
Prep Time
20 min
Cook Time
25 min
Baklava Baked Président® Brie
1-8 oz Président® Brie
7 tbsp Président® Unsalted Butter melted
7 whole Sheets of phyllo
whole Apples Sliced, for topping layers
whole Bosc pears Sliced, for topping layers
Baklava Baked Président® Brie
Preheat oven to 375 degrees F.
Cut off a small layer of the top white rind. Set aside
Finely chop the walnuts, pecans and pistachios. You can also use a food processor. Set aside.
Prepare a baking tray lined with parchment paper. Unroll your phyllo sheets. Trim an inch off each end of the phyllo sheets using a pizza cutter. Phyllo dough dries up quickly so you have to move swiftly in these next steps. Start placing the phyllo dough sheets one by one onto the baking tray, brushing each layer in between with melted butter. Leftover butter will be used for brushing the outside of the phyllo dough. Do not discard.
Place the brie in the center and cut side up. Sprinkle the pistachios, walnuts, and brown sugar on top and drizzle with honey.
Fold the phyllo carefully by bringing up the four corners of the phyllo until you cover the entire surface of the brie. Gently twist and tie with kitchen twine to secure the phyllo. Phyllo dough is very delicate to work with. Don't worry about cracks. (Alternatively, you can skip this step and instead fold the corners in and flip over.)
Brush with butter and bake for about 25-30 minutes until the phyllo is flaky and golden. Best served hot along with crostini baguette slices and fresh pear slices or apples.
Filling
1 tbsp Walnuts Chopped
1 tbsp Pecans Chopped
1 tbsp Pistachios Chopped
2 tsp Brown sugar
2 tbsp Honey + additional for garnish
For Serving
1 package Crackers
1 whole Baguette Sliced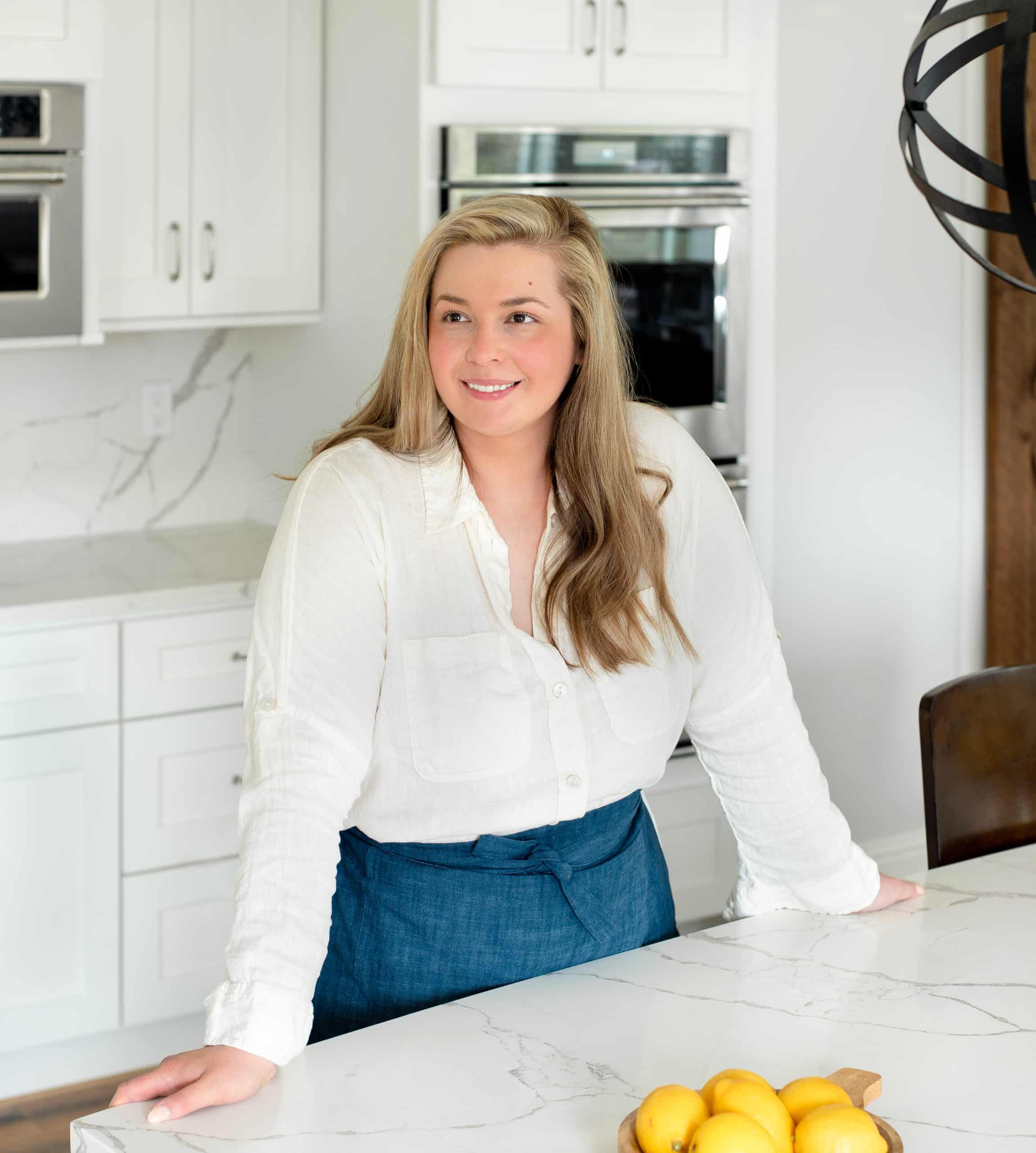 Recipe by
Patricia Martinescu
Patricia's best childhood memories were spent in the kitchen learning how to bake and cook from her mom. She created Bake Cook Repeat to share simple and delicious recipes that anyone can follow. Her goal is to inspire everyone to get in the kitchen but most importantly, have fun!