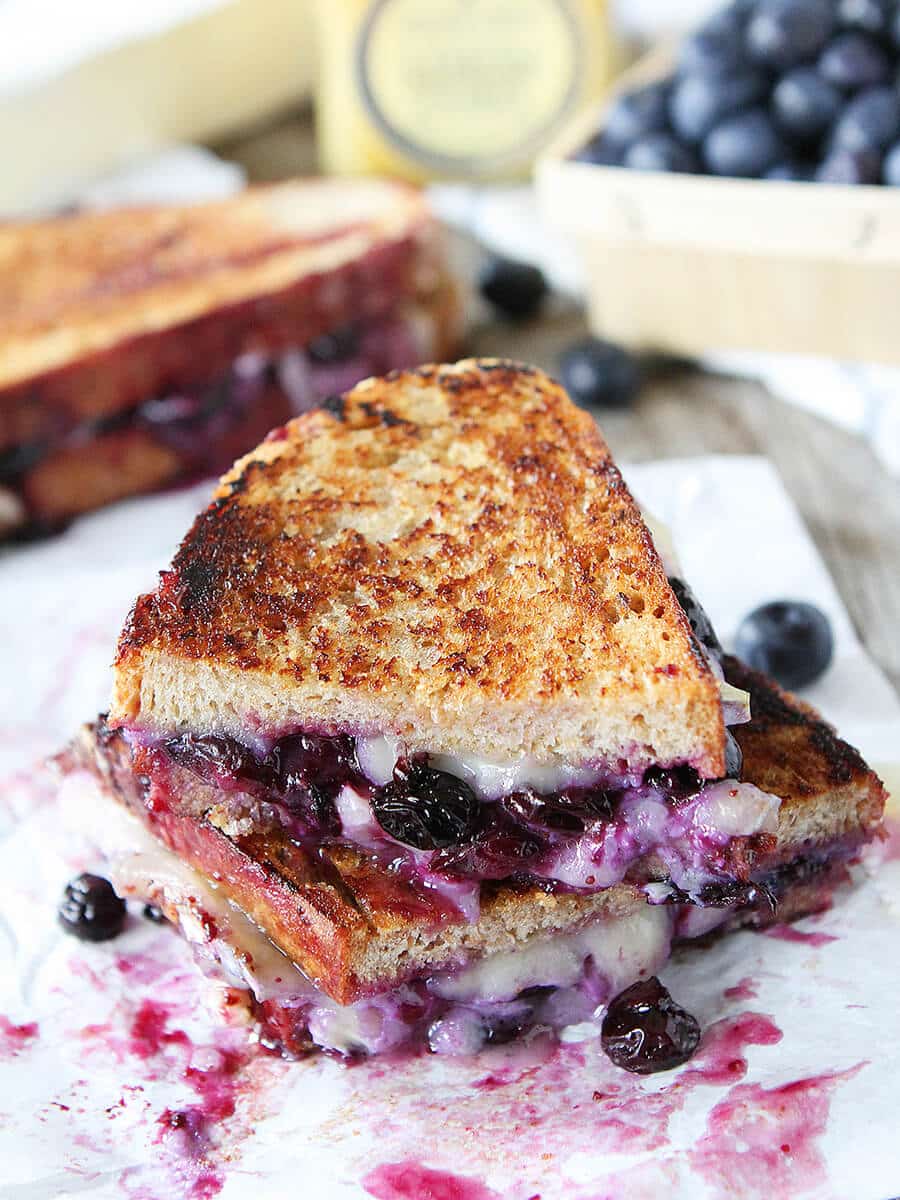 Blueberry, Brie & Lemon Curd Grilled Cheese
Your cherished grilled cheese gets a gourmet upgrade with the addition of blueberries and lemon curd. The creaminess of Président® Brie complements the sweet blueberries and lemon curd in an unexpected combination that satisfies both your savory and sweet tooth.
Prep Time
5 min
Cook Time
10 min
Ingredients
1 cup Fresh or Frozen Blueberries
2 tsp Water (if using fresh berries)
1/2 tsp Sugar or Honey
4 Slices Crusty Bread
Softened Butter (to spread on bread)
3-4 tbsp lemon curd
Directions
In a small saucepan, add the blueberries and water. (Only add water if using fresh berries-you don't need it for frozen berries.)
Stir in the sugar or honey.
Cook over medium heat until blueberries begin to pop and are juicy. Remove from heat and set aside.
Spread butter on one side of each slice of bread.
Evenly place Président Brie on unbuttered side of two slices of the bread.
Cover with an even spread of lemon curd, then top with blueberries and additional slices of Brie. Cover with remaining slice of buttered bread.
Heat a skillet over medium high heat. Place sandwich, buttered side down, in pan.
Cook for 2 to 3 minutes on each side or until lightly toasted and cheese melts. Remove from pan and cut in half, if desired.Serve immediately.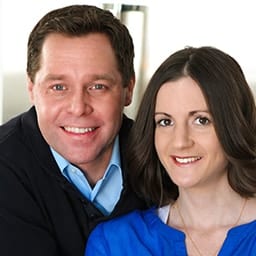 Recipe by
Maria & Josh
Maria and Josh share a love of cooking, baking and entertaining, and enjoy creating recipes that are simple, fresh and family – friendly. Best friends before they got married, Maria and Josh have always enjoyed cooking and eating together, and started posting recipes on Josh's blog a few years ago. Family, friends and even strangers loved the recipes, so they transitioned to full-time food blogging. When not in the kitchen, they enjoy watching sports, hiking, running, traveling, reading and watching movies at home in Salt Lake City, Utah. They have one son (2-year-old Caleb) and another on the way, and can't wait until the youngsters can join them in the kitchen!
Two Peas and their Pod