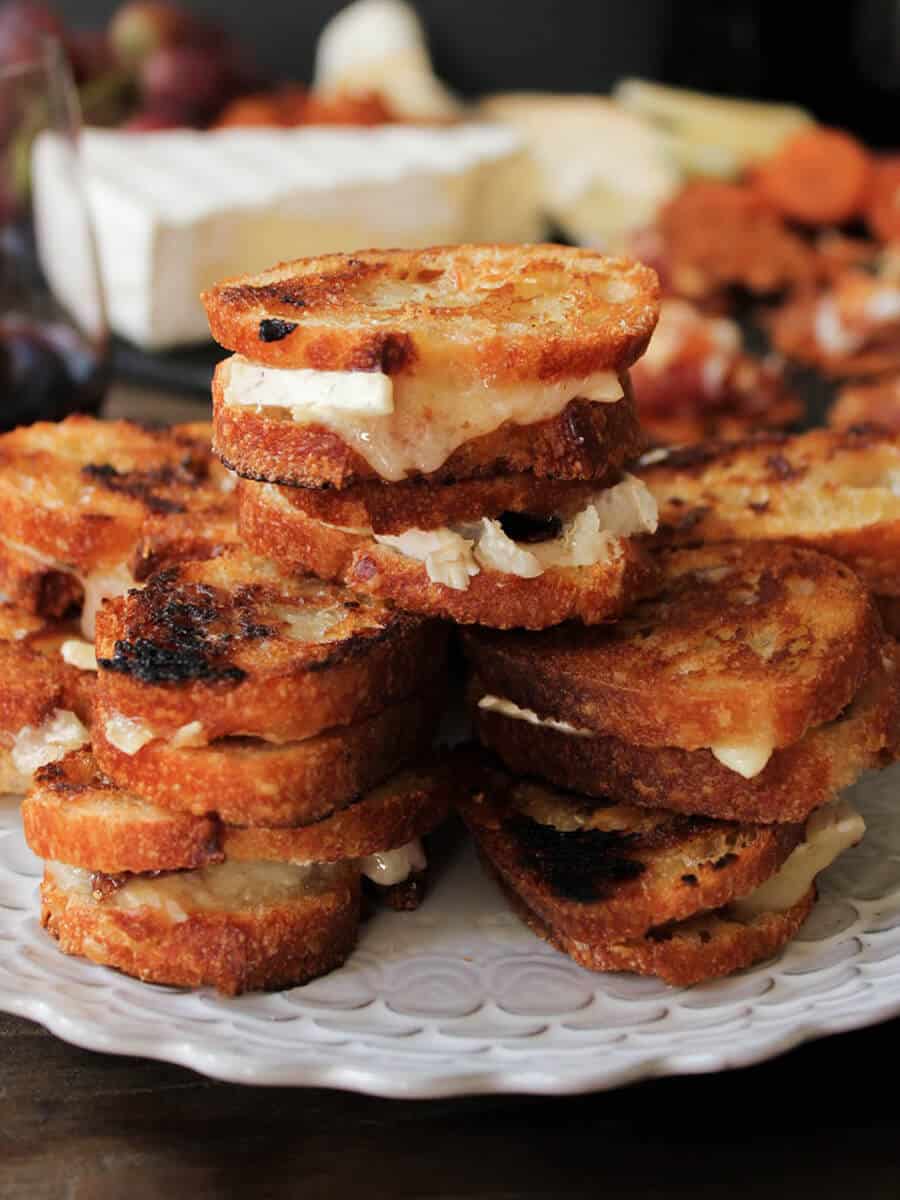 Brie & Bacon Bites
Melted Président® Triple Crème Brie and brown sugar-glazed bacon is a spectacular combination. A generous spread of Président® Unsalted Butter takes these gourmet grilled cheese sandwiches to the next level. Almost like what mom used to make.
Prep Time
15 min
Cook Time
35 min
Ingredients
2 tbsp Brown Sugar packed
2 tbsp Good Quality Maple Syrup
3 tbsp Pecans finely chopped
1/4 tsp Black Pepper
1/4 tsp Salt
1 Pinch Cayenne Pepper
4 Slices Thick-Cut Bacon
1 Small Baguette (or 1/2 a large baguette) sliced into 1/4 inch pieces
3 1/2 tbsp Président Unsalted Butter softened
1 Wedge Président Triple Crème Brie
Directions
Pre-heat oven to 375 degrees. Line a rimmed baking sheet with aluminum foil. Spray a wire rack with non-stick cooking spray and place it on the prepared baking sheet.
In a small bowl, combine brown sugar, maple syrup, chopped pecans, black pepper, salt and cayenne pepper.
Place bacon on wire rack, making sure the slices aren't touching. Evenly spread the brown sugar mixture on top of each piece of bacon. Bake for 25-30 minutes until the bacon is crisp and the topping is nicely browned, without burning.
Remove from the oven and let cool to room temperature. When cool, chop the candied bacon into very small pieces.
Cut the Président Triple Crème Brie lengthwise into 1/8-inch slices. Then cut those slices in half (or thirds, depending on the size of your baguette).
Spread Président Unsalted Butter on one side of each baguette slice.
Place 1 slice of Président Triple Crème Brie on the unbuttered side of a baguette. Top with a sprinkling of candied bacon and a second slice of Brie. Cover with a second buttered baguette slice.
Heat a skillet over medium heat. When hot, place the grilled cheese bites in the pan. Cook for about 1 minute on each side, or until the sandwiches are golden brown and the cheese has melted.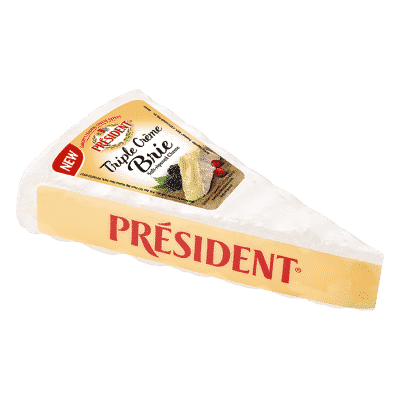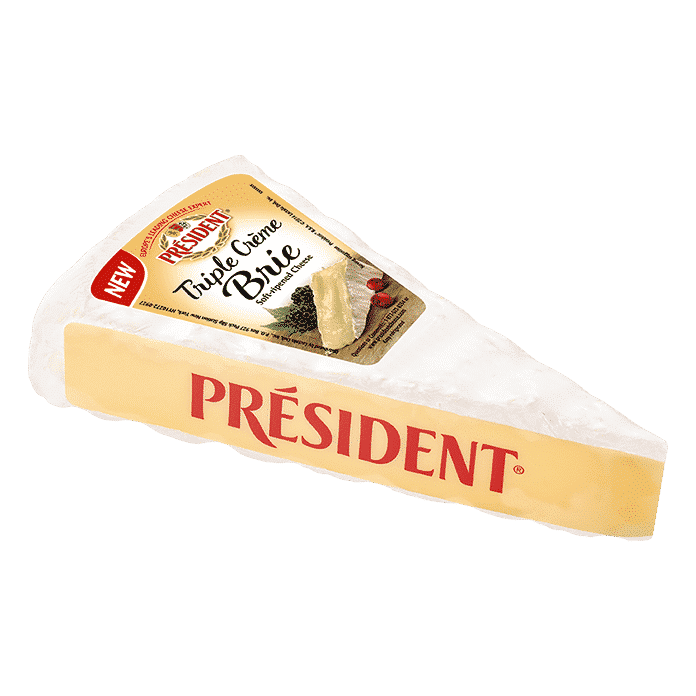 Président® Triple Crème Brie Cut & Wrap Wedge
Extra cream takes our classic Brie to a new level of smooth.
Learn More
Recipe by
Serena
Serena is the storyteller, photographer and Le Cordon Bleu-trained chef behind Domesticate Me. Since graduating from culinary school in 2011, Serena has actively pursued her passion for food in Manhattan as a private chef, food writer, freelance recipe developer and blogger. She's happiest in her kitchen, developing delicious, healthy and accessible recipes that inspire others. Serena aims to make cooking and entertaining as fun and painless as possible for her readers, regardless of their culinary experience.
Domesticate Me