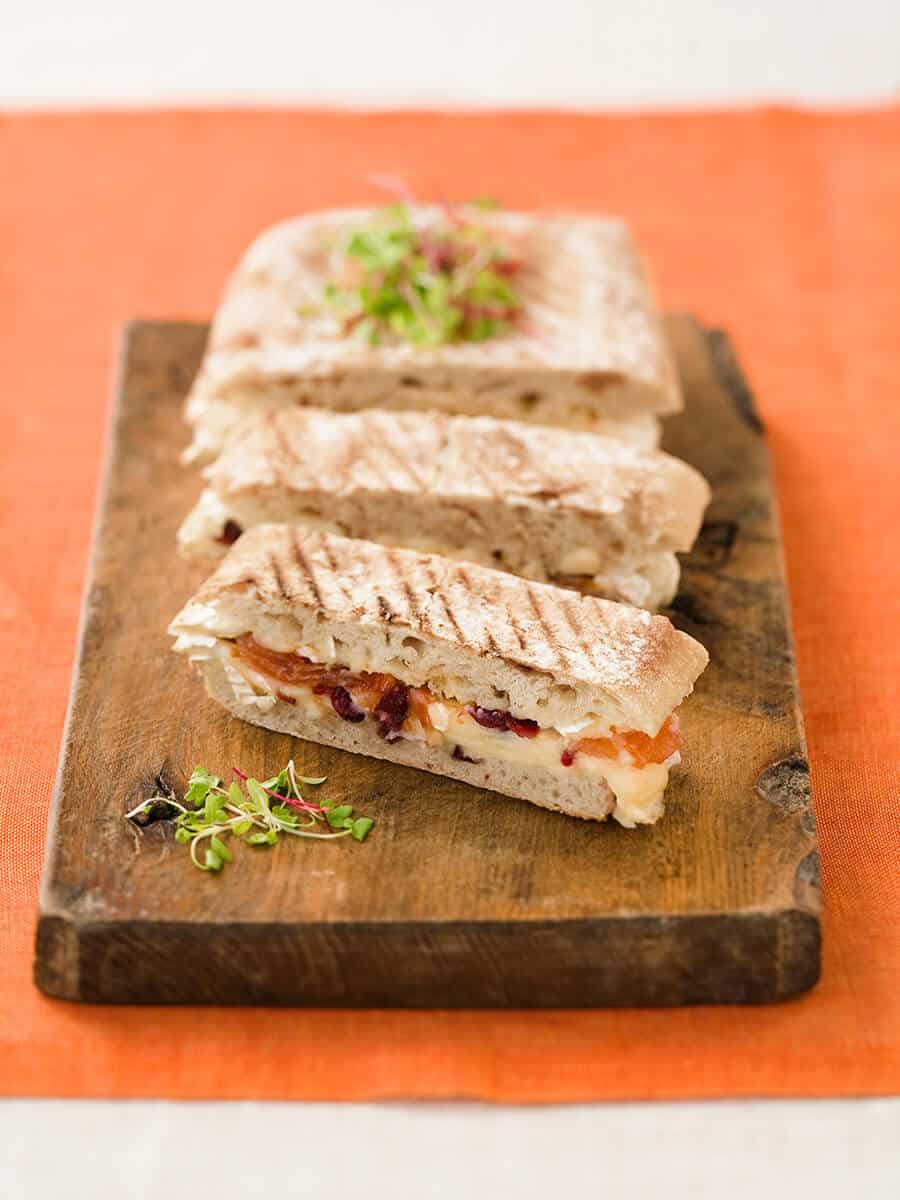 Brie, Caramelized Onions, Peach & Apricot Preserves Panini
Brie is melted with a sweet apricot or peach chutney and caramelized onions on a baguette in this perfectly-poised panini.
Prep Time
5 min
Cook Time
15 min
Ingredients
15 oz Président® Mini-Brie
Caramelized Onions
Peach and Apricot Preserves
French Baguette or Ciabatta Bread
Directions
Place a slice of Président® Brie on a piece of baguette or ciabatta bread.
Add a spoonful of caramelized onions, and another of peach and apricot preserves (or any of your favorite preserves or chutney), and top with an additional slice of baguette.
Bake in a panini grill until cheese melts.