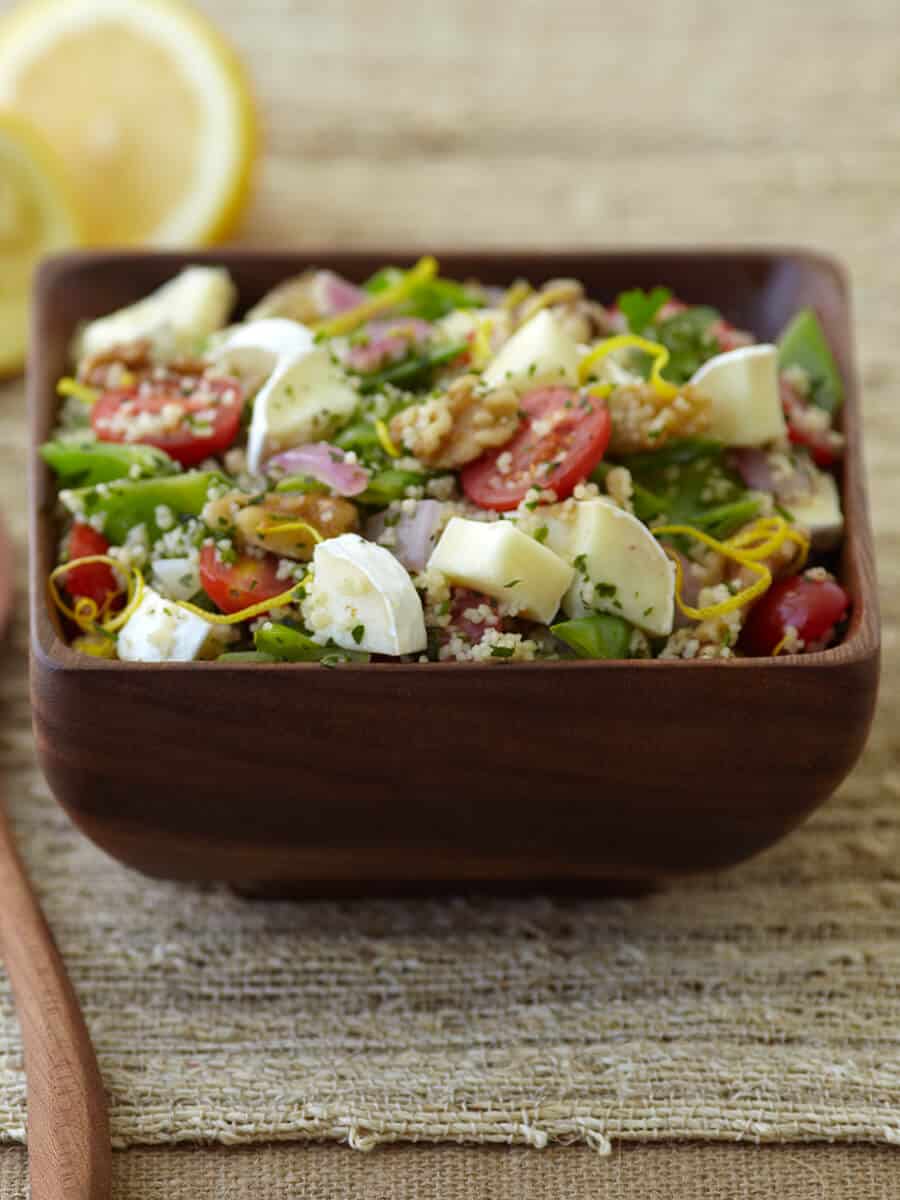 Brie Couscous Salad
Creamy Brie is balanced with zests of lemon and mint and the crunch of walnuts and snow peas in this exemplar combination of textures and flavors.
Prep Time
10 min
Cook Time
15 min
Ingredients
8 oz Président® Brie cubed
1/2 cup Olive Oil divided
1 Box Couscous
1/3 cup Red Onion diced
2 Shallot diced
1 cup Snow Peas cut in pieces
1/2 pt Cherry Tomatoes
1/2 cup Walnuts
1/4 cup Parsley chopped fine
1/4 cup Mint chopped fine
1 tsp Lemon Zest
1/4 cup Lemon Juice
Salt and Pepper
Directions
For each cup of dry couscous, use 1 1/2 cups of water. Bring to boil in saucepan.
Pour 1 cup couscous into boiling water, stir once with spoon, cover with a lid and remove from heat. Let the couscous stand for five minutes.
Fluff couscous with a fork.
Meanwhile in a skillet, heat 2 Tablespoons of oil.
In a large bowl, whisk lemon juice, remaining olive oil, salt and pepper. Add onions and shallots and cook until soft.
Add tomatoes, walnuts, parsley, mint, snow peas, lemon zest and toss until all ingredients are well coated.
Add couscous, cheese cubes and toss gently.