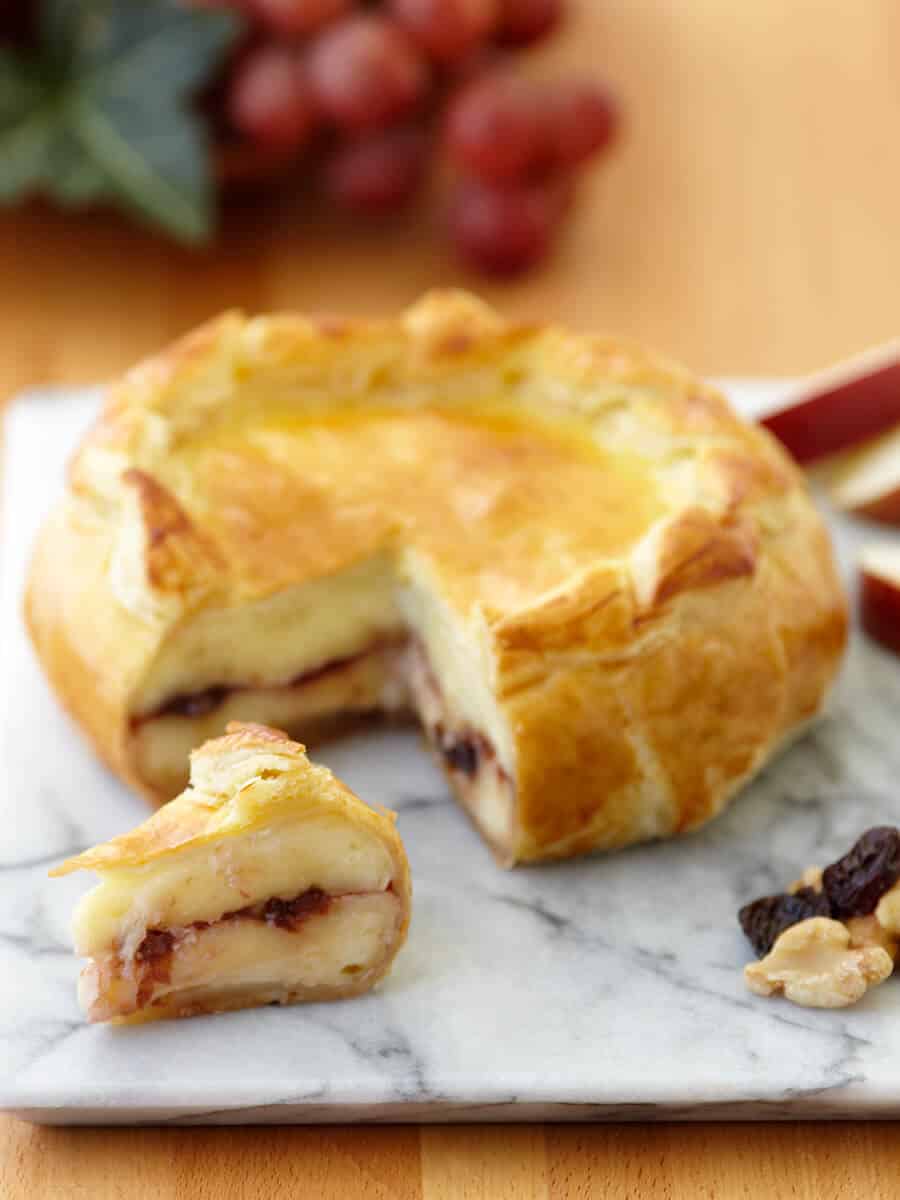 Brie en Croute with Cherries & Walnuts
A must-have at your holiday gatherings, this appetizer is warm and cozy. Blending a variety of flavors and textures, our soft, creamy Brie is balanced beautifully and deliciously.
Ingredients
1 Sheet Puff Pastry thawed
8 oz Président® Brie
1/2 cup Dried Cherries chopped
1/4 cup Cherry Preserve
4 tbsp Walnuts chopped
1 tbsp Brandy or Cognac optional
1 Egg Yolk
1 tsp Water
Flour
Directions
Preheat oven to 350 degrees.
Slice wheel of Brie in half horizontally.
In a small bowl, mix together the jam, cognac and chopped cherries.
Spread the cherry filling evenly over bottom half of the Brie and sprinkle with walnuts.
Top with other Brie half.
Refrigerate the Brie while preparing the pastry.
On a lightly floured surface, roll out the thawed pastry to a 14" by 14" square.
Trim the pastry to a 13 inch round using a plate as a guide.
Place the Brie in the center of the dough.
Fold the pastry over the Brie and press to seal.
Flip the brie over and garnish the top of the brie with dough cut out.
Brush the entire pastry with egg wash.
Bake 20 to 25 minutes, until pastry is golden.
Allow the pastry to cool for 30 minutes.