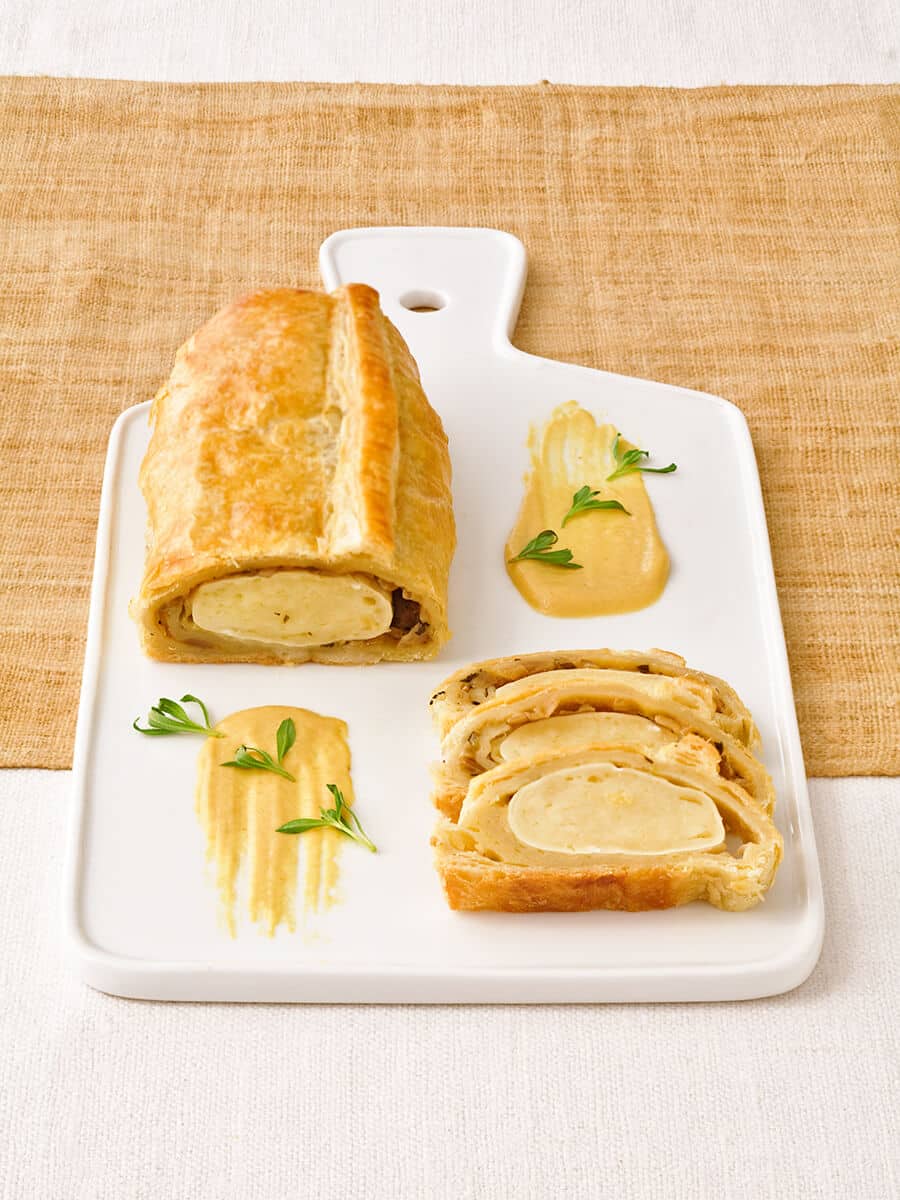 Brie en Croute with Shallots & Tarragon
Whether enjoying an intimate brunch with your closest friends or mingling around the appetizer table at the holiday party, this recipe is sure to satisfy any palate. Packed inside a flakey pastry, the Président Brie Log is gooey and warm. Tarragon and mustard provide sophisticated flavor notes to top off this savory dish. Bon appetite!
Ingredients
2 tsp Olive Oil (Extra Virgin)
1 cup Shallot diced
Salt and Pepper
Tarragon chopped
Dijon Mustard
6 oz Président® Brie Log
1 Egg beaten
Directions
Preheat oven to 425 F.
In medium sauté pan heat oil and sauté shallots until golden brown, stirring often to keep from burning, about 7 minutes. Season with salt and pepper, and remove from heat.
Let cool about 5 minutes, then add tarragon and mustard.
Line a sheet pan with parchment or nonstick foil and place pastry on it. Place Brie log on pastry, about one inch from edge.
Cover brie with shallot mixture and roll up in pastry tightly. Trim any excess pastry and seal edge tightly. Pinch ends to seal.
Use any remaining pastry to cut out decorative shapes and use egg wash to paste them on top of log.
Brush egg wash over entire log.
Bake for 15 - 20 minutes until puffed and golden.