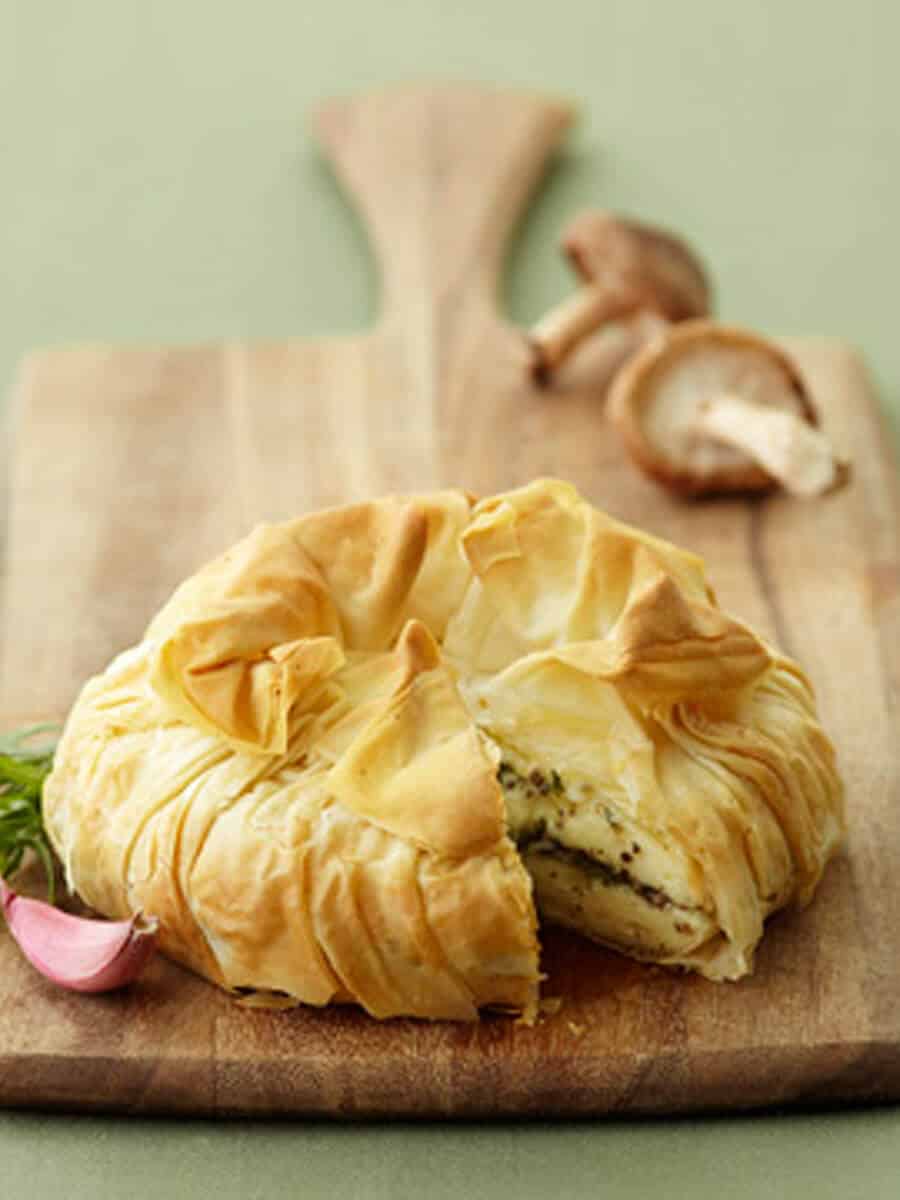 Brie en Croute with Shitake Mushrooms
The perfect blend of rich earthiness wrapped in a flakey crust. Shiitake mushrooms are sautéed with tarragon and garlic and sandwiched between layers of Président® Brie.
Prep Time
20 min
Cook Time
30 min
Ingredients
16 oz Président® Brie (8oz to 19.6oz Brie can also be used)
4 Shitake Mushrooms
1 tbsp Butter
4 tbsp Butter melted
1/2 tsp Tarragon
2 Cloves Garlic chopped fine
6 Phyllo Sheets thawed
Directions
Preheat oven to 350 degrees.
Saute mushrooms with tarragon, garlic in 1 tbs of butter until the mushrooms are dry. Cool the mixture.
Slice the wheel in half. Spread the mushroom mix on the bottom layer and the top with the other Brie half.
Layout one sheet of the phyllo and brush with melted butter. Stack another sheet on top and brush with melted butter.
Repeat until all six sheets have been used.
Place the brie in the center and gently press the phyllo around the brie, gather the top to form a ruffle and brush with melted butter.
Transfer to a baking dish and bake until the pastry is golden.
Rest the pastry for 20 minutes before serving.