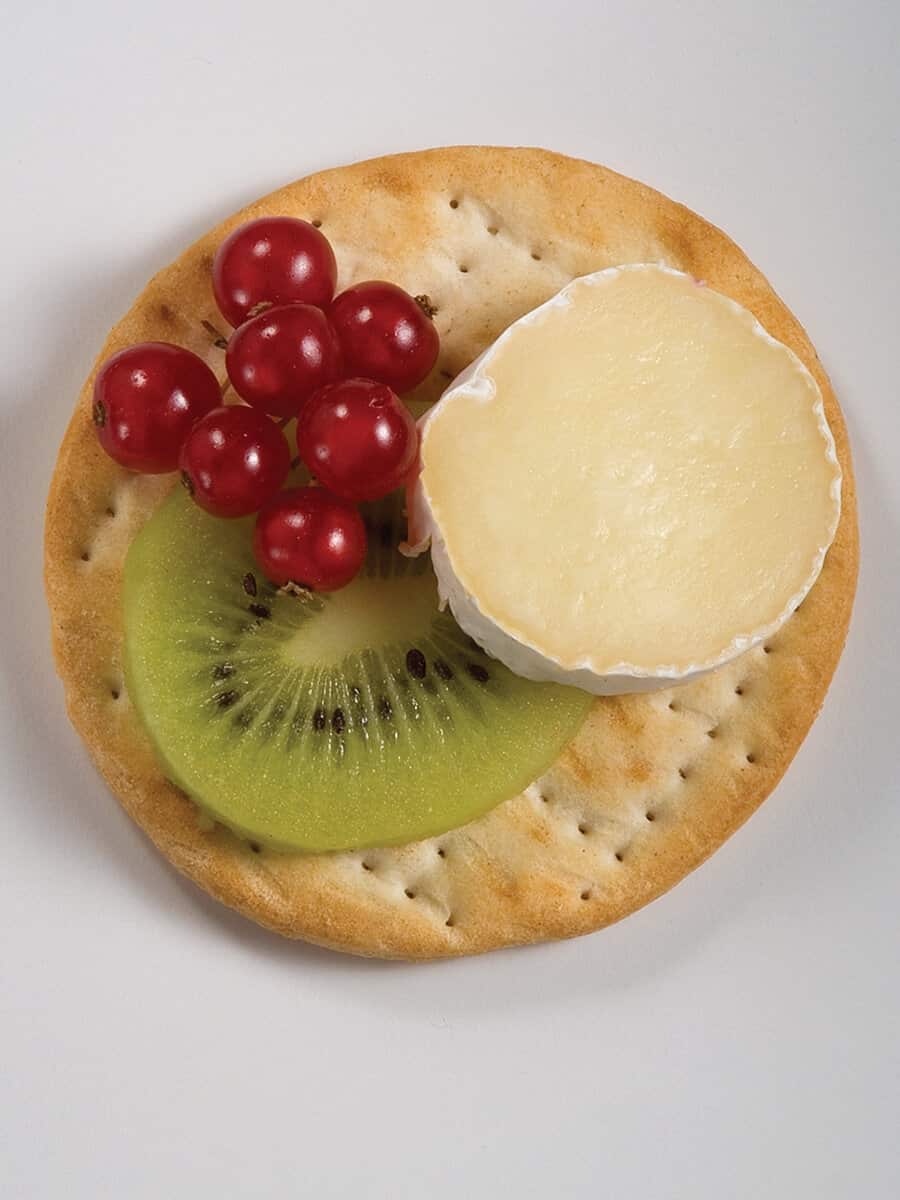 Brie, Kiwi & Red Currant Canape
Amp up your cracker game with fresh kiwi, currants and rich, creamy Président® Brie. Layers of flavor packed into a delicious, petite snack.
Ingredients
1 Président® Brie Log sliced
8 oz Red Currants
1 Kiwi sliced
12 Carr's® Crackers (or your favorite cracker)
Directions
Slice Président® Brie log and kiwi in thin slices.
Place on slice of each on a cracker.
Add a few red currants to complement.