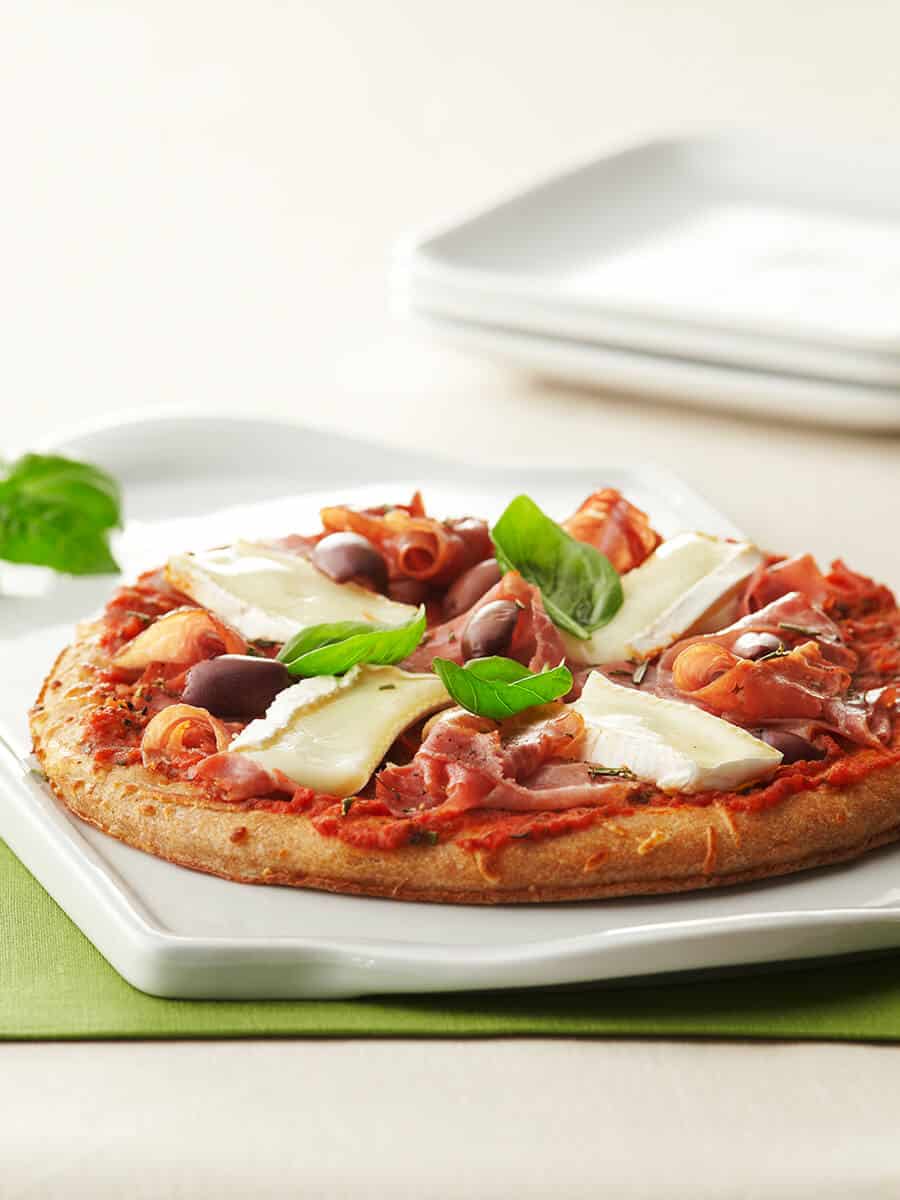 Brie & Proscuitto Pizza
A gourmet pizza consisting of a tomato-garlic sauce, creamy Président® Brie, savory prosciutto and black olives. A sophisticated version of classic flavors – for your fancier pizza nights.
Prep Time
10 min
Cook Time
10 min
Ingredients
1 Ready-Made Pizza Crust
1/2 cup Tomato Sauce
1 tbsp Tomato Puree
1 Clove Garlic crushed
6 Slices Prosciutto
3 1/2 oz Président® Brie 1 inch slices
8 Greek Black Olives pitted
Directions
Preheat oven to 400ºF.
Mix tomato sauce, puree and garlic in a bowl, then spread over the pizza base.
Place prosciutto over the top. Top with olives and Brie slices.
Bake for 8 – 10 minutes.