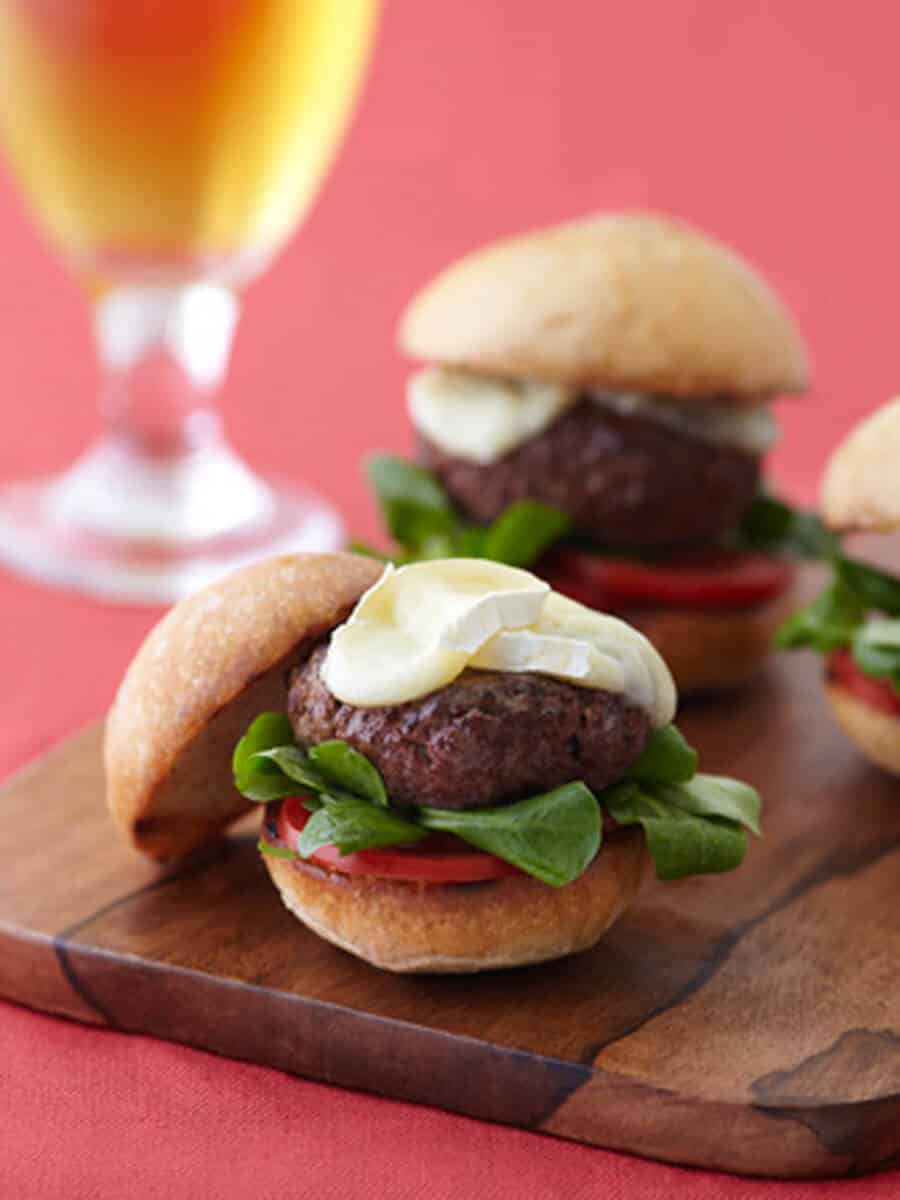 Brie Sliders
These aren't your average burgers. Melted Brie and field greens give these mini beef burgers a higher degree of sophistication. Perfect as an appetizer or have a few as a hearty meal.
Prep Time
10 min
Cook Time
10 min
Ingredients
6 oz Président® Brie Log
1 lb Ground Beef
8 Dinner Rolls
3 Roma Tomato sliced
Baby Greens
4 tbsp Butter minced
1 Red Onion chopped
Directions
Melt butter, brush on rolls and grill.
Shape the ground beef into small patties and grill. When the meat is almost cooked, add a few slices of Brie on top of the mini burgers.
To assemble, top the bottom of the grilled bun with thin tomato slices, field greens, and beef patty with warm Brie slices. x
Top with the other half, or serve as an open face sandwich with chopped red onions.