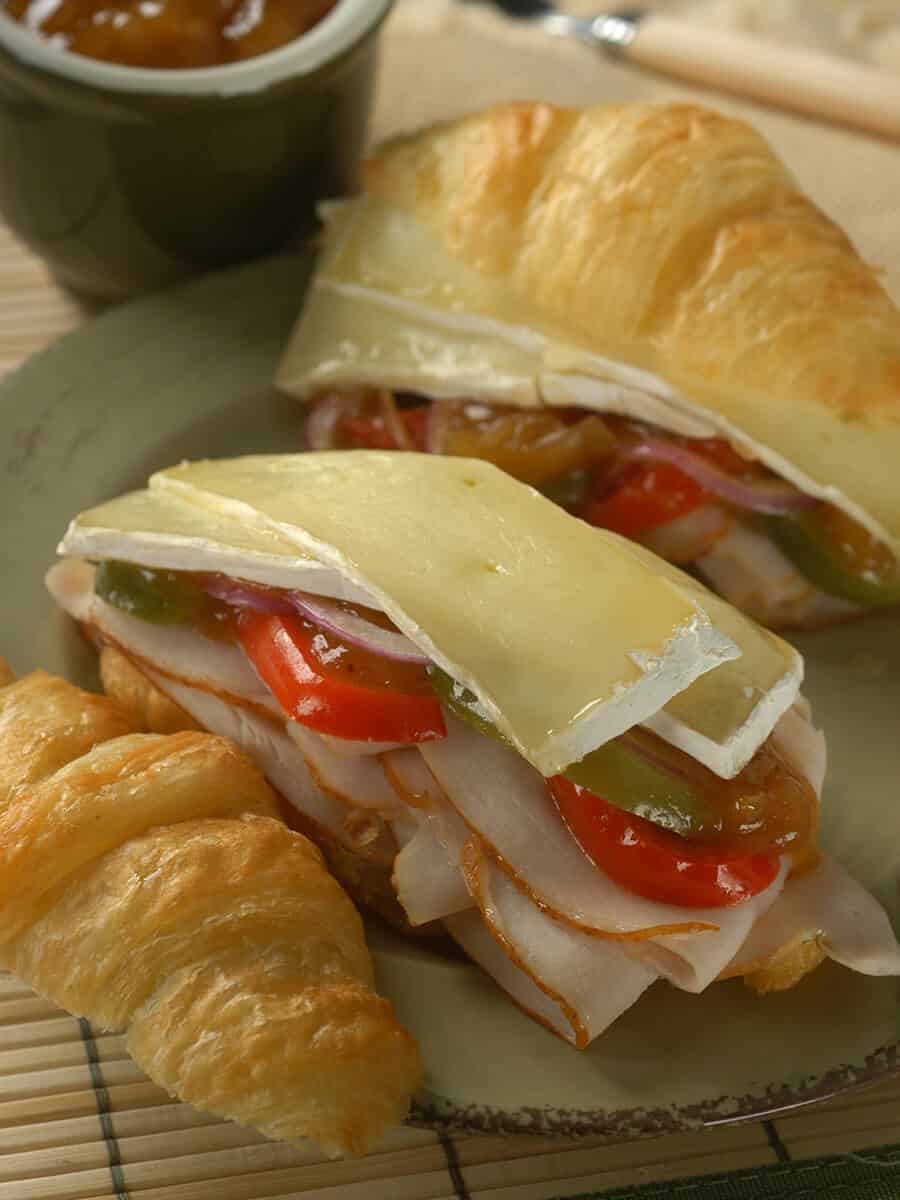 Brie & Turkey Croissant
A flakey croissant is stacked with thinly-sliced turkey, roasted peppers and onions, and melted Brie. Mango chutney is spread across the Brie for a surprising layer of subtle sweetness.
Prep Time
30 min
Cook Time
15 min
Ingredients
4 Slices Red and Green Peppers thinly sliced
2 Croissants
4 oz Turkey thinly sliced
2 Slices Red Onion thinly sliced
8 oz Président® Brie
2 tbsp Mango Chutney
Directions
Preheat oven to 350 degrees.
Roast red and green pepper slices 3 minutes in small pan.
Cut croissant lengthwise. On the bottom half, layer sliced turkey, roasted peppers and onion slices. Top with remaining croissant half.
Wrap in foil and place in oven for about 2 minutes. Remove from oven and unwrap.
Lift croissant top with care. Cut Brie in thick and long slices and place them on top. Spread mango chutney over Brie. Top with croissant half.
Serve immediately.