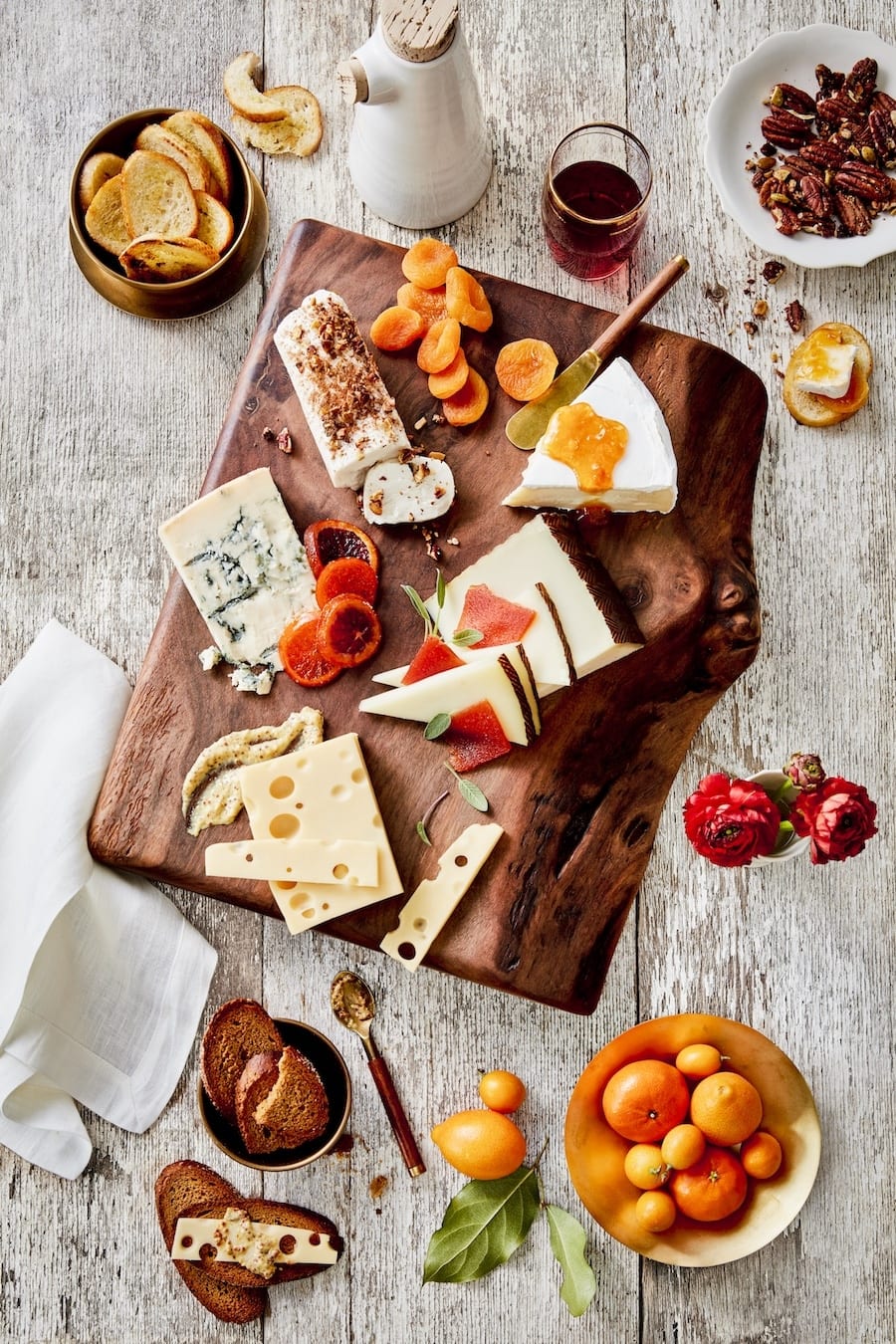 The European Cheese Board
With so many distinctive cheeses, this board features some of the most memorable tastes and textures from around Europe.
Cheeses
1-2 oz Président® Goat Cheese
1-2 oz Président® Brie
1-2 oz Don Bernardo® Manchego
1-2 oz Président® Emmental
1-2 oz Galbani® Gorgonzola Piccante
Directions
On a cheese board, arrange the cheese in a circle, starting with the most mild (Président Goat Cheese) to the most intense (Président Emmental Swiss).
Pair the Président Goat Cheese with the pumpkin spiced pecans.
Pair the Président Brie with the apricot preserves.
Pair the Président Don Bernardo Manchego with the quince paste.
Pair the Président Emmental Swiss with the whole grain pommery mustard.
Pair the Galbani Gorgonzola Piccante with the candied orange peel.
Accompaniments
Pumpkin Spiced Pecans
Apricot Preserves
Quince Paste
Whole Grain Pommery Mustard
Candied Orange Peel
Expert Tip

For maximum flavor, remove the cheese from refrigeration 30 minutes to 1 hour prior to serving.