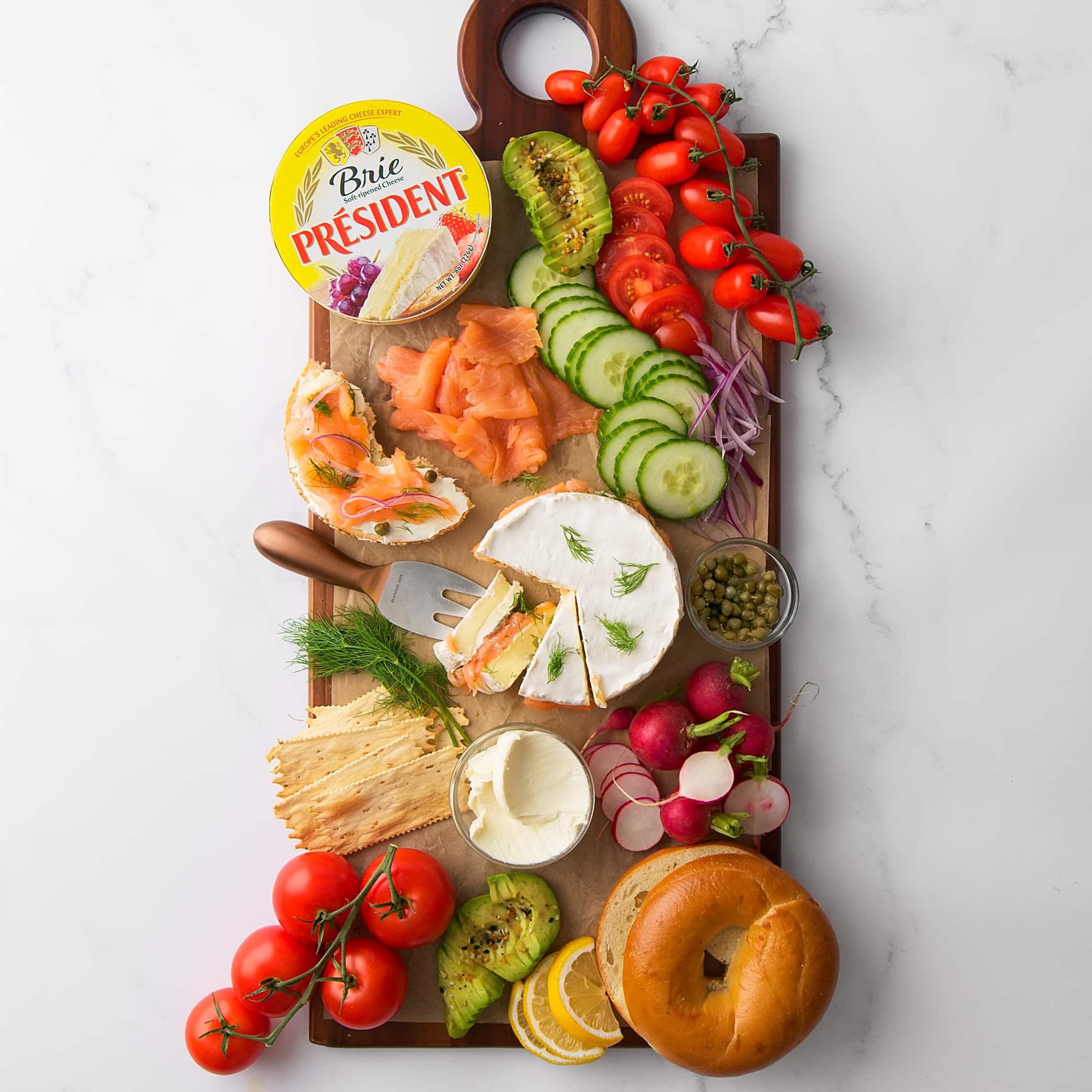 Lox and Bagel inspired Président® Brie Torte
If you are looking for a unique yet simple appetizer for yourself or some last-minute guests, this is it. Combined with all the most decadent flavors of rich, creamy Président ® Brie and smoked salmon, this torte is a definite crowd-pleaser! Whether your party size is one, two or twelve, this is sure to be an easy favorite!
Lox and Bagel inspired Président® Brie Torte
8 oz Président® Brie
6 oz Cream cheese softened
2 oz Capers drained
1 whole Small red onion
Smoked Salmon thinly sliced
Bagels
Fresh dill
Cucumbers
Avocado
Radishes
Lox and Bagel inspired Président® Brie Torte
Refrigerate or freeze the brie until chilled and firm. These steps make it a lot easier to cut and work with. Use a sharp cheese knife to horizontally cut the brie in half.
Spread the softened cream cheese on the cut surfaces. On the bottom half of the brie, arrange enough smoked salmon to create a nice layer and top with some fresh dill. Sprinkle with capers. Carefully place the other half of the brie on top.
Cover and chill the torte in the refrigerator until firm.
Garnish with fresh dill and arrange the extra toppings around the brie wheel. Enjoy the spread on bagels or served with crackers.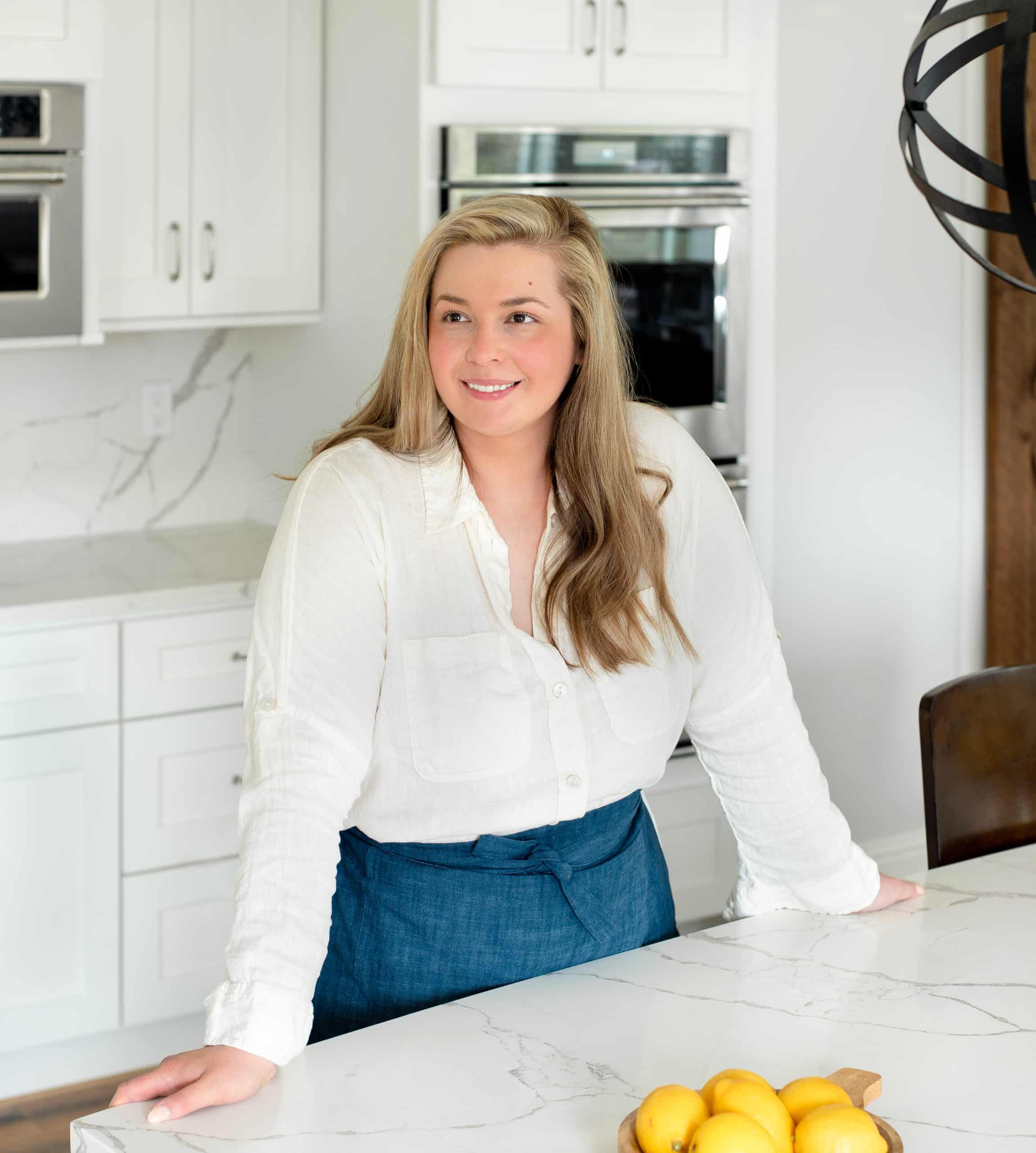 Recipe by
Patricia Martinescu
Patricia's best childhood memories were spent in the kitchen learning how to bake and cook from her mom. She created Bake Cook Repeat to share simple and delicious recipes that anyone can follow. Her goal is to inspire everyone to get in the kitchen but most importantly, have fun!