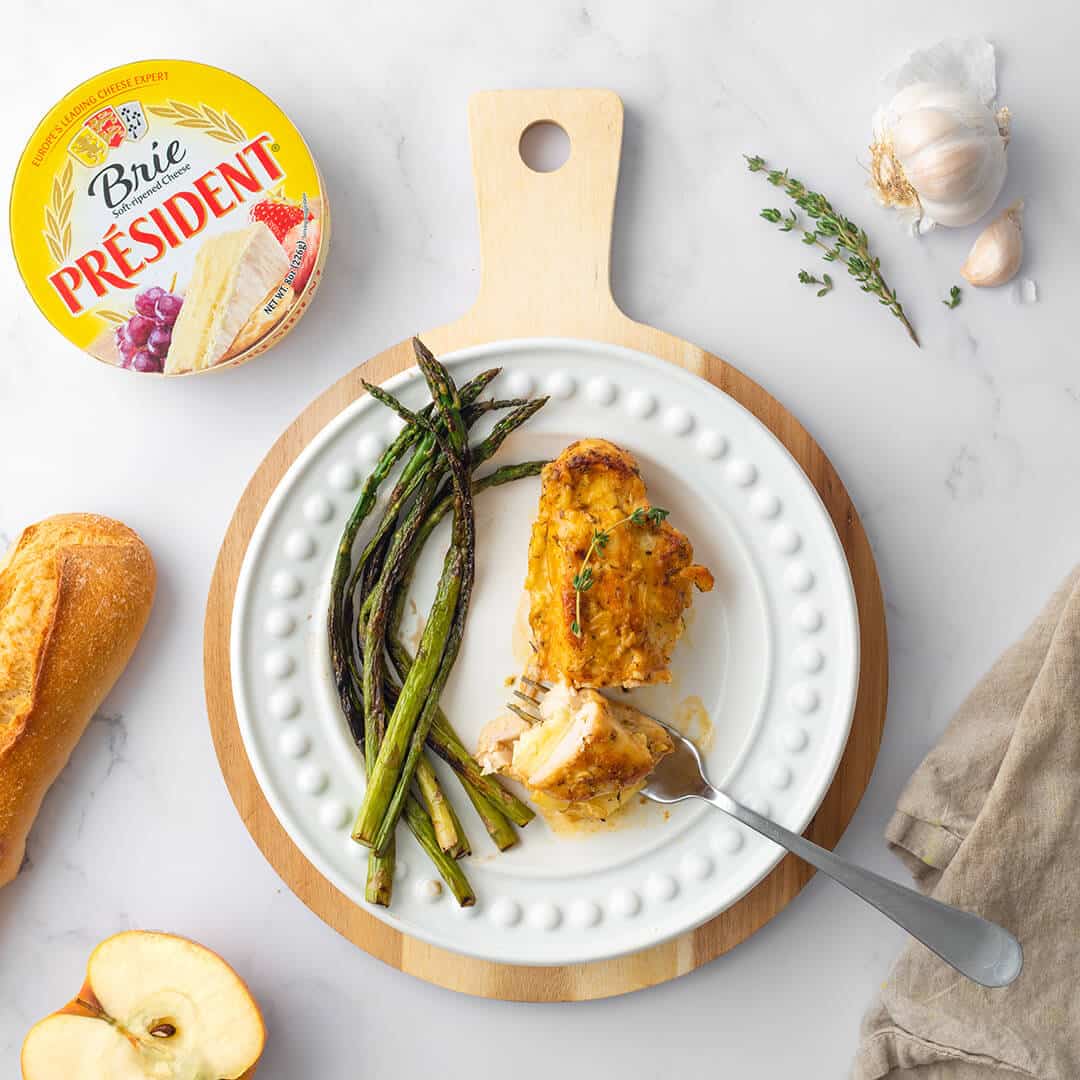 Président® Brie and Apple Stuffed Chicken
Elevate your next dinner with Président® Brie cheese and Apple stuffed chicken. This yummy and easy to make recipe will satisfy all your savory and sweet desires in one bite.
Prep Time
10 min
Cook Time
25 min
Ingredients
8 oz Président® Brie Round cut into long slices
3 whole Large Chicken Breasts boneless & skinless
1 whole Large Honeycrisp Apple
Instructions
Preheat the oven to 400°F.
Cut each chicken breast in half into 6 pieces. Slice each piece lengthwise in the middle but not all the way through. Set aside.
Core and slice the apple into thin slices. Cut 6 even slices of Président® Brie.
Open each chicken breast slit, place a few slices of apple and top it with slice of Président® Brie. Repeat with the remaining chicken. Tuck in and fold the edges of the chicken and secure tightly with kitchen twine.
Sprinkle each chicken breast with the seasoning mixture.
Preheat a large skillet on medium heat and sear each side of the chicken breast for 2-3 minutes. Transfer to an oven-safe baking dish.
In a small mixing bowl, whisk together the maple syrup, Dijon mustard, mayonnaise and minced garlic. Brush the glaze over each chicken breast and bake uncovered for 20-25 minutes.
Allow the chicken to rest for a few minutes and then remove the twine. Serve hot alongside your favorite sides.
For the Seasonings
1/2 tsp Each of Salt and Pepper
1/4 tsp Each of Paprika and Dried Thyme
For the Glaze
2 tbsp Dijon Mustard
1 tbsp Mayonnaise
2 tsp Maple Syrup
2 whole Garlic Cloves minced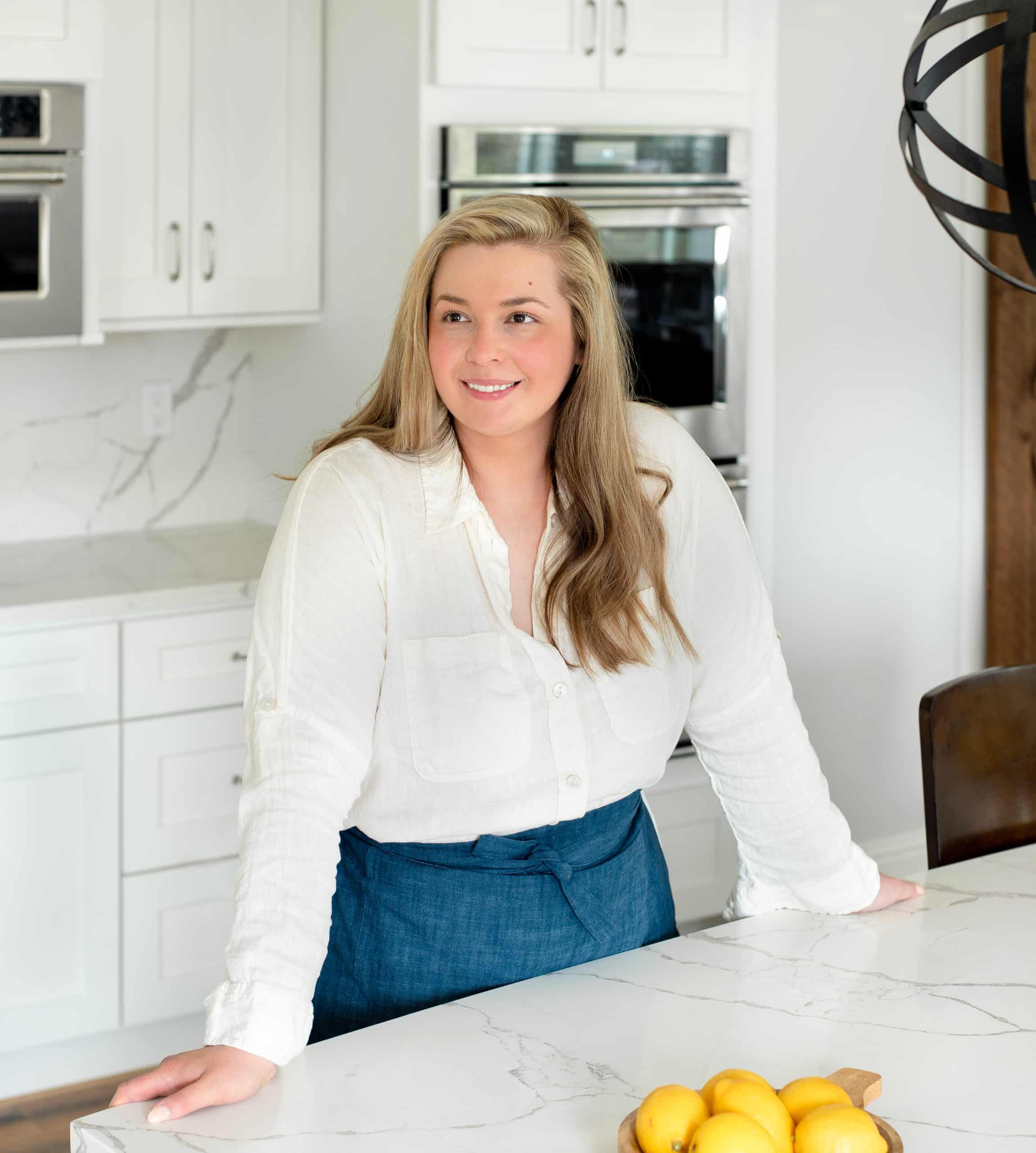 Recipe by
Patricia Martinescu
Patricia's best childhood memories were spent in the kitchen learning how to bake and cook from her mom. She created Bake Cook Repeat to share simple and delicious recipes that anyone can follow. Her goal is to inspire everyone to get in the kitchen but most importantly, have fun!