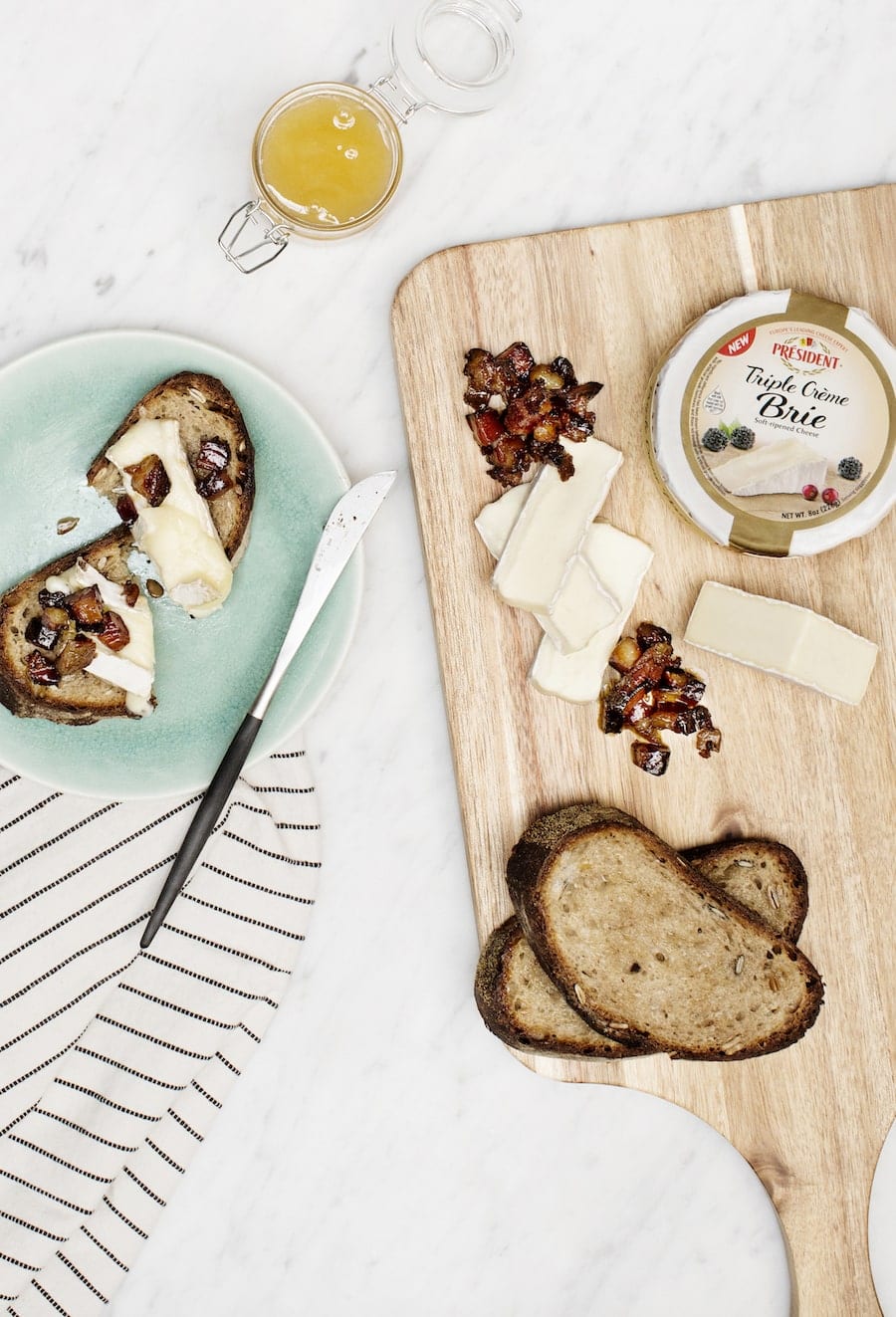 Président Triple Crème Brie with Candied Bacon
Sweet, salty and savory join forces in this quick dish that's sure to please the bacon lovers at your next occasion.
Prep Time
5 min
Cook Time
15 min
Ingredients
8 oz Président Triple Crème Brie Round
1 cup Bacon chopped
1/4 cup Mirin
1 tbsp Honey
1 tsp Soy Sauce
Toasted Bread
Directions
Cook the bacon evenly, immersed in its own fat, over medium-low heat for around 10 minutes, or until it's crisp and browned. Remove the fat drippings.
Add the honey, mirin and soy sauce, and cook for 3-5 minutes on low to medium heat.
Serve on top of Triple Crème Brie at room temperature with toasted bread.
Expert Tip

If you can't get your hands on mirin, try substituting rice vinegar, dry sherry or dry white wine.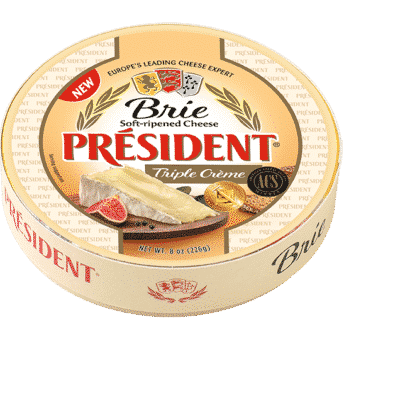 Président® Triple Crème Brie Round
Extra creamy Brie that can be an appetizer or rich dessert.
Learn More